A week after talks between the Padres and White Sox regarding James Shields began gaining "significant momentum," the two sides have officially reached a deal. The veteran right-hander and cash (reportedly $31MM of the remaining $58MM on his contract) will head to Chicago in exchange for fellow righty Erik Johnson and shortstop prospect Fernando Tatis Jr., Padres general manager A.J. Preller announced.
Since beginning the season with a red-hot 19-8 mark, the White Sox have fallen to 29-26 and have dropped to third place in the AL Central, though they're only 1 1/2 games behind the first-place Royals. While their starters entered Saturday with the majors' eighth-lowest ERA (3.61) and seventh-best fWAR (5.7), their pre-Shields rotation was a top-heavy group. Aside from superstar Chris Sale and the underrated Jose Quintana, who has posted ace-like numbers this year, the White Sox haven't gotten overly impressive production from any of their other starters.
With Shields aboard, the expectation is that either Mat Latos or Miguel Gonzalez will lose his spot in the rotation. Regardless of whether the White Sox demote Latos or Gonzalez, their top four will likely consist of Sale, Quintana, Shields and Carlos Rodon as long as all four are healthy. Whether Shields will stay in that top four beyond 2016 is up in the air, though, as he could opt out of the final two years of his contract at season's end. That would mean leaving $42MM on the table, however.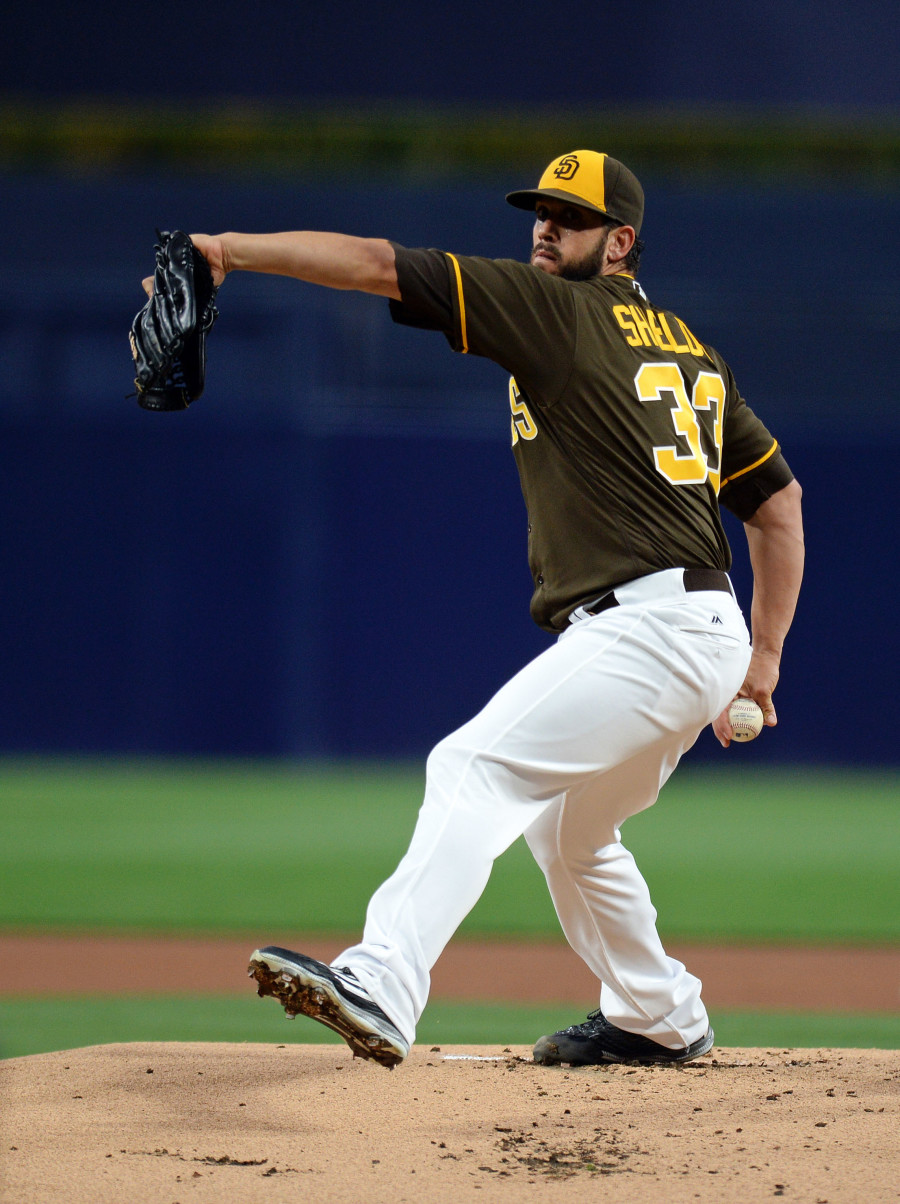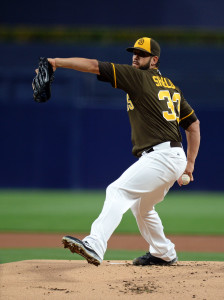 Shields, 34, isn't the pitcher he was during his best years with the Rays and Royals, but he remains a competent innings eater who's on pace to exceed the 200-inning plateau and surpass the 30-start barrier for the 11th straight season. That aside, Shields does come with red flags. After a dreadful final start with the Padres, Shields' ERA (4.28) is at its highest since 2010. Further, his strikeout rate – which spiked to a personal-best 9.61 per nine innings last year – has regressed to 7.62 (closer to his 7.84 career average) and the control that he displayed in his earlier days has declined. Shields' walk rate is at 3.61 per nine innings, which is in line with last year's 3.6, and his velocity has dipped. To Shields' credit, he has long been a capable ground-ball generator – at 48 percent this year, there's no sign he's slowing down in that area. That should help his cause as he shifts to the hitter-friendly confines of U.S. Cellular Field, but he does have the third-highest home run rate among qualified starters since last season (16.9 percent).
For the Padres, this is undoubtedly a disappointing ending to a short-lived experiment. Shields joined the Friars on a lucrative long-term deal as a free agent in 2015, at which point the club gave up the 13th overall pick in that June's draft to sign him. With Shields in the fold, the Padres had designs on competing for a playoff spot. They instead finished a disappointing 74-88, though, and have begun this season 22-34. San Diego is now rebuilding, so keeping Shields around wouldn't have made sense.
The 26-year-old Johnson, who's the more established player the Padres got for Shields, could figure into their rotation at some point. Johnson has posted a 4.50 ERA, 7.1 K/9 and 4.5 BB/9 across 98 major league innings. In a 523 2/3-frame minor league sample size, Johnson's strikeout rate (7.8) hasn't looked much different, though he has walked fewer batters (3.1) while working to a terrific 3.23 ERA.
Tatis, meanwhile, signed with the White Sox for $700K as a 16-year-old last summer. The Dominican native is the son of former big leaguer Fernando Tatis, and Ben Badler of Baseball America wrote at the time of his signing that the 6-foot-1, 175-pounder pairs power potential on offense with a good arm on defense. Tatis, therefore, could potentially serve as a third baseman or outfielder in the majors.
Dennis Lin of the San Diego Union-Tribune reported May 28 that the two teams were discussing a Shields trade, and he confirmed the return for the Padres today. Bob Nightengale of USA Today noted earlier today that a deal was close. FanRag Sports Jon Heyman then reported that the framework of a deal was agreed upon. Dan Hayes of CSN Chicago had Johnson going to San Diego. Chris Cotillo of SB Nation reported that the trade was done. Ken Rosenthal of FOX Sports reported the amount of money the White Sox will receive in the trade.

Photo courtesy of USA Today Sports Images.