JULY 8: Ken Rosenthal of FOX Sports reports that Hill receives a $1MM assignment bonus due to the fact that he was traded (links to Twitter). Hill received the same bonus this past winter when being shipped from Phoenix to Milwaukee, he adds. Tim Britton of the Providence Journal tweets that the Sox are only paying a "modest" amount of the remaining commitment to Hill, with Arizona and Milwaukee on the hook for most of the remaining money.
JULY 7: The Brewers announced that they have traded Aaron Hill and cash considerations to the Red Sox in exchange for minor league right-hander Aaron Wilkerson and minor league second baseman Wendell Rijo. The Sox announced the trade as well, adding that outfielder Ryan LaMarre has been designated for assignment to clear a spot on the roster.
[Related: Updated Boston Red Sox and Milwaukee Brewers depth charts]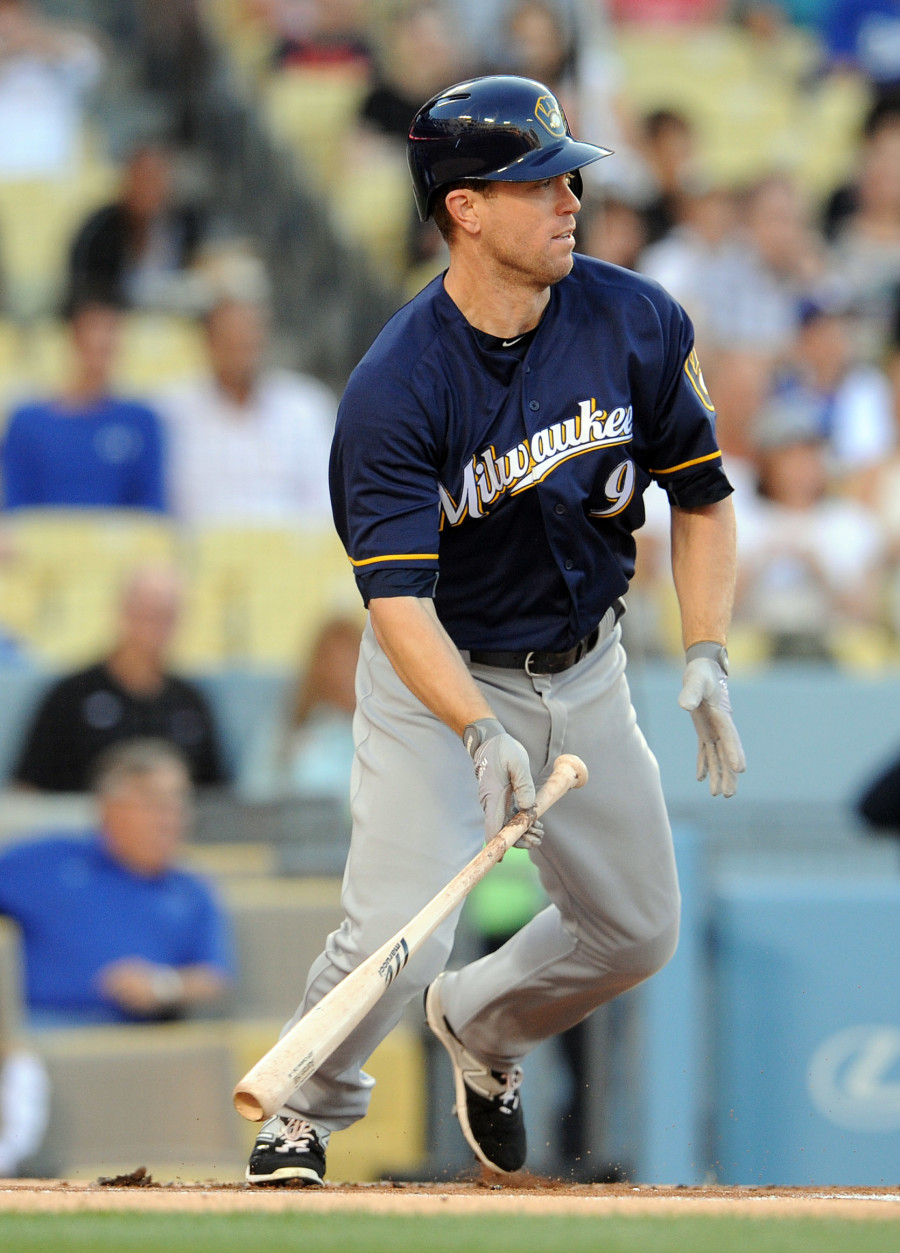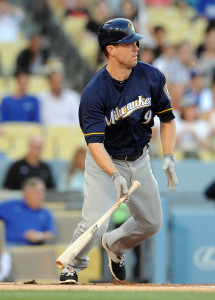 The 34-year-old Hill, traded from the D-backs to the Brewers this past offseason, has been enjoying a rebound campaign in Milwaukee, batting .283/.359/.421 with eight homers, 11 doubles and four steals in 292 plate appearances. While he's played second base for most of his career, Hill has played third base in 59 games this season, compared to just 20 contests spent playing second base. He'll provide the ailing Red Sox with some infield depth and also presents Boston with a capable platoon partner for Travis Shaw, who has batted .211/.240/.380 against left-handed pitching this year. Hill is in the final season of a three-year, $35MM deal that pays him $12MM in 2016. The D-backs, however, are on the hook for $6.5MM of that sum as part of the aforementioned trade, and the Brewers will cover a yet undetermined portion of the money remaining on his deal, so the financial implications for the Red Sox figure to be relatively minimal.
LaMarre, 27, is the roster casualty for Hill. He signed with Boston on a minor league deal this winter and appeared in six games but has spent most of his time in Triple-A, where he's batted .313/.383/.475 in 180 trips to the plate. The Sox will have 10 days to trade LaMarre or try to pass him through outright waivers in an attempt to keep him in the organization as a non-40-man player. Prior to this season, the former second-round pick had spent his entire career in the Reds organization. He's a .267/.332/.409 hitter in parts of four Triple-A seasons.
For the Brewers, they'll now turn to a combination of Will Middlebrooks, Hernan Perez and Jake Elmore at the hot corner, GM David Stearns told the media (Twitter link via the Milwaukee Journal-Sentinel's Todd Rosiak). Middlebrooks has enjoyed a nice season at Triple-A Colorado Springs, batting .282/.308/.508 with 10 homers, although that production does come in an excessively hitter-friendly environment. Perez and Elmore give the Brewers a pair of alternatives that come with a fair share of MLB experience, though each is more of a utility player than an everyday option for the club in the long term.
Of the two prospects acquired by the Brewers in this deal, Rijo has received more fanfare on prospect rankings. MLB.com's Jonathan Mayo and Jim Callis have him 17th among Boston farmhands at the moment, while Baseball America rated him 15th following the season and Fangraphs' Dan Farnsworth placed him 22nd in the offseason. The 20-year-old opened the season at Double-A but struggled as one of the youngest players in the Eastern League, hitting just .186/.245/.266 in 51 games. He was moved back down to Class-A Advanced when Yoan Moncada arrived in Double-A, and he's batting an improved .270/.364/.324 in 11 games. Callis and Mayo note that a previous ACL injury has dropped Rijo from a plus runner to an average runner, but he offers plenty of gap power and the upside for double-digit home runs once he adds to his 5'11", 170-pound frame. BA notes that he's made some improvements at second base and has the potential to be an everyday option that racks up doubles, though Farnsworth pegged him as more of a bench player or fringe regular.
Wilkerson was absent from the club's prospect rankings, but the 27-year-old did just land on Jason Martinez's most recent edition of "Knocking Down the Door" here at MLBTR due to his strong performance for Boston's Triple-A affiliate. In 92 1/3 innings between Boston's Double-A and Triple-A affiliates this season, Wilkerson has compiled an oustanding 2.14 ERA with 9.9 K/9 against 2.4 BB/9 and a 40.3 percent ground-ball rate (via MLBFarm.com). The Texas native went undrafted out of college due to the fact that he required Tommy John surgery as a senior in college. That unfortunate realization led him to the independent circuit, where eventually caught the eyes of Boston scouts and signed with the Sox as a 25-year-old back in 2014. The Boston Herald's Evan Drellich profiled Wilkerson's unusual path to affiliated ball back in April, and as Jason noted in the above-linked piece, that path may have him on the cusp of the Major Leagues. The Brewers are currently relying on Matt Garza, Jimmy Nelson, Chase Anderson, Junior Guerra and Zach Davies in the rotation, but Wilkerson could be one of the top alternatives in the event that the club incurs an injury in the rotation or finds a trade partner for Garza.
Photo courtesy of USA Today Sports Images.