JULY 31: MLB.com's Jonathan Mayo reports that right-hander Shawn Armstrong is also a part of the proposed Lucroy package (Twitter link). The 25-year-old has risen through Cleveland's minor league ranks and posted gaudy strikeout totals along the way to serving as the closer for the Indians' Double-A and Triple-A affiliate in recent seasons. Armstrong reached the Majors for the first time in 2015 and has an inning there in 2016 as well. In total, he's yielded three runs with an 11-to-2 K/BB ratio in nine big league innings, and he has a 2.46 ERA in 95 1/3 innings at the Triple-A level. Armstrong does struggle with his control, as evidenced by the fact that he's walked 5.7 hitters per nine innings in his time at Triple-A. However, he's also averaged 13.7 strikeouts per nine at that level and comes with a career 12.1 K/9 rate in the minors.
JULY 30, 11:08pm: Jon Heyman of FanRag Sports tweets that top catching prospect Francisco Mejia would head to the Brewers in the deal. Rosenthal tweets that shortstop Yu-Cheng Chang and outfielder Greg Allen are going to the Brewers as well, if he approves the trade.
11:00pm: The Brewers will get a fourth player as well, per Rosenthal, though the fourth prospect is of lesser quality. The trade will be four players going to Milwaukee in exchange for Lucroy. No others will be going to Cleveland, despite previous rumors of the Indians' interest in Milwaukee's relief corps.
10:48pm: The Brewers and Indians have reached an agreement on a trade that will send Jonathan Lucroy to Cleveland if Lucroy will waive his no-trade clause to approve the deal, reports Ken Rosenthal of FOX Sports (on Twitter). Rosenthal adds that Milwaukee will receive three players if the trade ultimately goes through. Lucroy has spent his entire career with the Brewers since being selected in the third round of the 2007 draft, so the decision almost certainly presents him with some mixed feelings. However, Lucroy has stated on multiple occasions this year that his strong preference is to play for a contending club, and the Indians certainly fit that bill at the moment, as they hold a 4.5 game lead over the American League Central division.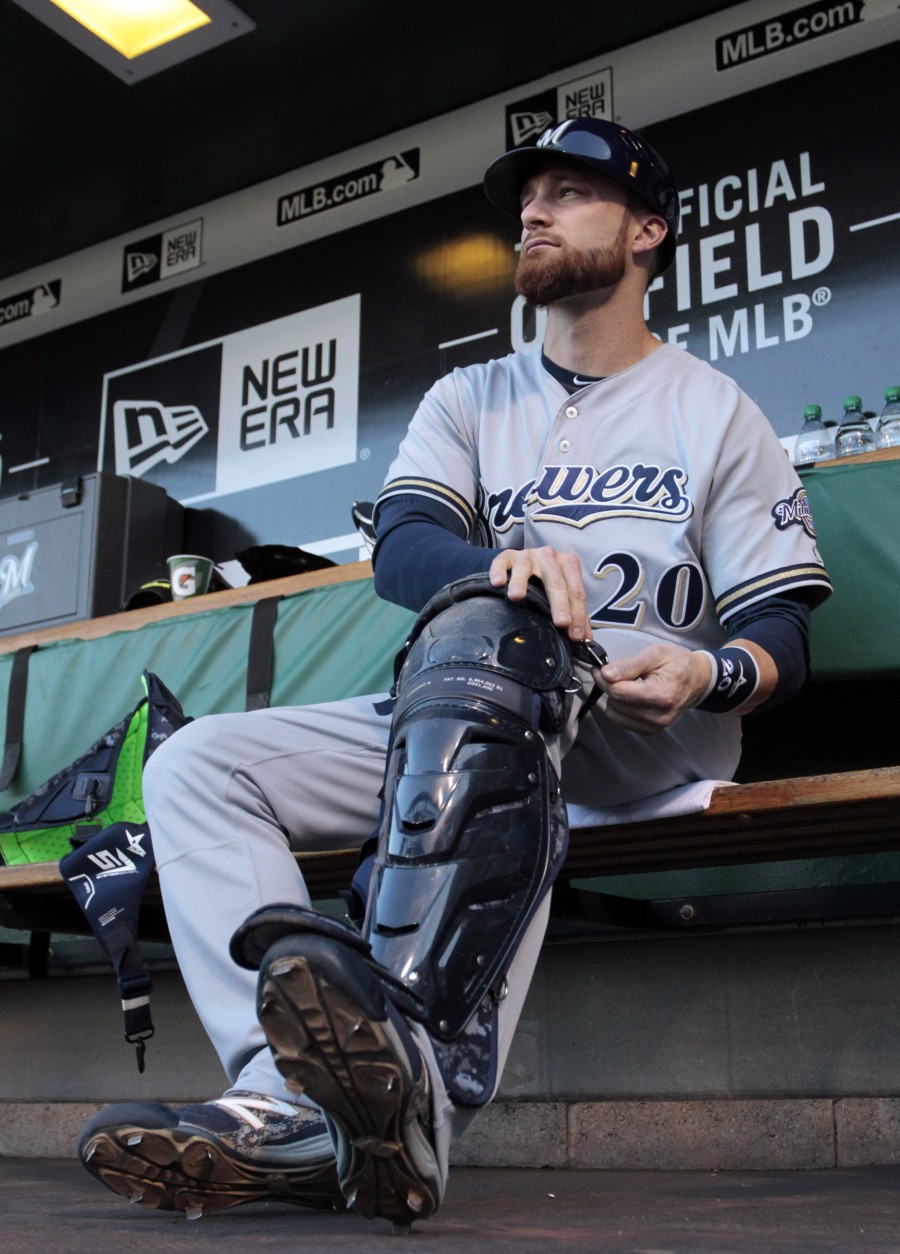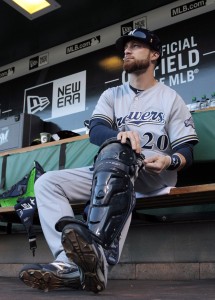 The 30-year-old Lucroy represents a massive upgrade to a Cleveland catching corps that has been the least productive in baseball this season. Indians catchers Yan Gomes, Chris Gimenez and Roberto Perez have provided sound defense this season but batted a combined .168/.215/.289 on the year, which has more than mitigated the group's defensive work. Beyond that trio's lack of production, Gomes is currently sidelined by a separated shoulder which, as of July 18, was expected to keep him on the shelf for four to eight weeks. Getting Lucroy from Milwaukee would give Cleveland a backstop that has slashed a brilliant .300/.360/.484 with 13 homers, 17 doubles and three triples on the year, quieting any concerns about his ability to rebound from a concussion sustained late in the 2015 season.
In addition to his terrific work at the plate, Lucroy is among the game's best behind the plate as well. He's halted 40 percent of stolen-base attempts against him this season and has long graded out as one of the game's best pitch-framers, per Baseball Prospectus. Their metric has him in the midst of a down season in terms of stealing extra strikes for his pitchers, though even a "down" season for Lucroy simply means he's been about average in that regard. And beyond his on-field performance, Lucroy is valuable in that he is eminently affordable; he's earning just $4MM in 2016, and a $5.25MM club option for the 2017 season only adds to his allure.
The addition of Lucroy could present some moderate roster construction issues for the Indians, as Gomes himself is under a long-term deal, having inked a six-year, $23MM extension in Spring Training 2014. Gomes is slated to earn $4.5MM next season, and while that salary isn't exactly prohibitive, it's probably more than the Indians would like to pay a player that will be relegated to a backup role with them. The team's projected 2016 backup, Perez, could find himself pushed off the 25-man roster entirely in 2017 with Lucroy added to the fold. For the time being, Lucroy figures to split catching duties with one of Perez or Gimenez. The latter of those two is out of minor league options and would need to be exposed to waivers in order to be sent to the minors, and given Perez's woeful 1-for-33 start to the season — he only recently returned from a hand injury — Gimenez strikes me as the likelier of the duo to serve as Lucroy's backup.
Mejia, 20, is one of the most highly regarded catching prospects in all of minor league baseball and ranked 70th on the midseason Top 100 prospects list published by Baseball America. USA Today's Bob Nightengale, in fact, tweets that the Brewers insisted that one of Mejia, Clint Frazier or Bradley Zimmer be included in the deal, so it's clear that Milwaukee holds him in high regard. Mejia has split the season between Class-A and Class-A Advanced and entered play Saturday with a combined .344/.374/.524 slash before going 1-for-4 to extend his current minor league hitting streak to an amazing 42 games. He's matched Lucroy's 40 percent caught-stealing rate this season between his two stops, and Baseball America notes that he's made improvements with the bat and the glove in 2016 (specifically in blocking pitches). MLB.com notes that the switch-hitter makes consistent hard contact and has good bat speed from both sides of the plate, leading to plenty of raw power. He has the upside to be an everyday catcher that is at least an average defender, they add.
Chang, also 20 and also playing at Class-A Advanced Lynchburg, is hitting .273/.347/.493 with a dozen homers and 10 steals on the season through 94 games. BA has him 10th among Cleveland farmhands on their midseason update, and he's 12th on MLB.com's midseason Indians top 30. Chang draws more praise for his above-average raw power than his glovework, as MLB.com points out that he has only an average arm which may not play at shortstop long-term. Even if he moves to second base or third base, though, the Taiwanese infielder has a chance to hit enough to carry value there.
Allen is the oldest prospect of the bunch at 23 years of age. Up until recently, he too was stationed at Lynchburg, but he recently moved up to Double-A Akron on the heels of an excellent .298/.424/.402 slash in Class-A Advanced. Allen's calling card is clearly his speed, as he swiped 38 bases in 92 games with Lynchburg and snatched 46 bags in 126 games in 2015. He didn't crack BA's Top 10 Indians prospects, but they did make sure to highlight him as a rising prospect in the system. MLB.com ranks him 22nd, citing a lack of power but above-average speed and defensive skills in center field. Allen gives the Brewers' system a potential top-of-the-order hitter down the line, and the fact that he's walked nearly as many times as he's fanned throughout his minor league career (140 vs. 143) speaks volumes about his plate discipline.
Photo courtesy of USA Today Sports Images.