The Indians have dramatically fortified their bullpen as they look to further pad their lead on the American League Central, announcing on Sunday morning the acquisition of left-hander Andrew Miller from the Yankees in exchange for outfield prospect Clint Frazier, minor league left-hander Justus Sheffield and minor league right-handers Ben Heller and J.P. Feyereisen.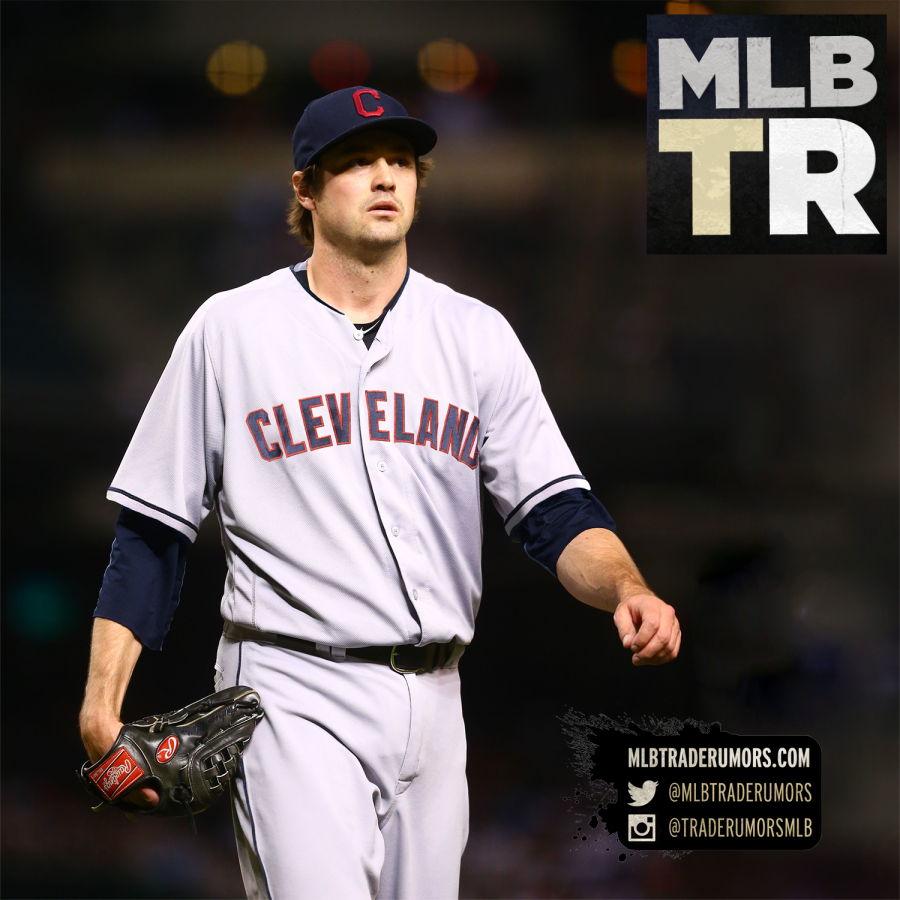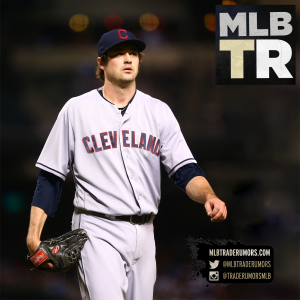 [Related: Updated Cleveland Indians and New York Yankees Depth Charts]
Miller, 31, has been one of baseball's most dominant relievers for the third year in a row, but the 2016 season has been arguably his best. He's pitched to a lights-out 1.39 ERA with a 77-t0-7 K/BB ratio and a 52.9 percent ground-ball rate in 45 1/3 innings. He's earning $9MM this season and in each of the next two to come — a highly reasonable price for a pitcher that has shown his level of dominance late in games. That he's controllable for another two campaigns beyond 2016 undoubtedly made this deal more palatable for the Indians, who have a deep enough farm system to make this move without gutting their entire pipeline of prospects. However, the price that looks to have been paid is unequivocally steep, as Frazier is widely regarded as one of the top 25 or so best prospects in the game, and Sheffield has worked his way onto a number of top 100 rankings as well.
While future iterations of the Indians may suffer down the line if Frazier and Sheffield reach their ceilings, Cleveland holds a 4.5 game lead over the American League Central division and has definitively announced itself to be in win-now mode. Cleveland reportedly had an agreement in place with the Brewers to acquire Jonathan Lucroy, but that move was blown up when Lucroy exercised his no-trade clause to nix the deal. Whether or not the Indians can pull off another major acquisition, they have filled one clear need on their roster with a top-of-the-market upgrade as they push to capture their first World Series title since 1948.
The Yankees, meanwhile, have seemingly become reluctant deadline sellers, now trading two-thirds of what was one of the most dominant late-inning trios Major League history. Dellin Betances will step into the ninth inning for the Yankees, who have parlayed their investments in Miller and Chapman into a slew of intriguing prospects. The Yankees' farm system is now teeming with top-tier talent, positioning them well for the future either by allowing them to develop a number of core young players or put together a package for controllable, impact talent at the Major League level.
Frazier, 21, is one of the game's most highly touted outfield prospects and draws rave reviews for his exceptional bat speed. He was recently promoted to Triple-A after hitting .276/.356/.469 with 13 homers and 13 steals in 391 plate appearances against much older competition at Double-A Akron. He rated 21st on Baseball America's midseason list of the game's top 100 prospects, 24th on MLB.com's same version of that list, 26th on Baseball Prospectus' midseason top 50 and 34th on Keith Law's midseason top 50 at ESPN.com. He's playing center field right now, but he may have to eventually move to a corner spot, where his bat will still play. Frazier draws positive reviews for his plus raw power and improving plate discipline. His walk and strikeout rates have improved significantly since his debut in pro ball, and given the fact that he's already in Triple-A, he could be an option for the Yankees as soon as next season if his development doesn't stall at the top minor league level.
Sheffield, 20, is currently holding his own against much older competition in the Class-A Advanced Carolina League. He's worked to a 3.59 ERA with 8.8 K/9 against 3.8 BB/9 with a 45 percent ground-ball rate in 19 starts this season, spanning a total of 95 1/3 innings. Cleveland selected Sheffield with the 31st overall pick in the 2014 draft, and he currently rates 69th on BA's midseason top 100 and 95th on MLB.com's version of the list. Sheffield's fastball has some sink to it and sits in the 92-93 mph range, occasionally reaching as high as 96 mph, per MLB.com. He's a bit undersized at 5'10", but most scouting reports on Sheffield peg him as a potential mid-rotation starter with a potentially plus curveball and a developing changeup.
Both Heller and Feyereisen could help the Yankees' bullpen in the near future, tweets MLB.com's Jim Callis. Heller rated as the Indians' No. 30 prospect, per Callis and colleague Jonathan Mayo, He's currently pitching at Triple-A after posting a dazzling 0.55 ERA with 12.7 K/9 against 2.8 BB/9 in 16 1/3 Double-A innings to open the season. The 24-year-old Heller has had continued success since moving up a level,  logging a 2.49 ERA with a 25-to-7 K/BB ratio in 25 1/3 innings. Heller's fastball sits in the upper 90s and can touch 100 mph, and his slider draws above-average reviews from Callis and Mayo. The 23-year-old Feyereisen is currently pitching in Double-A, where he's compiled a 2.23 ERA with a 56-to-20 K/BB ratio in 40 1/3 innings out of the bullpen. Though he's averaged 4.5 walks per nine innings this season, control hasn't been a major issue for him in past seasons.
Ken Rosenthal of FOX Sports first reported that Miller had been traded to Cleveland (Twitter link). ESPN's Buster Olney reported that Frazier, Sheffield and two others were in the deal (links to Twitter). FanRag's Jon Heyman reported the inclusion of Heller and Feyereisen (Twitter link).
Photo courtesy of USA Today Sports Images.