The Giants have announced a deal to acquire Twins infielder Eduardo Nunez, as LaVelle E. Neal III of the Minneapolis Star-Tribune first reported (via Twitter). Lefty Adalberto Mejia is headed to Minnesota in return.
Nunez, 29, has revived his career in Minnesota over the last two years. Once a prized Yankees farmhand, he had struggled to gain traction and ended up changing hands in a minor swap in April of 2014. Though he started off slowly in his new home, Nunez came on strong last year and has only improved thus far in 2016 — even earning his first All-Star berth.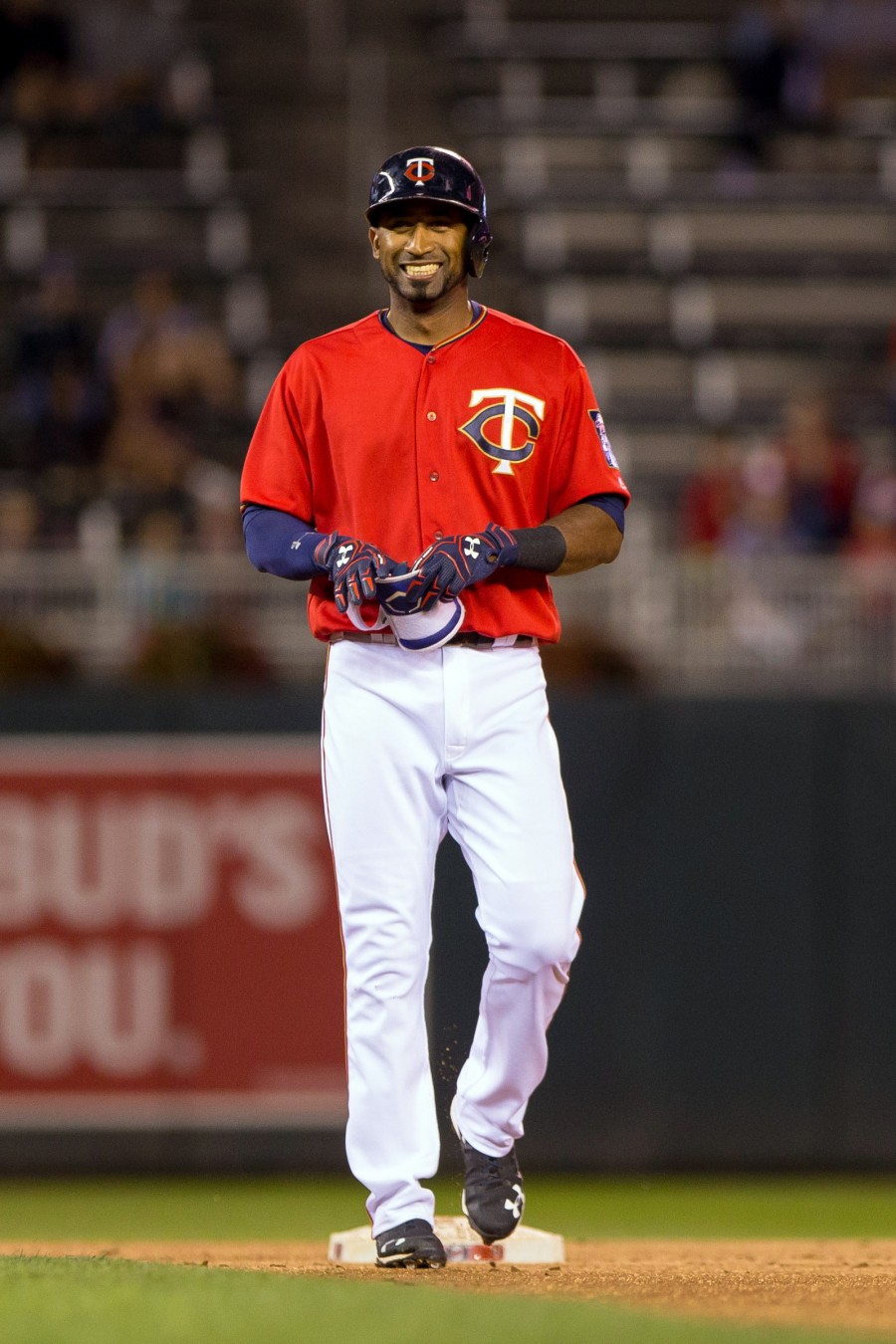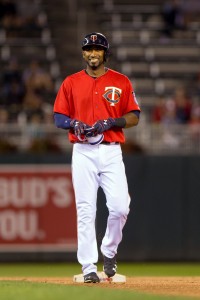 A shortstop by trade, Nunez has also seen significant time at third base while also appearing a second and in the outfield. Though he's not a highly-regarded defender, the versatility should come in handy. He'll presumably see action around the diamond for the Giants, with much of his early action coming at third base, where Matt Duffy remains an injury question. Second baseman Joe Panik has only just returned from his own DL stint, and while Brandon Crawford is as steady as ever, it doesn't hurt to have a quality option to support him as well.
The right-handed-hitting Nunez carries neutral career platoon splits, but has been better this year against southpaws. Both Duffy (a righty) and Panik (a lefty) are also neutral in their relatively short careers, but each has seen a downturn against same-handed pitching thus far in 2016. That makes Nunez a more natural platoon mate for Panik, though the Giants' new addition has spent most of his time on the left side of the infield and is perhaps more likely to take time from Duffy (once the latter returns from the DL). Nunez also provides a right-handed complement to Crawford, though obviously the incumbent figures to remain an everyday fixture at short. San Francisco will also soon welcome back the switch-hitting Ehire Adrianza from a rehab stint, and he too will provide an option up the middle.
Owing to his relatively limited playing time and generally meager career numbers, Nunez is earning just $1.475MM this year. He's also controllable for another season via arbitration. Though he'll surely earn a nice raise, Nunez figures to remain quite an affordable piece before qualifying for free agency in 2018.
[Related: Updated Giants and Twins Depth Charts]
Minnesota seems to have made out quite well for its meager investment in Nunez. In addition to receiving quality production from him while he was in town, the club will add a nice piece in the 23-year-old Mejia. After a solid showing at Double-A last year, he pitched well enough there early in 2016 to earn his first promotion to Triple-A. All told, he owns a 2.81 ERA over 105 2/3 innings with 8.6 K/9 and 2.3 BB/9 between the two levels.
Long considered a solid prospect, Mejia has moved up the charts as he has ascended the ranks of the Giants' system and is said to profile as a near-ready number-four starter. He sat at fifth among the team's pre-MLB assets in Baseball America's latest farm ranking (also cracking the top-100 list leaguewide) and seventh per MLB.com. Though he doesn't have huge stuff, the pundits credit him as a sturdy southpaw who limits the home runs and walks and should be able to generate strong results with a quality three-pitch mix.
The Twins will promote top prospect Jorge Polanco to replace Nunez on the active roster, the Star-Tribune's Phill Miller tweets. Polanco, 23, enjoyed a nice start to his major league career in a brief stint earlier this season after cracking some top-100 prospect rankings over the winter. He has spent most of the year at Triple-A, posting a .271/.331/.455 batting line in 320 plate appearances with nine long balls on his ledger.
Photo courtesy of USA Today Sports Images.