After weeks of searching for an additional arm for their rotation — specifically a left-handed one — the Orioles have landed the southpaw they sought by acquiring Wade Miley from the Mariners. Minor league left-hander Ariel Miranda will head back to Seattle in exchange. Both teams have announced the trade.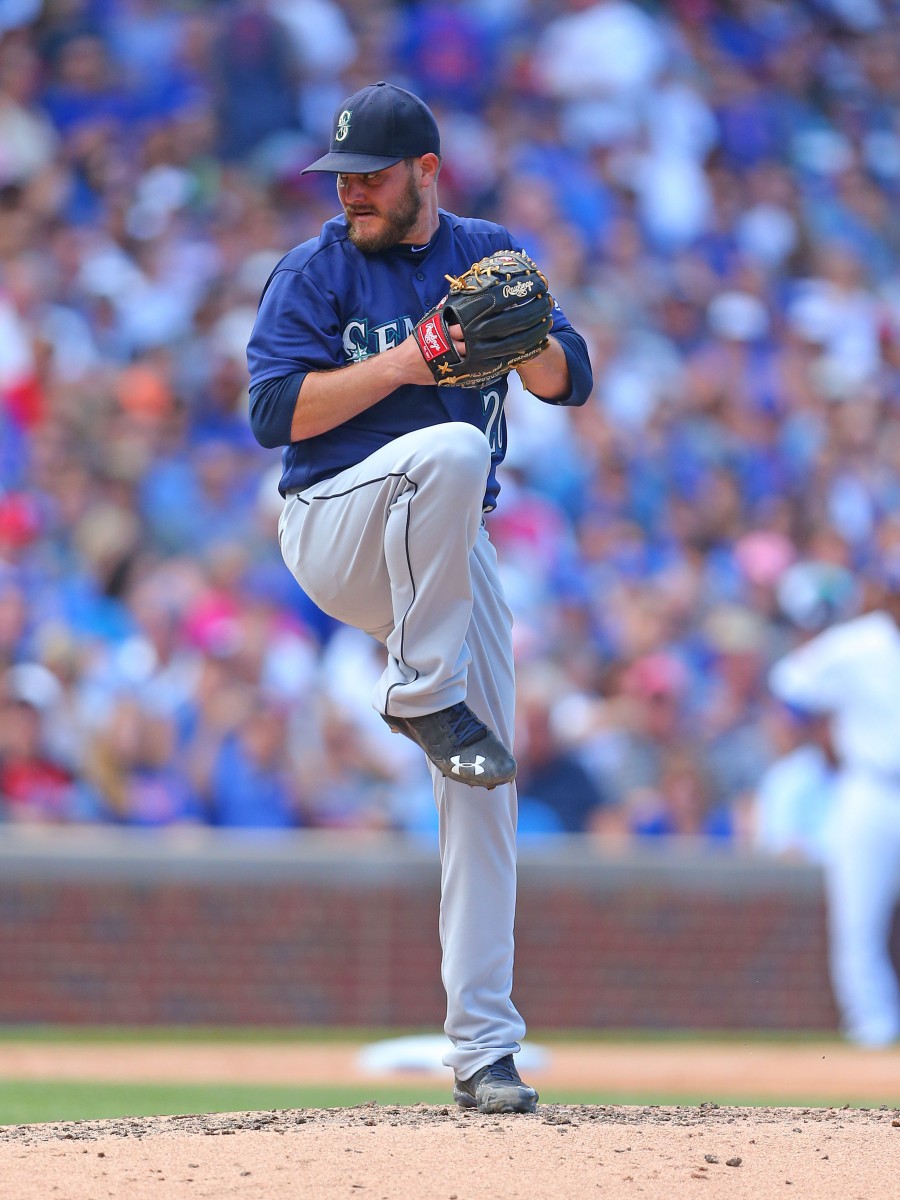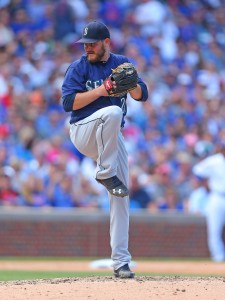 [Related: Updated Baltimore Orioles and Seattle Mariners Depth Charts]
Miley gives Baltimore a desperately needed arm that can help to stabilize what has been an extremely top-heavy rotation. While Miley struggled quite a bit earlier this season, he's righted the ship to an extent as of late, pitching to a 3.80 ERA with a 33-to-15 K/BB ratio across his past 47 1/3 innings of work (eight starts). His most recent outing was his most impressive with the Mariners, holding a potent Cubs lineup to a run on hit and a walk with nine strikeouts in seven innings.
Overall, Miley is sporting an unsightly 4.98 ERA in 112 innings, though that figure is accompanied by more palatable marks: 6.6 K/9, 2.7 BB/9 and a 46.6 percent ground-ball rate. While the earned run average isn't impressive, even that modest production represents an upgrade over the contributions that Baltimore has received from the third, fourth and fifth spots in its rotation. Beyond Chris Tillman and Kevin Gausman, the Orioles have seen right-handers Ubaldo Jimenez, Yovani Gallardo, Mike Wright, Tyler Wilson, Vance Worley and Dylan Bundy combine for a 5.93 ERA in 323 1/3 innings of work. As such, Miley only needs to provide a steady source of reliable innings to help stabilize the Orioles' starting staff. And, Miley's recent uptick in production could be an indicator that he could return to the form that saw him compile a lifetime 3.95 ERA in 832 1/3 innings prior to the 2016 campaign. He'll also give manager Buck Showalter a left-handed option in his rotation — something that Baltimore has lacked all season.
The Orioles have been on the hunt for a rotation upgrade for more than a month, though they've been somewhat hamstrung in their efforts to add an arm due to the fact that their farm system is lacking in top-tier prospects. Miley, though, doesn't figure to command an overwhelming return given his 2016 struggles and the fact that he's owed a not-insignificant $8.75MM in 2017 plus at least a $500K buyout of a $12MM option for the 2018 season. Adding in the remaining $2.13MM on his 2016 salary, Miley is owed at least $11.38MM through the end of the 2017 campaign, though Baltimore could control him through 2018 for a total of $22.88MM if he is able to continue his recent success and prove worth of that $12MM option over the next 14 months.
The O's signed Miranda, 27, to a minor league contract last May after he defected from Cuba. He's on the 40-man roster by virtue of having his contract selected and making his big league debut earlier this year (he allowed three runs in a two-inning relief appearance) and has had fair success in the minors since signing with Baltimore. Miranda has a career 3.80 ERA across four minor league levels and has pitched to a 3.93 mark with 7.8 K/9, 2.8 BB/9 and a 38.6 percent ground-ball rate in 100 2/3 innings (19 starts) out of the rotation in Norfolk.
Miranda will add some depth to the upper levels of the Mariners' system and could even present them with an immediate rotation replacement for Miley or an option in the big league bullpen. The subtraction of Miley from the 2016-17 roster creates more of an opening for the Mariners to insert both Taijuan Walker and James Paxton into the rotation, health permitting. (Walker is currently on the disabled list with a foot injury.)
Jon Heyman of FanRag Sports first reported that the two teams reached an agreement on a Miley deal, pending physicals (Twitter link). Ken Rosenthal of FOX Sports added that Miranda would go to Seattle (Twitter link). Joel Sherman of the New York Post reported that the deal was official following the medical reviews (via Twitter).
Photo courtesy of USA Today Sports Images.