9:25am: Glasnow will actually debut tomorrow against the Cardinals, Olney now tweets. Rob Biertempfel of the Pittsburgh Tribune-Review tweets that Glasnow's promotion was in part driven by uncertainty surrounding Niese's left knee. Niese's start has been pushed from Thursday to Sunday, and he's being examined in Pittsburgh today.
8:39am: The Pirates will promote top prospect Tyler Glasnow to make a start this weekend against the Cubs, reports ESPN's Buster Olney (via Twitter).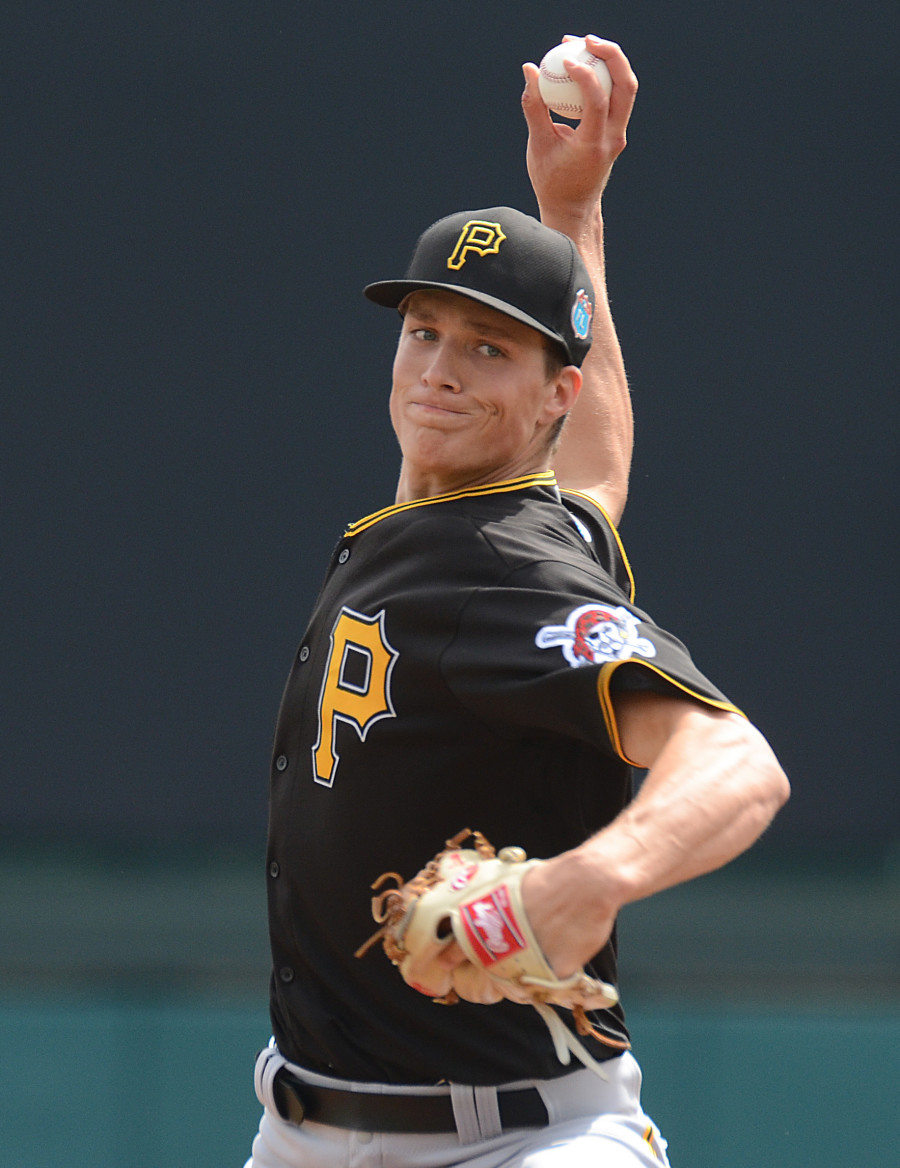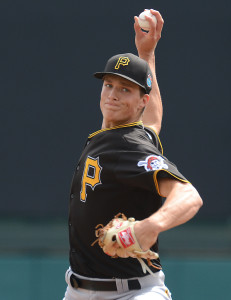 The 22-year-old Glasnow entered the season rated as a consensus top 15 prospect throughout the game and has worked to a 1.78 ERA through 96 innings at the Triple-A level this season. While he's averaged 10.6 strikeouts per nine innings pitched in that time, he's also averaged 4.9 walks per nine, so there are certainly some control issues that need to be further smoothed out. That high walk rate notwithstanding, Glasnow has yielded just 13 hits over his past 40 frames.
Entering the season, Baseball America rated Glasnow as the No. 14 prospect in baseball, writing that he featured a fastball that sits 94-96 mph but tops out at 99 mph and appears even faster than that to hitters due to his 6'8″ frame. Glasnow also offers a curve and a changeup, the former of which BA termed "unhittable when he has command of it." MLB.com's Jonathan Mayo and Jim Callis rated Glasnow as the No. 10 prospect and praised his clean delivery but noted that he struggles to consistently repeat it due to his size. ESPN's Keith Law ranked him fourth on his midseason update of the game's Top 25 prospects, calling him a future ace. Virtually any scouting report one can find on Glasnow agrees that his ceiling is that of a top-of-the-rotation starter, and the Pirates undoubtedly have visions of Glasnow and fellow top prospect Jameson Taillon joining current ace Gerrit Cole atop their rotation for the next several years in their perfect-world scenario.
Pittsburgh currently has Cole, Taillon and Ryan Vogelsong on the Major League disabled list, so the need for some rotation help is understandable. Those injuries, combined with struggles from veterans such as Francisco Liriano and Jon Niese, have led to season-long rotation problems. As such, the Bucs have had to dip into their farm system on multiple occasions to help patch things up; Pittsburgh received four good innings from left-hander Steven Brault in his big league debut yesterday and, and rookie right-hander Chad Kuhl has also made a pair of starts in the past week. The overall results for the starting staff haven't been pretty, as Pirates starters rank 20th in the Majors with a 4.67 ERA and 21st with 464 innings thrown. Glasnow will become the 11th player to make a start for the team in 2016.
Innings don't figure to be as significant of an issue with Glasnow as they are with Taillon, who didn't pitch in 2014-15 due to injuries. However, Glasnow did total a fairly limited 109 1/3 innings last season between Double-A and Triple-A (an ankle injury cost him about a month of the season), and his career-high for innings pitched came back in 2014, when he totaled 143 2/3 frames between Class-A Advanced and the Arizona Fall League. As such, the Bucs will probably keep an eye on his workload moving forward.
Exactly how he factors into the rotation plans moving forward is yet unclear — this could be a spot start, or Glasnow could make regular starts with innings/pitch limits moving forward — but given the team's injuries and the presence of Brault and Kuhl in the current rotation picture, it certainly seems possible that there's a permanent spot to be won. If Glasnow is indeed in the Majors to stay, he'd be controllable through the 2022 season and would not be eligible for arbitration until after the 2019 season. He won't sniff Super Two eligibility as it stands right now, as he'd finish the year with 87 days of Major League service time if he's promoted on Friday and sticks through season's end.
Photo courtesy of USA Today Sports Images.