The Rangers have reportedly agreed to a deal to acquire veteran outfielder Carlos Beltran from the Yankees. Righties Dillon Tate, Erik Swanson and Nick Green head to New York in the deal, which caps a partial but significant sell-off from the Bronx Bombers. The Rangers will pay $2.5MM of the approximately $5MM left of Beltran's 2016 salary, Jeff Wilson of the Fort Worth Star-Telegram tweets.
Bringing in Beltran not only gives Texas an immediate upgrade to its lineup, helping to cover for injuries to Prince Fielder (out for the season) and Shin-Soo Choo (who recently returned to the DL), but may help the team stomach a deal of top prospect Joey Gallo. The young slugger was perhaps an increasingly important part of the near-term picture given the losses, but the Rangers are working hard to add pitching and he looks like a prime trade piece. Texas is also still in the market for catcher Jonathan Lucroy, with Gallo a possible piece in that prospective swap.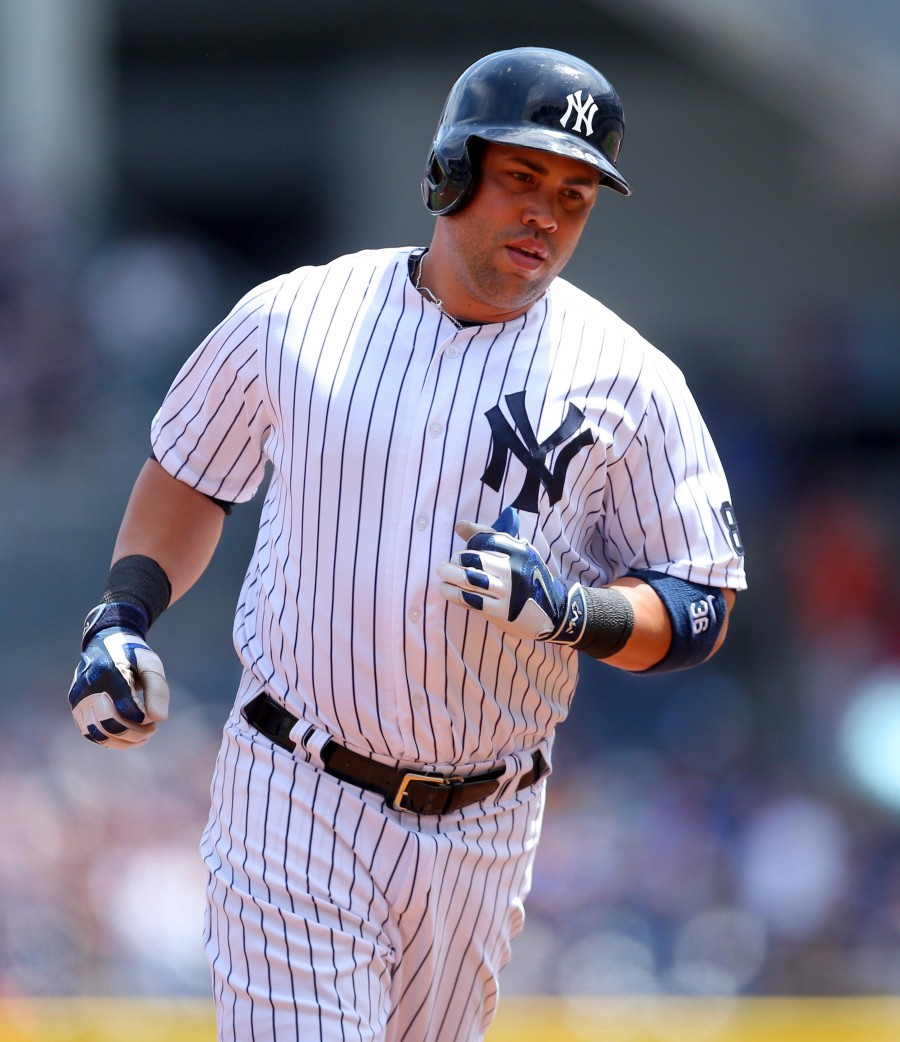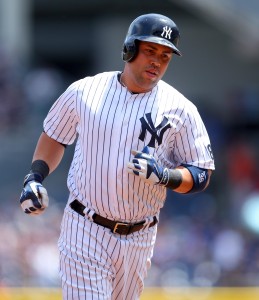 Beltran's next birthday will be his fortieth, but that hasn't prevented him from posting an outstanding .301/.342/.538 batting line and 21 home runs over 383 plate appearances on the year. His late excellence makes him not only a legitimate Hall-of-Fame candidate, but also a quality option down the stretch and in the post-season.
Indeed, Beltran has been at his best in the past under the brightest lights. He has produced a  .332/.441/.674 slash and 16 home runs in 223 turns at the plate in the playoffs. Now, he'll join a strong Texas club with designs on its own deep run.
Defense remains a question, of course, as Beltran has slowed considerably since his days of playing a solid center field. He's limited to right at present, and is a marginal defender there. But the Rangers will presumably place him most often in the DH role, taking the spot vacated by Fielder.
The fourth overall pick in last year's draft, Tate has seen his prospect star fade a bit this year. After opening the season as a consensus top-100 prospect, he has struggled to a 5.12 ERA with 7.6 K/9 against 3.7 BB/9 at the Class A level.
Mark Feinsand of the New York Daily News said the Yankees were moving toward a deal (via Twitter). MLB.com's T.R. Sullivan said the Rangers were the team involved (via Twitter). Ken Rosenthal of FOX Sports reported the inclusion of Tate (Twitter links). Jeff Passan of Yahoo Sports reported the deal was done (Twitter links). Evan Grant of the Dallas Morning News reported the inclusion of another prospect (via Twitter). Jack Curry of the YES Network tweeted the full package.
Photo courtesy of USA Today Sports Images.