There are approximately 40 regular-season games remaining for all 30 Major League Baseball teams, which makes now a good time to examine which rookies have made the greatest impacts so far this year. There are dozens of first-year players who have impressed to certain degrees, but we'll narrow it down to five spots in each league.
It's a laborious process to go through all the candidates in full detail, so we'll take each league in turn, beginning with the top contenders from the American League:
1.) Michael Fulmer, RHP, Tigers:
With the Tigers mired in mediocrity last summer, outgoing general manager Dave Dombrowski made the wise decision to sell off established veterans on expiring contracts in hopes of landing long-term building blocks. One of those deals, to send outfielder Yoenis Cespedes to the Mets, is paying massive dividends this year. As the centerpiece of their return for Cespedes, the Tigers received right-hander Michael Fulmer, whom Baseball America, ESPN's Keith Law and MLB.com each rated as a top 50 prospect entering last season.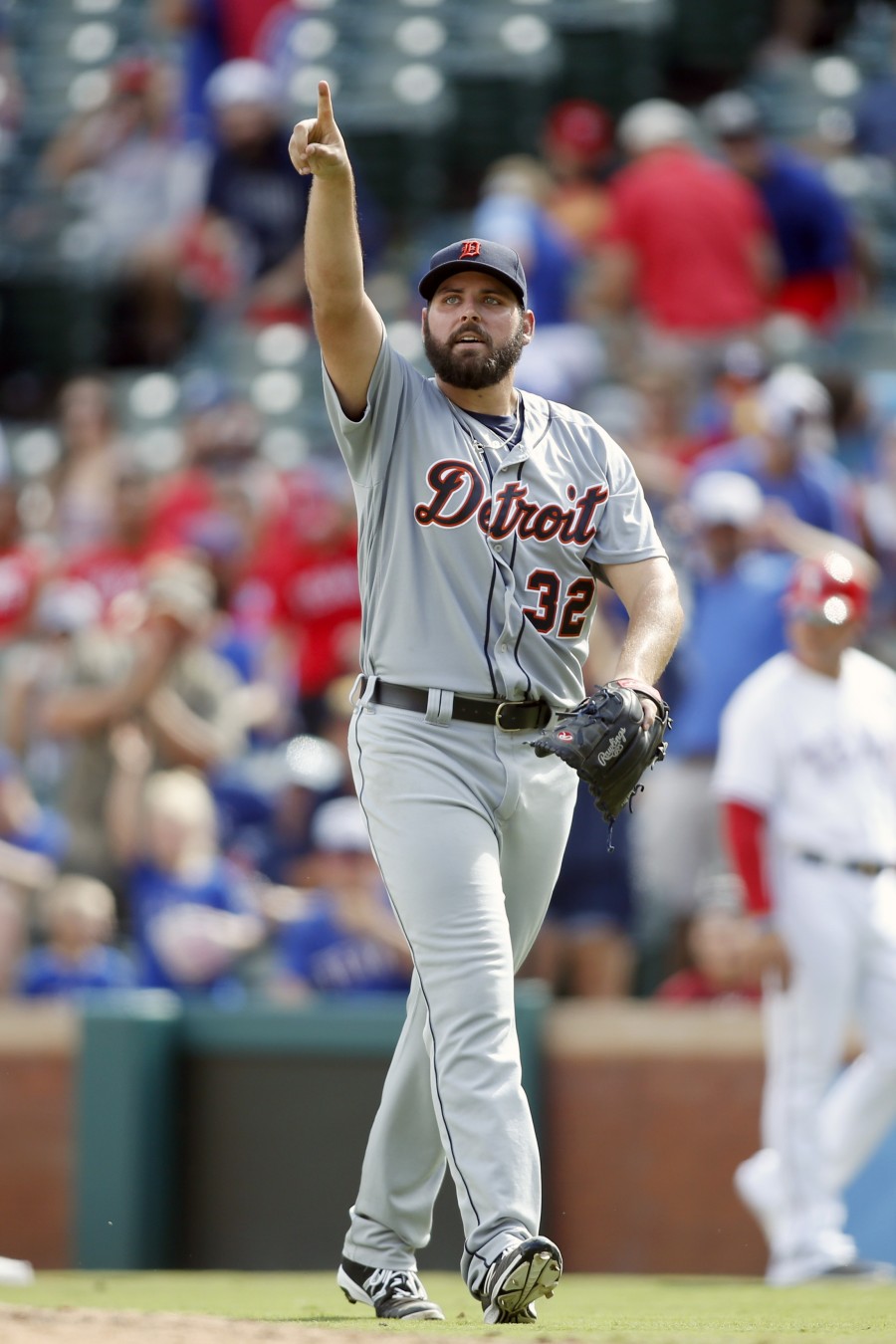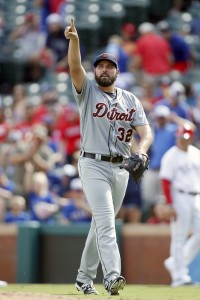 Fulmer, 23, debuted with the Tigers on April 29 and has since produced like one of the game's elite starters, let alone rookies. Through his first 120 big league innings (19 starts), Fulmer has recorded an AL-leading 2.25 ERA, which he backs with an excellent ground-ball rate (50.6 percent) and a K-BB percentage (15.0) that's above the AL average of 12.9. In his latest outing, Fulmer went on the road to throw a complete game shutout against the formidable Rangers, striking out nine and walking none. Earlier this summer, Fulmer ran up the second-longest scoreless streak by a rookie over the past 45 years. At 33 1/3 frames, Fulmer fell just shy of Fernando Valenzuela's 35-inning record that has stood since 1981.
Driving Fulmer's success is his well-rounded repertoire, including a four-seam fastball that averages 95 mph and a pair of tremendous offspeed pitches. According to PitchFX, all have been among the highest-quality offerings of their kind this year. ERA estimators such as FIP (3.45), xFIP (3.69) and SIERA (3.84) call for a decline in run prevention for a pitcher with a .248 BABIP, but there's little question that Fulmer has been the preeminent rookie in his league.
Continue reading…
2.) Tyler Naquin, OF, Indians:
After going 15th overall in the 2012 draft, the 25-year-old Naquin took longer than expected to reach the Majors. Injuries, including a broken left hand in 2014, helped slow the Texas A&M standout as he trekked through the minors. But Naquin has made up for lost time this season and helped lift a first-place Indians team that has been without one of its most integral cogs, left fielder Michael Brantley, for nearly the entire campaign.
Naquin, the Indians' everyday center fielder has hit .315/.377/.591 with 13 home runs in 259 plate appearances. Among batters with at least 250 PAs, only Mike Trout, Jose Altuve, David Ortiz and Daniel Murphy have exceeded Naquin's wRC+ of 158. And, once again using the 250-PA threshold, just five hitters have bettered his .276 ISO (slugging percentage minus batting average). Naquin was never anywhere close to that powerful in the minors, but as Fangraphs' August Fagerstrom detailed last month, lowering his hands has likely helped lead to a breakout. There are some concerns with Naquin, including a propensity for striking out (30.9 percent) and a BABIP (.429) that won't hold up, but that doesn't change what he's already accomplished.
Shifting away from the offensive side, among 49 center fielders who have logged at least 200 innings this year, Naquin's -13 mark in Defensive Runs Saved is the second-worst, and Ultimate Zone Rating doesn't paint a much prettier picture. The numbers suggest that Naquin could stand to improve in the field, then, but few have been more imposing at the plate this season.
3.) Max Kepler, OF, Twins: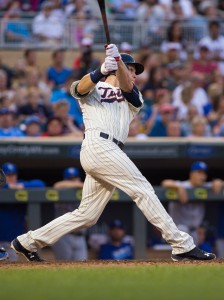 The German-born Kepler joined the Twins organization as a 16-year-old in 2009 for $800K, which was then a record-setting signing bonus for a European player. Now 22, Kepler has repaid the Twins with a .259/.342/.502 line and an AL rookie-leading 15 homers in 299 trips to the plate this season. Plus, to once again cite Fagerstrom, Kepler has shown off keen pitch recognition skills — he's in select company as a hitter who has fared nicely against fastballs, sliders, changeups and curveballs. On the other side, Kepler has held his own in right field. His DRS (+2) is above average — tied with a slew of other right fielders — though UZR (minus-1.1) and UZR/150 (minus-2.0) aren't as favorable.
4.) Chris Devenski, RP, Astros:
Devenski is the most anonymous player on this list, but the righty's output in his first taste of Major League action has been worthy of recognition. Devenski went in the 25th round of the 2011 draft to the White Sox, who traded him to Houston a year later in a package for right-hander Brett Myers. Never an exciting prospect, the 25-year-old has begun his Astros career with a 2.30 ERA and 18.1 K-BB percentage across 82 1/3 innings. The majority of those innings (57 2/3) have come as a reliever, and Devenski has been a lights-out option in that role with 53 strikeouts against eight walks. While mostly relying on a fastball and changeup, Devenski has recorded a sparkling 1.56 ERA out of the bullpen. Those two pitches have been extremely valuable for Devenski this year, per PitchFX, with each ranking in the top four among qualified relievers.
5.) Edwin Diaz, RP, Mariners:
Given that Diaz has only thrown 34 innings this season, his inclusion on this list might raise eyebrows. But Diaz, a 2012 third-round pick who entered 2016 as a starter, has simply been too electric to ignore since his promotion in early June. Among AL relievers that have tossed at least 30 frames in 2016, the 22-year-old righty ranks 11th in ERA (1.85), third in both K-BB percentage (37.1) and contact rate (61.4 percent), and first in swinging-strike rate (20.2 percent). Not surprisingly, then, Diaz has converted eight straight saves since taking over as the Mariners' closer at the outset of August.
Fellow reliever Joaquin Benoit, whom the Mariners dealt to Toronto last month, helped Diaz develop his slider while with the M's, as Ryan Divish of the Seattle Times wrote in early July. "The development of his slider has really been the difference," Mariners manager Scott Servais told Divish. "Everybody knows he throws hard, we knew that, we knew were getting that. But the development of the secondary pitch has been huge." Against Diaz's slider, hitters have slashed .105/.164/.123 this year. The sample size isn't huge (154 pitches), but for the time being, Diaz and the Mariners can thank Benoit for a rather generous parting gift.
Photos courtesy of USA Today Sports Images.