The Red Sox have struck a deal with the Twins to acquire left-handed reliever Fernando Abad in exchange for hard-throwing right-handed relief prospect Pat Light, the teams announced.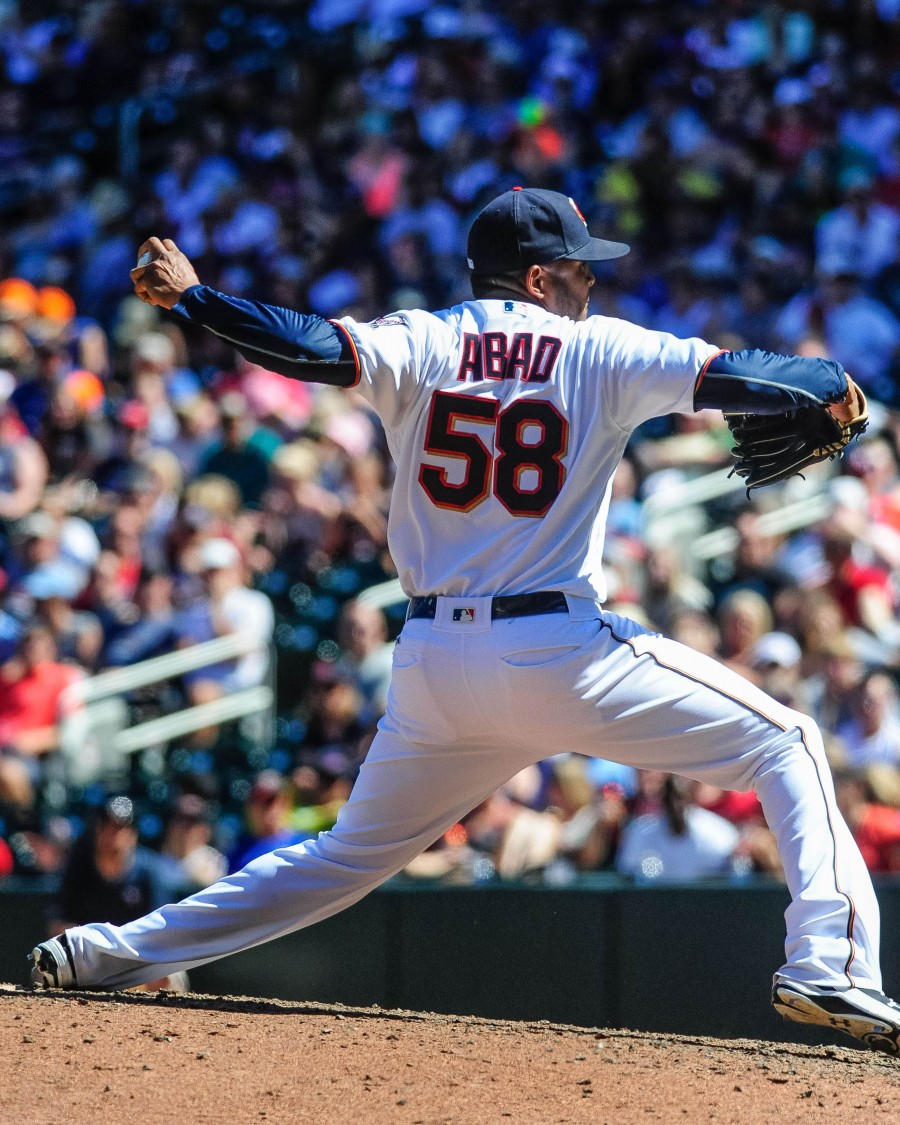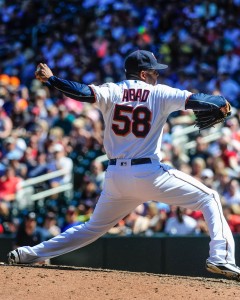 [Related: Updated Boston Red Sox Depth Chart]
Abad, 30, joined the Twins on a minor league deal this offseason and has performed quite well with Minnesota, pitching to a 2.65 ERA with 7.7 K/9, 3.7 BB/9 and a 45.2 percent ground-ball rate in 34 innings of work. He's admitted to having been bothered by a minor back issue in early July/late June, but the medicals clearly checked out in this case. That's perhaps not surprising, as Abad never landed on the disabled list and has been used frequently by the Twins as of late, suggesting that any such troubles are behind him.
Left-handers are batting a woeful .163/.192/.265 against Abad this season, so he'll provide manager John Farrell with a legitimate weapon against lefty bats in late-game settings. And, while he's been markedly worse against righties, Abad has held his own against opponents that hold the platoon advantage, limiting them to a .257/.360/.351 batting line. While the OBP is a concern there, he hasn't allowed right-handed hitters to generate much power against him. Abad is earning $1.25MM this season and is under club control through the 2017 campaign via arbitration, so he represents more than just a rental pickup for president of baseball operations Dave Dombrowski, who has now bolstered his roster with summer pickups of Aaron Hill, Drew Pomeranz, Brad Ziegler and Abad.
Light, 25, was the 37th overall pick in the 2012 draft and made his big league debut with Boston this season, tossing just 2 2/3 innings in a pair of relief appearances. Light was rocked for seven earned runs in that time but is a fairly well-regarded prospect within the Red Sox ranks, rating 10th on Baseball America's midseason rankings and 14th on MLB.com's same version of that list. Light's fastball reaches triple digits on occasion and sits in the 94-98 mph range, per MLB.com's report, and BA calls his fastball a "special" pitch. His control remains a work in progress, but MLB.com notes that the addition of an above-average splitter has helped his results take off in the minors. Light has a 2.32 ERA with 36 strikeouts in 31 innings at Triple-A this season but has also walked 17 hitters (one unintentional) in that time.
Jon Heyman of FanRag Sports first reported that the Red Sox were getting Abad. (Twitter link). Mike Berardino of the St. Paul Pioneer Press reported that the Twins were receiving Light in return (via Twitter).
Photo courtesy of USA Today Sports Images.