TODAY: Johnson's contract is worth $10MM in guaranteed money, The Associated Press reports.  He will be paid $4.5MM in 2017 and 2018, with a $1MM signing bonus.  The righty can earn up to $1.75MM in performance bonuses each season based on games finished.  Johnson earns $250K for finishing 30 games, and then another $250K for hitting each of the 35, 40, 45, 50, 55 and 60-game thresholds.
OCTOBER 2: Braves reliever Jim Johnson could have hit free agency during the offseason, but the 33-year-old will instead continue his career in Atlanta. He and the Braves have agreed to a two-year contract extension, according to a team announcement. Financial details are not yet available, but the deal will keep the Moye Sports Associates client under Atlanta's control through the 2018 season.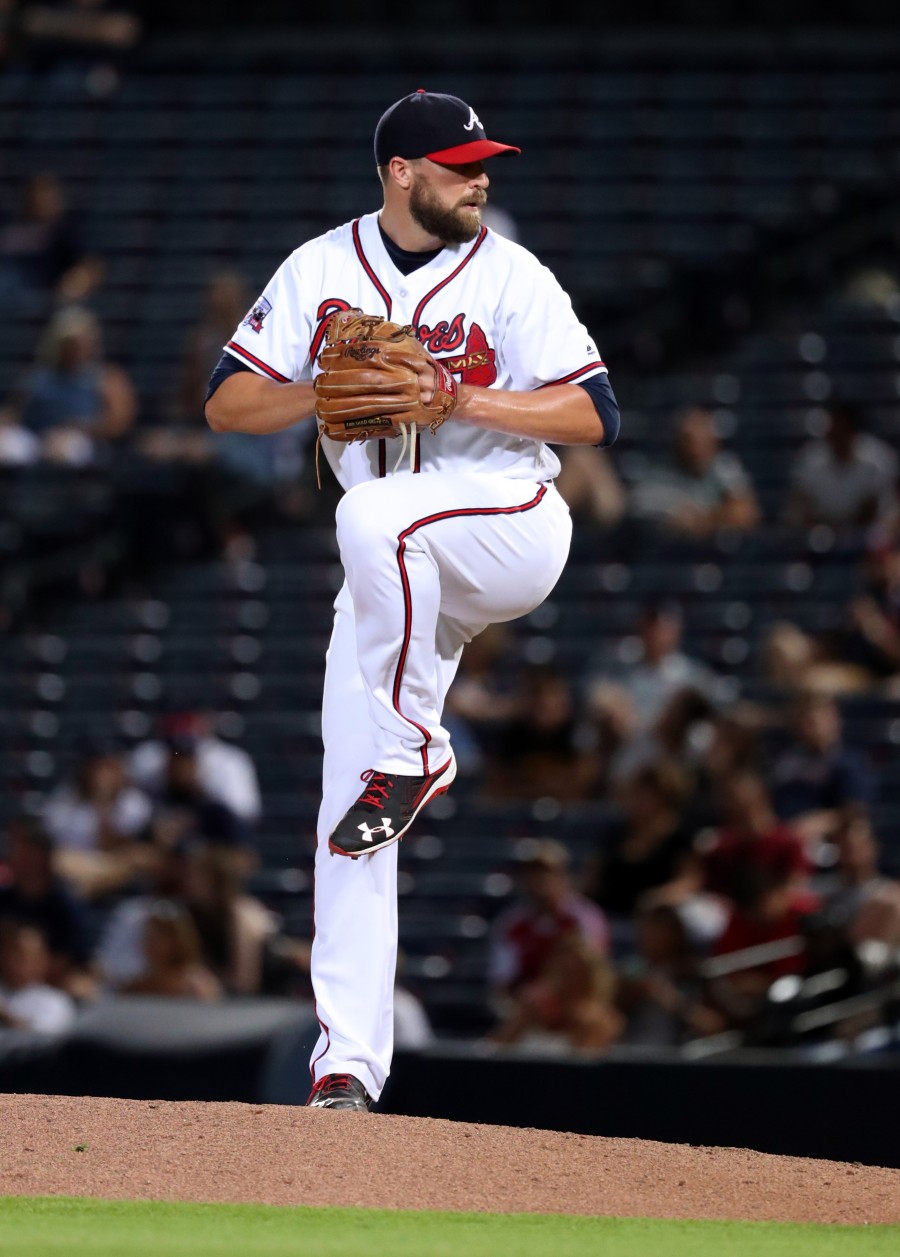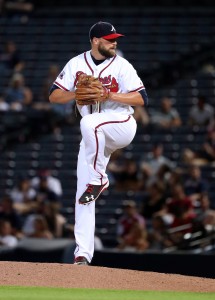 Johnson is amid his second stint as a Brave after signing a one-year, $2.5MM deal with the club last offseason. That ended up being a bargain for the rebuilding Braves, as Johnson has logged a 3.11 ERA, 9.33 K/9 and 2.83 BB/9 over 63 2/3 innings. Johnson has also kept up a career-long trend of inducing ground balls, having posted a 55 percent mark, and added 19 saves on 22 chances. Overall, 2016 has been a major bounce-back season for Johnson, who fared poorly with the Tigers, Athletics and Dodgers during the previous two campaigns.
Despite his struggles elsewhere, Johnson has clearly found a home in Atlanta. Previously, he recorded a 2.25 ERA over 48 innings with the team in 2015 before it traded him to Los Angeles in July. Part of the reason for Johnson's success with the Braves is his strong relationship with pitching coach Roger McDowell, per Mark Bowman of MLB.com (Twitter link). Going forward, the longtime Oriole – who has 153 career saves – said Sunday the plan is for him to remain as the Braves' closer, according to David O'Brien of the Atlanta Journal-Constitution (via Twitter). That means Johnson will continue leading a bullpen cast that should include the likes of Ian Krol, Arodys Vizcaino and Mauricio Cabrera, among others, in 2017.
It's unknown how much interest Johnson would have garnered as a free agent, of course, but playoff contenders were zeroing in on him as a trade target over the summer. In fact, a deal nearly came to fruition in late July, and the Blue Jays, Mets and Rangers were among the clubs that eyed Johnson in advance of the Aug. 1 non-waiver trade deadline. An unidentified team also claimed Johnson on revocable waivers in August, but the Braves pulled him back after they and the other club weren't able to agree on a trade. Now, after nearly joining his sixth major league team over the summer, he's primed to stay in Atlanta for the next couple years.
Photo courtesy of USA Today Sports Images.