The Brewers have decided to non-tender power-hitting first baseman Chris Carter, according to Bob Nightengale of USA Today (Twitter link). MLBTR had projected Carter to earn $8.1MM in arbitration.
Carter, 29, signed on with Milwaukee after he was non-tendered last winter by the Astros, agreeing to a one-year, $2.5MM pact. He rewarded the club with a .222/.321/.499 batting line and a league-leading 41 home runs over 644 plate appearances.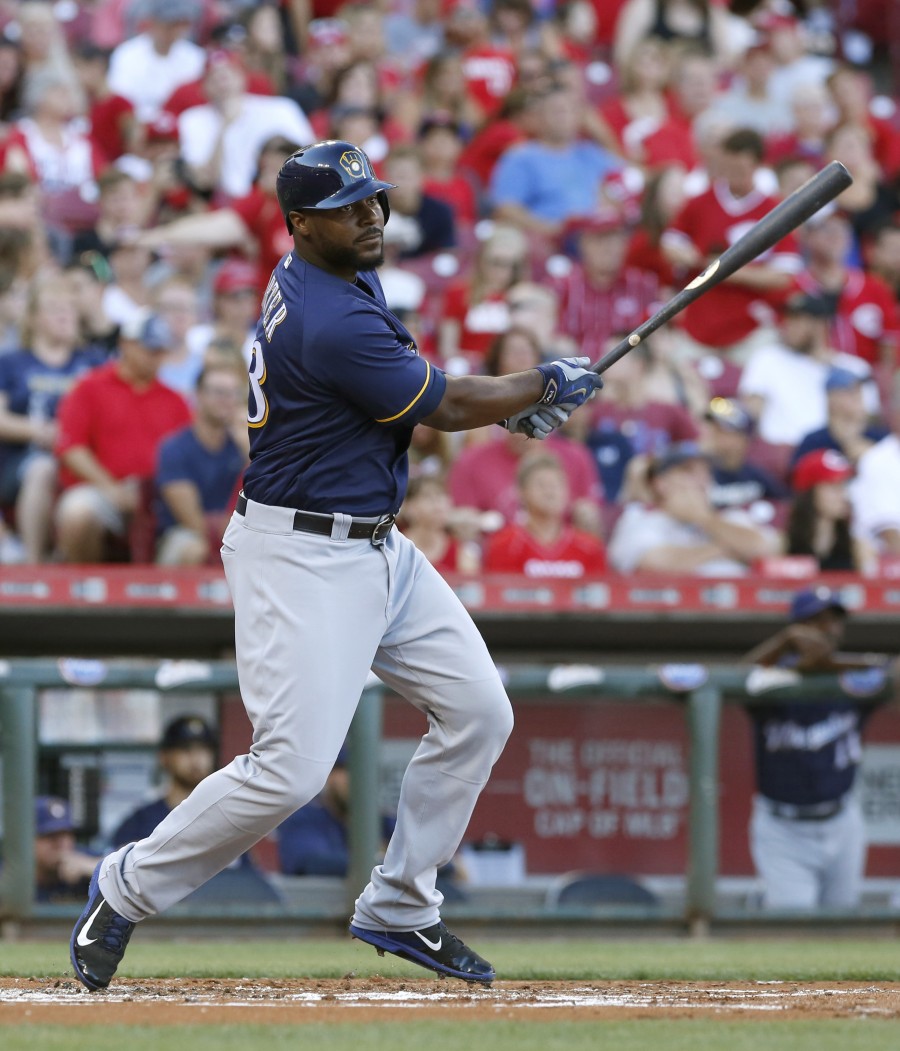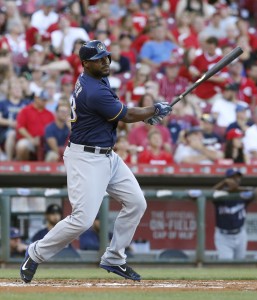 It's certainly somewhat unusual to see a forty-homer bat set loose despite ongoing control. In fact, Carter has another year of arb eligibility beyond 2017. But it isn't as if his prodigious power output came as a surprise; he swatted 37 dingers back in 2014.
The trouble with Carter is that he has never managed to reach base consistently. He also led the National League with 206 strikeouts last year. Then there's the fact that he's rather limited in the field. Carter's days in the outfield are probably numbered, and he drew negative metrics last year at first.
MLBTR's Charlie Wilmoth recently broke down the arbitration decision facing the Brewers, explaining that it was a tougher call than it seemed at first glance. While more than three quarters of MLBTR readers who participated in a poll felt Carter should be tendered, that wasn't the course pursued by Milwaukee GM David Stearns.
All signs point to a move back to the American League, where Carter can spend time at DH while perhaps occasionally stepping in at first. Beyond the pure home run output, he has managed to maintain a lifetime 112 OPS+, even if it comes with a cringe-worthy batting average (.218) and OBP (.314). Carter owns a career 33.1% strikeout rate, and that probably won't change, though he has managed to draw walks at a solid 11.6% clip. And it's worth noting, too, that he has not traditionally carried very pronounced platoon splits.
[RELATED: Brewers Depth Chart]
Milwaukee, it seems, decided against committing that much cash to a one-dimensional player who would've been forced onto the field. The team isn't exactly bristling with replacement options. The Brewers just claimed and then designated Adam Walker — a younger, cheaper player who carries Carter's general profile at the plate — and could perhaps give him a chance if he clears waivers. Prospect Jacob Nottingham could also get a look, though perhaps the odds are that the rebuilding club will end up looking outside the organization to fill its needs at first base for 2017.
The Brewers surely would've preferred to find a trade partner for Carter, but his salary was likely a deterrent. And the open market is full of power options this winter, with players like Mike Napoli, Brandon Moss, Carlos Beltran, Matt Holliday, Pedro Alvarez, and Steve Pearce all expected to be available for one or two-year commitments.
Photo courtesy of USA Today Sports Images.