The Phillies have struck a deal to acquire reliever Pat Neshek from the Astros, as Jake Kaplan of the Houston Chronicle first reported (via Twitter). Houston will receive a player to be named later or cash in the swap.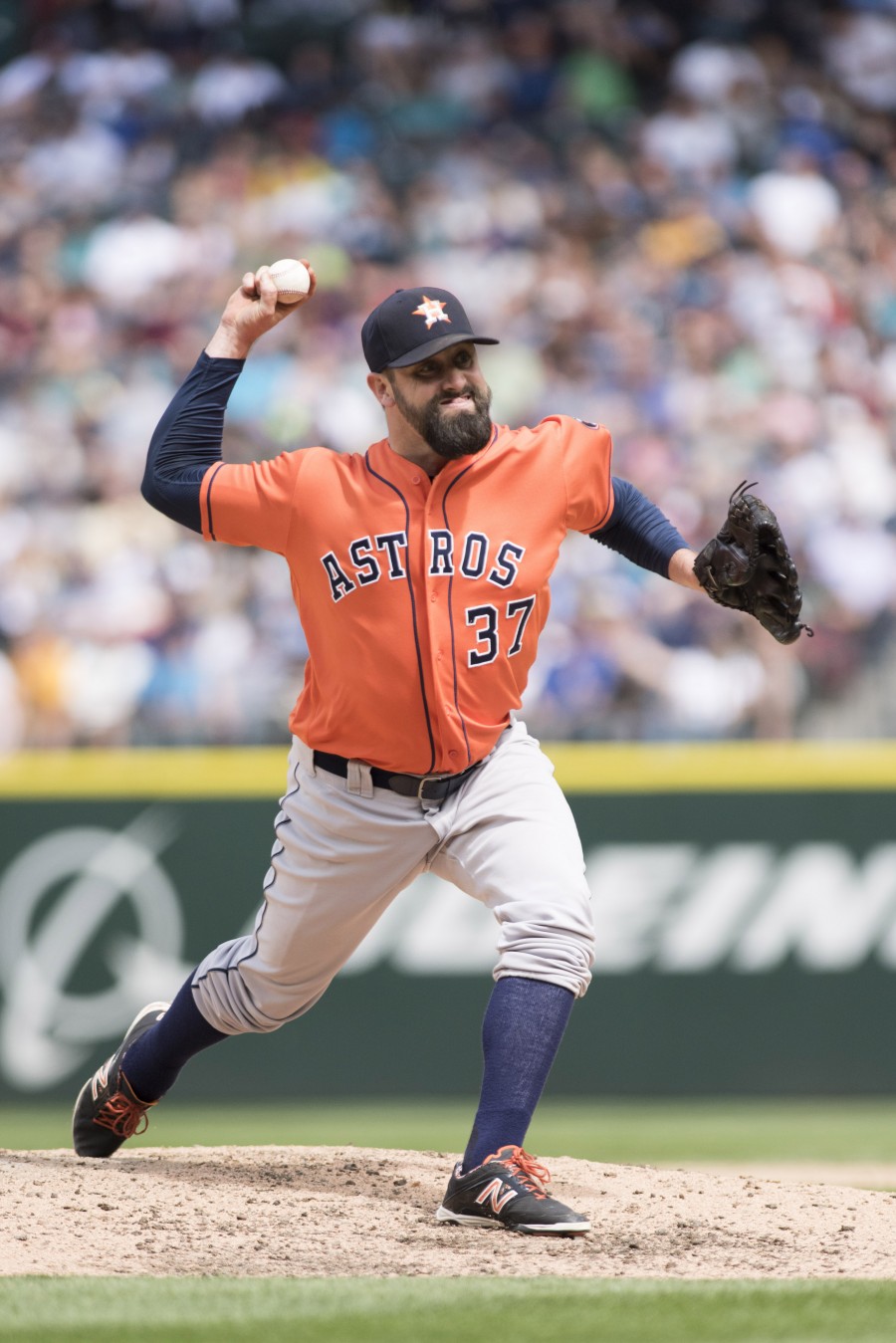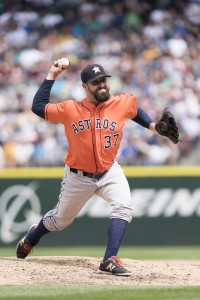 Neshek, 36, was controllable for the coming season through a $6.5MM club option. Philadelphia has exercised that option, as it announced along with the trade. The Astros were reportedly considering a trade of the veteran righty with his option decision coming due, and found a willing partner in a Phillies organization that has a need for bullpen depth.
The sidearming Neshek primarily delivers a sinker-slider combo has been rather effective over the past few years. While he hasn't matched his output from a breakout 2014 stint with the Cardinals, Neshek is fresh off a year in which he contributed 47 innings of 3.06 ERA pitching with 8.2 K/9 and 2.1 BB/9.
Neshek has never carried much velocity, and has maintained his average fastball over recent years, so his age isn't a significant concern. The biggest issue is his performance against lefties, who torched him for a .250/.321/.646 batting line and four home runs in 55 plate appearances last year. Of course, Neshek was exceedingly stingy when facing righties, who managed an anemic .172/.209/.254 batting line against him in 2016.
Those dramatic splits make Neshek somewhat unlikely to challenge for the Phillies' somewhat unsettled closer's role. But he could take an important spot in the pecking order for late-inning setup opportunities. Neshek provides the team with a veteran pen piece to help lock down winnable games as the Phils seek to move back towards contention — just the kind of target posited in our offseason outlook for the organization. He could also turn into a deadline trade chip. With only a single-season commitment required, and very little on the Philadelphia books, it was a fairly easy risk to take.
[RELATED: Updated Phillies Depth Chart]
For the Astros, whose bullpen was one of the game's very best last year, it obviously made more sense to re-allocate the cash that might otherwise have gone to Neshek. Houston has plenty of options on hand to take over Neshek's innings, and is already busying itself with building out the rest of its roster as it seeks to return to the postseason following a disappointing 2016 campaign.
Photo courtesy of USA Today Sports Images.