The rebuilding Braves have been working to assemble a new core of players for the past two years, and on Friday they locked up the first member of that group for the long haul when they announced a five-year contract extension for center fielder Ender Inciarte.
The contract, which contains a club option for a sixth season, will reportedly guarantee Inciarte $30.525MM. The Octagon client will receive a $3.5MM signing bonus before earning $2MM in 2017, $4MM in 2018, $5MM in 2019, $7MM in 2020 and $8MM in 2021. The option is reported to be valued at $9MM and comes with a $1.025MM buyout. All told, this new contract will give Atlanta control over two of Inciarte's would-be free-agent years.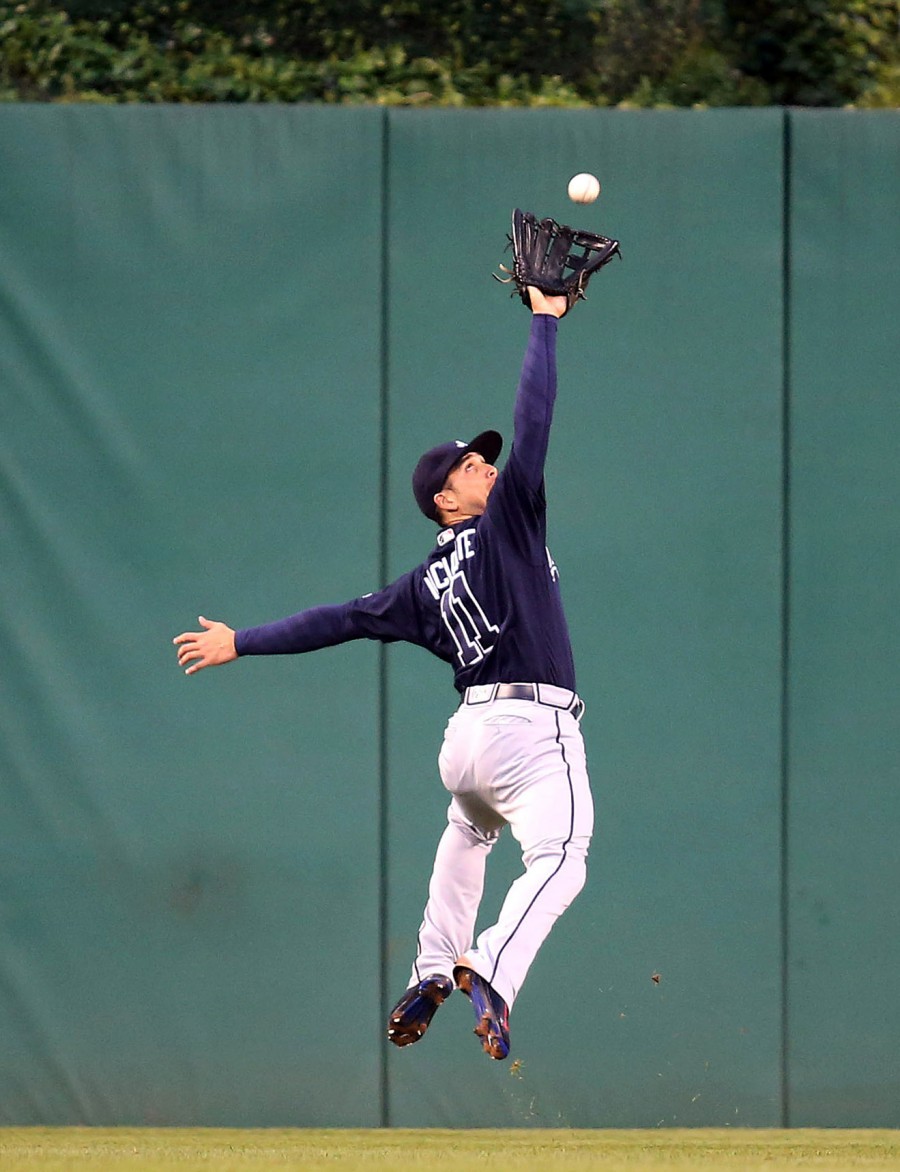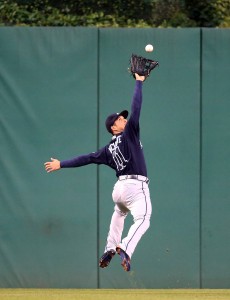 "We are thrilled to announce an extension for Ender," GM John Coppolella said in a press release announcing the move. "We feel that he's the best defensive center fielder in baseball and one of the best leadoff hitters in the game.  Ender brings so much to our club, on and off the field, and we are happy to have him under club control for at least the next six years."
Originally acquired in last winter's Shelby Miller heist, Inciarte cemented himself as a Major League asset in 2016 by largely recreating a 2015 breakout. Over the past two seasons, he's been roughly league-average overall at the plate — .297/.345/.395, nine homers in 1139 plate appearances — with excellent contributions on the basepaths and especially in the outfield. Inciarte has swiped 37 bases in 263 games dating back to 2015, and Fangraphs rates him as one of the game's 15 best baserunners.
Meanwhile, he's been 17 runs above average in the outfield despite missing some time due to injury, per Defensive Runs Saved, while Ultimate Zone Rating has him at about +13 runs in that same time frame. Among players with at least 1000 defensive innings since 2015, UZR/150 has Inciarte tied for 14th (with Anthony Rendon) among players of all positions, at +14.1, placing him a shade behind the likes of Lorenzo Cain and Mookie Betts in the outfield.
[Related: Updated Atlanta Braves Payroll Projections]
Inciarte, who just turned 26 after the season ended, was eligible for arbitration for the first time this winter as a Super Two player and was projected by MLBTR contributor Matt Swartz to earn $2.8MM in his first trip through that process. He'll instead avoid arbitration for the entirety of his career thanks to this deal, which will keep him under team control through his age-31 campaign. The contract is nearly identical, in terms of its guarantee, to the one inked by division-rival center fielder Odubel Herrera in Philadelphia last week (though Herrera did not qualify as a Super Two player and, as such, conceded to two club options instead of one). It also represents a step forward from the five-year, $23.5MM deal that Adam Eaton signed with the White Sox prior to the 2015 campaign when he, too, was between two and three years of big league service time (though also shy of Super Two status).
While Inciarte has been frequently mentioned as a speculative trade candidate as Coppolella and president of baseball operations John Hart have overseen an aggressive rebuild, the emergence of a new five-year deal seems to firmly indicate that Atlanta sees the standout center fielder as a long-term building block. Inciarte is likely to be flanked by Matt Kemp and Nick Markakis in 2017, though there's a definite possibility that fellow speedster Mallex Smith (who made his Major League debut this past year) eventually gets a chance at a larger role in the Atlanta outfield, either later in the 2017 season or in 2018.
Jon Heyman of FanRag Sports first reported the agreement and the guarantee (Twitter links). FOX's Ken Rosenthal reported the year-to-year breakdown of the deal (also via Twitter).
Photo courtesy of USA Today Sports Images.