The Cardinals have filled their oft-discussed need in center field, officially announcing a deal with free-agent Dexter Fowler. Fowler, a client of Excel Sports Management, will earn a reported five-year, $82.5MM in the deal, which comes with a $10MM signing bonus distributed over the contract and successive, $14.5MM annual salaries. The deal includes full no-trade protection.
[Related: Updated St. Louis Cardinals Depth Chart]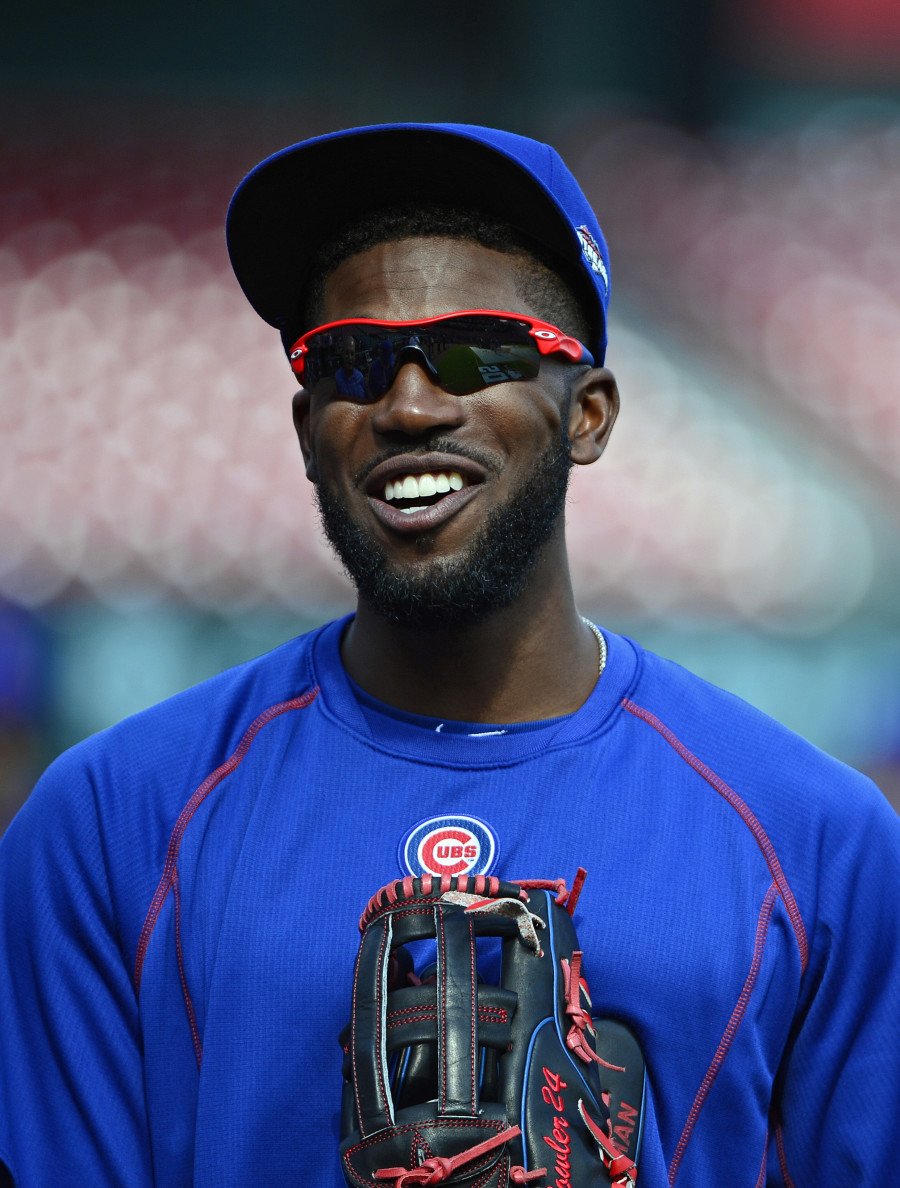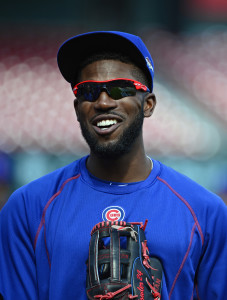 Fowler, 30, will fill the open spot in the Cardinals' outfield. The club has been seeking a player who can take over up the middle, bumping Randal Grichuk to a corner role. Though some questions remain as to just how strong a glove he brings to the center field job, Fowler certainly has plenty of experience. And the overall defensive alignment promises to be a vast improvement over the team's 2016 unit.
While positional flexibility is a major element of Fowler's appeal, the strongest elements of his game are on the offensive side of the spectrum. The switch-hitter typically performs better on the short side of the platoon but is an everyday option who looks good at the top of the lineup.
A remarkably consistent hitter, Fowler has rarely strayed from the .271/.371/.428 slash line that he carries since the start of the 2011 season. He was even better last year, hitting .276/.393/.447 for the division-rival Cubs. He's a reasonable bet for a dozen or more home runs per year, but is at most an average source of power. The real value comes in his ability to reach base, and what happens when he does. Fowler did reject a one-year, qualifying offer from the Cubs following the season, meaning the Cardinals will forfeit the No. 19 pick in the 2017 draft. The Cubs, in return, will receive a compensatory pick following the first round.
Fowler's excellent on-base numbers are supported by a strong walk rate (14.3% last year) and palatable strikeout numbers (22.2% career, which is right at league average). While he has benefited from elevated BABIP numbers, that appears more a reflection of skill than luck. When he gets aboard, Fowler continues to add value with his legs. He'll typically swipe between 12  and 20 bags a year, but more importantly draws very strong overall baserunning reviews (eighth in BsR last year).
The biggest area of uncertainty is in the field. Both Defensive Runs Saved and Ultimate Zone Rating have panned his glove over the years, with ratings typically ranging from slightly below average to rather abysmal. But last year was his best in the eyes of those metrics, which regarded him as a just-above-average fielder in center (where he has played almost exclusively as a major leaguer). Fowler credited alterations to his positioning in center field — specifically, playing deeper than in previous years — for the improvements.
All told, Fowler clearly featured as one of the stronger all-around players available on this year's free-agent market. He's arguably a superior player to Ian Desmond, who just landed a five-year, $70MM deal with the Rockies, depending upon whether one prefers Fowler's steady hitting or Desmond's defensive flexibility and raw tools.
Frank Cusumano of KSDK Sports (via Twitter) and Bob Nightengale of USA Today (via Twitter) first reported that a deal was close. Jon Heyman of Fan Rag reported that an agreement was in place. FOX Sports' Ken Rosenthal reported the terms (Twitter link), with ESPN's Mark Saxon (in a tweet) and Heyman (also via Twitter) also providing details.
Photo courtesy of USA Today Sports Images.