We know that the Cardinals are interested in exploring an extension with righty Carlos Martinez, though there's no news of progress (or even earnest engagement) to this point. But new contracts are often sorted out during the spring, and the sides will need to discuss money one way or another since Martinez is entering his first season of arbitration eligibility.
Only 100 days past his 25th birthday, Martinez is young enough to believe he has plenty of good years ahead of him. He's also among the game's hardest-throwing starters. Though his average fastball velocity took a slight step back in 2015, it bounced back to a robust 96.5 mph in his most recent campaign. And the results have followed, as Martinez posted a combined 3.02 ERA over the last two seasons. That combination of age, the liveliness of his arm, and results make the Octagon client an appealing candidate for an investment for a St. Louis club that has faced a few questions in its still-talented rotation of late.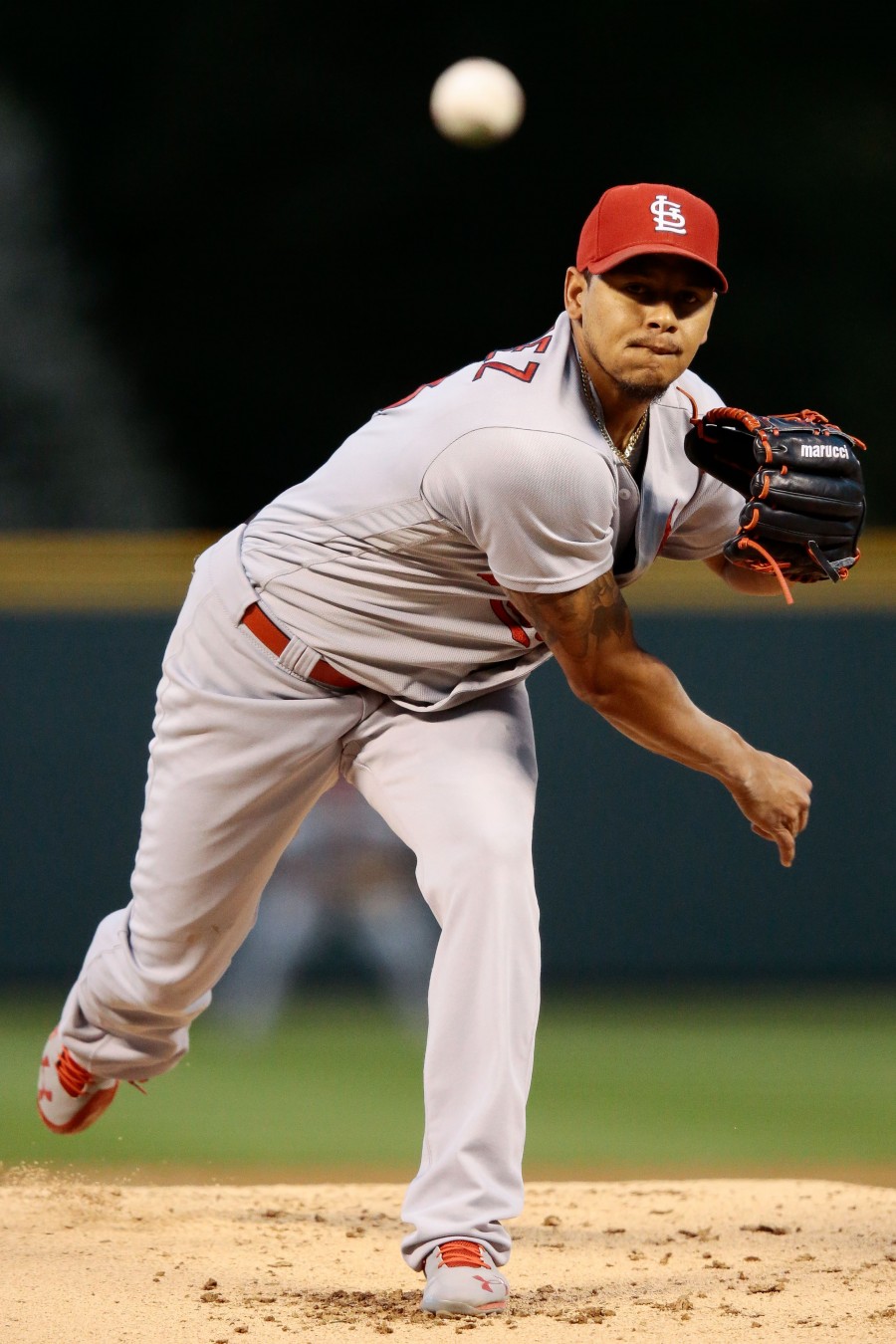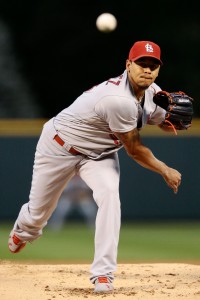 Of course, the arbitration process provides an important starting point for weighing Martinez's value. MLBTR and contributor Matt Swartz project him to earn $5.3MM in his first season of eligibility, a rather lofty sum for a first-year-eligible starting pitcher. (Dallas Keuchel set a new record last year with a $7.25MM deal, blowing away the long-standing $4.35MM record held by Dontrelle Willis and David Price.) If Martinez continues his current trajectory, he could follow Price in landing some truly significant arb salaries, though unlike the talented lefty, he won't be able to build off of a Super Two campaign.
For Martinez to max out his earning capacity, though, he'll need to extend his outings. He topped 180 innings for the first time in 2016, ending up with 195 1/3 frames on the ledger. Durability will be a key consideration for the Cards. Though there haven't been any significant health concerns to date, Martinez's combination of youth and propensity for relying on hard pitches gave him a somewhat elevated Tommy John risk profile in the study completed earlier this year by MLBTR contributor Bradley Woodrum (see here for an explanation; here for individual player results).
All told, there's plenty of reason for confidence in Martinez's outlook. Increased confidence and usage rates in his changeup — the only one of his four pitches that didn't score as a top-level offering in 2016 — has allowed him to make strides against lefties, who battered him in 2014. Though he still surrendered a .256/.342/.387 batting line to opposing southpaws in 2016, that's enough to make him a high-quality starter when combined with his dominating work against right-handed batters (who hit just .204/.270/.269).
Though he lost over one strikeout per nine as against his prior season's results in 2016, and his swinging-strike rate dwindled a bit to 9.4%, Martinez posted a career-best 56.4% groundball rate. He also worked in the zone more than he had in the preceding two years, though his walk rate has remained relatively consistent. Martinez continues to be tough to take deep — he has allowed 0.6 dingers per nine for his career — and has given up hard contact on less than three of ten balls put in play against him in every one of his seasons in the majors.
So, assuming that St. Louis is prepared to do what's reasonably necessary to make a deal, what kind of contract might we be looking at? It has been quite some time since we saw a reasonably comparable pitcher in the 3+ service class strike a long-term deal. Johnny Cueto got $27MM over four guaranteed seasons while giving up one option year, but that was way back in 2011, and his platform wasn't as impressive. Before that, Ervin Santana earned $30MM in a similarly situated deal.
Those numbers seem well shy of what Martinez can command in a market where top-end starters have earned increasingly significant sums. Indeed, the Cards recently reached an arb-only deal with fellow righty Lance Lynn, who took a similarly compelling case into his first year of arbitration eligibility ($5.5MM projection), that priced his arb years at $22MM. For Martinez to give up any free-agent seasons, particularly by way of option, St. Louis will need to up the ante.
Expanding the search a bit, there are some other contracts worth considering. Corey Kluber landed $38.5MM over five years, with two options attached, on the cusp of his age-29 season. He was coming off of a Cy Young campaign, and would have qualified for Super Two status after the season in which he signed his deal (which came in early April of 2015). The contract valued Kluber's bought-out free-agent years at $13MM and between $13MM and $17MM (depending upon escalators). Before that, Chris Sale took down a $32.5MM guarantee on an identical structure. Sale was just 23 years old at the time, and already pitching like an ace; his contract could well represent the tail end of an old model rather than a truly relevant mark going forward. Looking at 4+ service deals, and excepting ace-level performers (Justin Verlander and Felix Hernandez), Matt Harrison owns the high bar in recent contracts at five years and $55MM (plus an option). He was 27 years of age at the time that deal was struck.
In Martinez's case, a five-year arrangement (including the 2017 season) would put him under contract for two would-be free-agent years and take him through at least his age-29 campaign, with options perhaps extending the Cards' control into his early thirties. Taking Lynn's $22MM and adding another $25MM or so to cover two free agent years — with Martinez's age roughly balancing off Kluber's advantage in quality in pricing those seasons — would put the total guaranteed value to roughly the midpoint between Kluber's and Harrison's contract. Arguing for a guarantee that reaches or exceeds Kluber's could represent a sticking point in and of itself. On the other hand, the Cards have perhaps been more willing to spend big in extensions than have the budget-minded Indians, while Kluber's meteoric rise at a relatively advanced age made him a unique case. Plus, Martinez can reasonably argue that his age-28 and 29 seasons can be expected to earn him much greater sums than even the numbers just noted; relatively youthful free-agent starters such as Jordan Zimmermann have commanded over $20MM annually.
That's all just a spitball range, of course, and it's certainly plausible to imagine any number of creative scenarios, including escalators, opt-outs, and options that could play a significant role in determining the final value. Regardless, it's somewhat uncharted territory; the sides figure to have plenty to talk about over the coming months.
Photo courtesy of USA Today Sports Images.