The Nationals have traded middle infielder Danny Espinosa to the Angels for minor league right-handers Austin Adams and Kyle McGowin, per an announcement from Washington.
[RELATED: Updated Nationals & Angels Depth Charts]
The Nats' decision to move on from Espinosa came shortly after Jorge Castillo of the Washington Post reported the 29-year-old's displeasure with the club's acquisition of outfielder Adam Eaton. In trading a haul to the White Sox for Eaton, the Nationals picked up a player who should be their long-term answer in center field, thereby sending Trea Turner to shortstop. With Daniel Murphy entrenched at second base, Espinosa would have had to take on a bench role in 2017 had Washington kept him.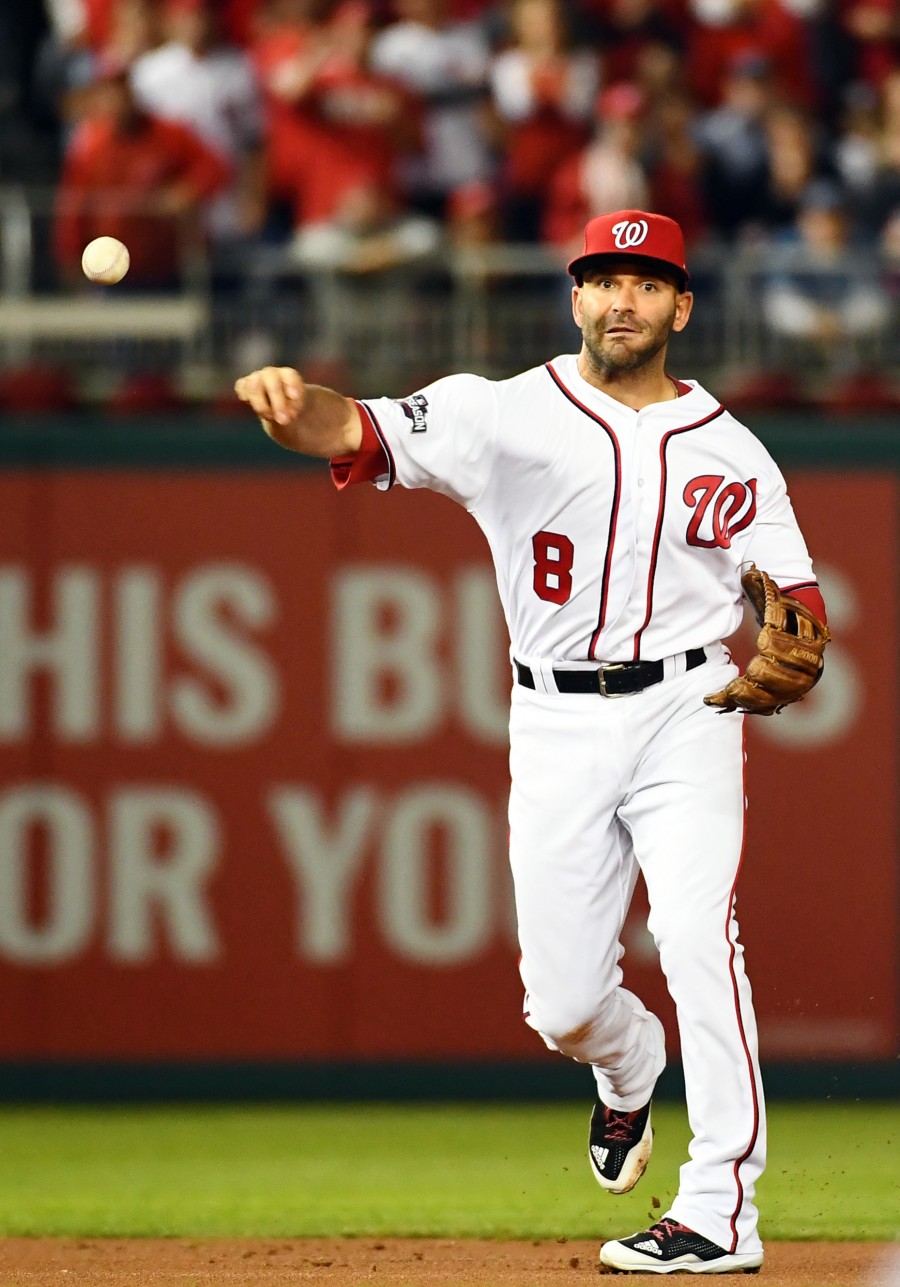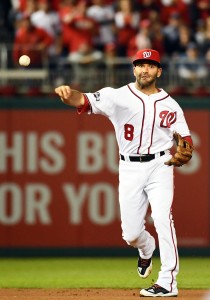 Now on his way out of D.C., Espinosa will head back to his native California and join an Angels team that, prior to Saturday, was in dire need of a second baseman to pair with shortstop Andrelton Simmons. Before settling on Espinosa, the Angels made recent inquiries to the Padres, Cardinals and Phillies about their second base options. Espinosa will also reunite with a former teammate in third baseman Yunel Escobar, whom the Nationals traded to the Angels exactly one year ago.
A lifetime .226/.302/.388 hitter in 2,972 plate appearances, Espinosa is fresh off a season in which he slashed .209/.306/.378 with a career-best 24 home runs in 601 PAs. The majority of the switch-hitting Espinosa's offensive success has come versus left-handed pitchers, against whom he has posted a .257/.327/.454 career line in 736 trips to the plate. But he has provided most of his value via the field, having amassed 25 Defensive Runs Saved and an Ultimate Zone Rating of 27.0 in 4,400-plus innings as a second baseman. With Espinosa and Simmons, one of the majors' foremost defenders, the Angels should have an enviable double-play combination for at least next season. Espinosa will make an estimated $5.3MM through arbitration in 2017, his final year under team control.
Of the two pitchers the Halos sent to the Nationals, McGowin is the more notable. The 25-year-old ranked as the Angels' 20th-best prospect, per MLBpipeline.com, which credits the 2013 fifth-round pick for his three-pitch mix and suggests that he has back-end starter upside. The 25-year-old hasn't generated great results during his minor league career, though, and just finished a season in which he recorded a 6.11 ERA, 7.58 K/9 and 3.58 BB/9 over 116 1/3 innings in his first taste of Triple-A action.
Adams, also 25 (and not to be confused with the Indians righty), was impressive in relief for the Angels' Double-A affiliate in Arkansas in 2016. Although he issued too many walks (5.28 per nine), the 2012 eighth-round pick offset that somewhat with a sky-high K/9 (13.28). All told, he registered a 3.05 ERA across 41 1/3 frames. In assessing Adams in 2015, former FanGraphs prospect analyst Kiley McDaniel complimented his above-average fastball and plus slider, though he also noted Adams' lack of control.
Josh Norris of Baseball America was the first to report the trade and the two-prospect return (Twitter links). Photo courtesy of USA Today Sports Images.