Catching help has been a priority for the Rays all offseason, and on Monday they announced the signing of veteran Wilson Ramos to a two-year deal contract that will reportedly guarantee the Octagon client $12.5MM (with a $4MM salary in 2017 and $8.5MM payday in 2018). Ramos will also have the opportunity to earn another $5.75MM worth of incentives, making for a total possibility of $18.25MM.
Perhaps the most notable incentive is an escalator provision that could allow Ramos to boost his 2018 salary by $2MM, as Marc Topkin of the Tampa Bay Times reports. He'd need to make 55 starts at catcher and not end up on the DL due to another knee injury to earn that boost. Additionally, for the 2017 season, Ramos can earn $250K apiece upon his 60th, 65th, 70th, and 75th games started behind the plate. He'll get $125K at 300 and 325 plate appearances, and $250K a pop at 350, and every 25 plate appearances thereafter up to 500. Ramos can also bump up his 2018 earnings by $250K each upon his 450th, 475th, and 500th trip to the plate.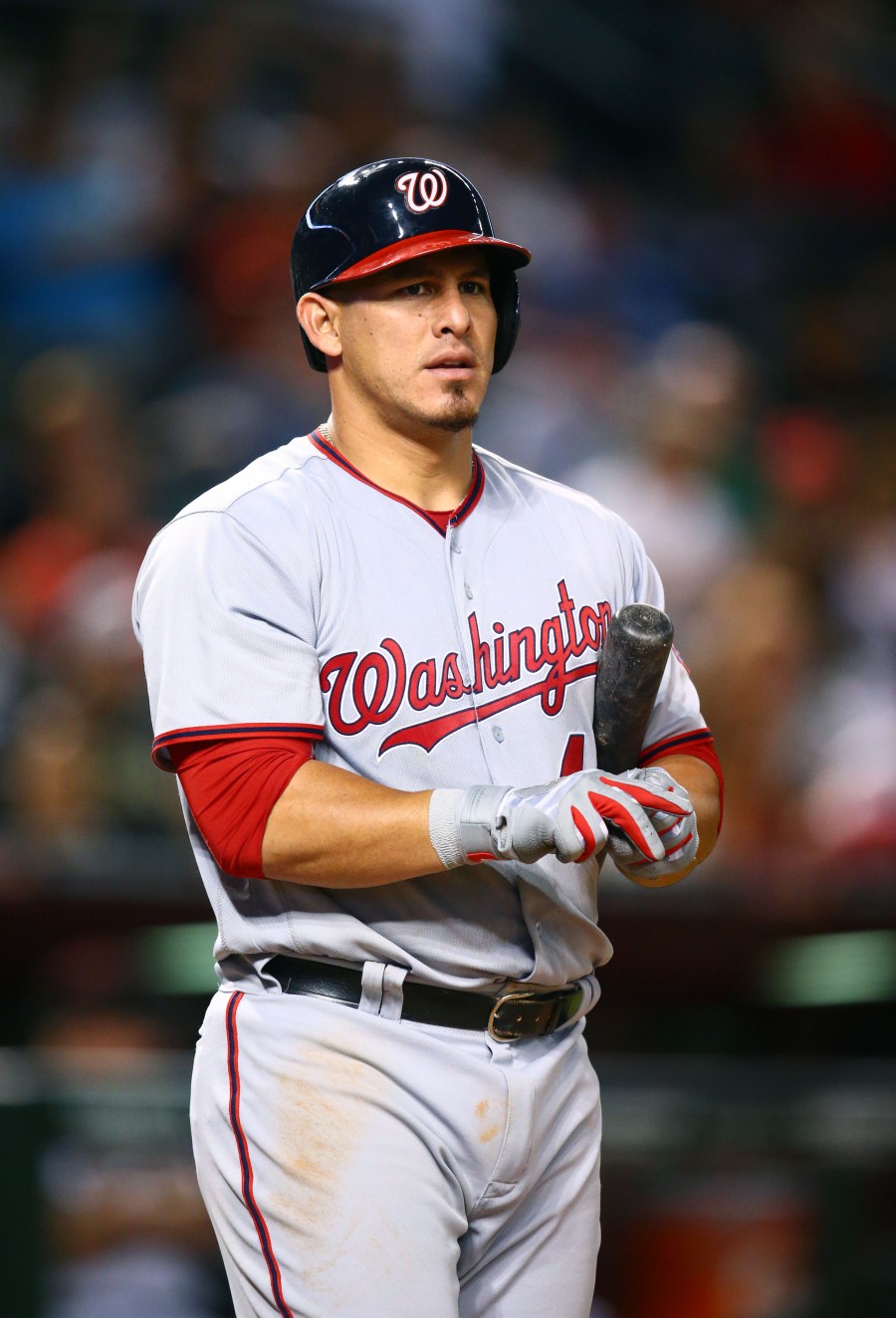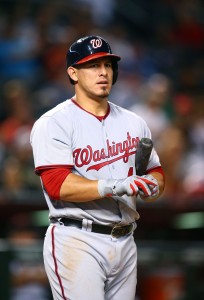 [Related: Updated Tampa Bay Rays Depth Chart]
The 29-year-old Ramos appeared set to land a massive free agent payday before suffering horrendously timed ACL and meniscus tears with less than a week to go in the regular season. The recovery from the surgery to repair those injuries will almost certainly carry on into the 2017 season. Ramos is now reportedly hopeful he can return to action in April or May, although it's certainly possible that his absence could linger into the summer. (The Rays expect him to arrive in June or July, Marc Topkin of the Tampa Bay Times tweets.)
Before all that, Ramos hit .307/.354/.496 in 523 plate appearances in a breakout 2016 season with the Nationals. That performance won him his first Silver Slugger and All-Star berths, and catapulted him to a 3.5 fWAR season. He also has a reputation for solid, if unspectacular, defense behind the plate. StatCorner rates him as a slightly below-average pitch framer.
Whether he can produce anywhere near that well in 2017 or 2018 remains to be seen. As long as he can be healthy, though, he should be a significant upgrade for the Rays, who had Luke Maile and Curt Casali atop their depth chart at catcher. Given his injury, though, the Rays could also use Ramos at DH, particularly in 2017. The Nationals did not extend Ramos a qualifying offer, so the Rays will not have to sacrifice a draft pick as a result of the signing.
The relatively short duration of the deal will allow Ramos to hit the free agent market again at age 31, still a reasonable age for a catcher to land a significant contract. He will be able to rehab his knee injury without stress, while having enough time to reemerge as an elite catcher at some point during the course of the deal. Ramos declined a three-year, $30MM-plus extension offer from the Nationals in August, before his injury. (After the offseason began, the Nats quickly changed directions, dealing for Derek Norris to start for them at catcher.) Ramos' current health issues and new contract are riskier for him, but if all goes well and he earns most or all of his incentives, he could conceivably make more than $30MM in the next three seasons anyway. Still, his $12.5MM guarantee seems modest for a player who would have been by far the best catcher available this offseason, had he been healthy.
Jorge Castillo of the Washington Post first reported that the two sides were meeting and that there was serious interest on Tampa Bay's behalf (Twitter link). Joel Sherman of the New York Post first tweeted word of the agreement between the two sides. FanRag's Jon Heyman tweeted the financial details.
Photo courtesy of USA Today Sports Images.