The Dodgers and Cuban second baseman Jose Miguel Fernandez have reportedly struck agreement on a minor league contract. He is set to receive a $200K signing bonus. Fernandez is exempt from international bonus pools due to his age and experience in Cuba's Serie Nacional.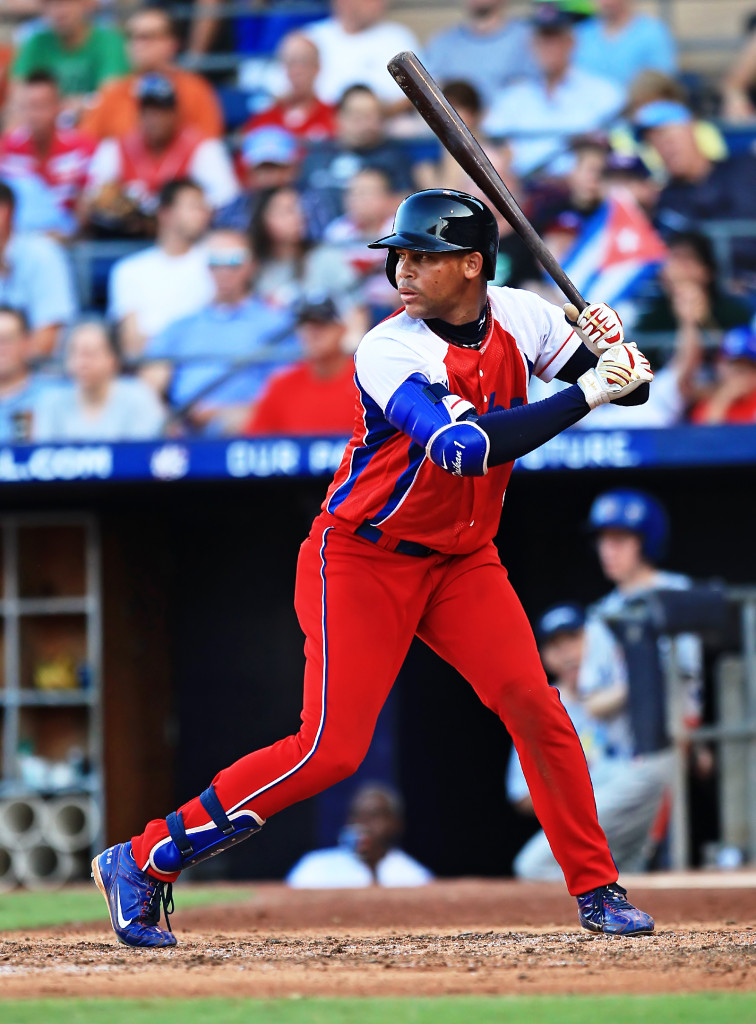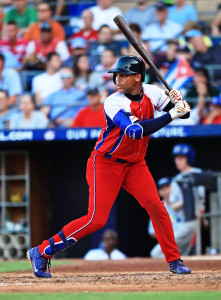 Fernandez left Cuba in December 2015, with Major League Baseball officially granting his free agency last April. He drew wide attention from scouts and evaluators during multiple showcases last year, with the Padres long thought to be one of the favorites to sign the 28-year-old and the Athletics also reportedly showing strong interest.  Instead, it seems as if Fernandez will become the latest in a long line of Cuban talents to suit up in Dodger blue.
Back in April 2015, Baseball America's Ben Badler ranked Fernandez as the third-best player in Cuba, with Badler praising the left-handed hitter's approach at the plate, contact skills and plate discipline.  Fernandez has slashed .319/.403/.423 over 2580 career plate appearances in the Serie Nacional, recording 263 walks against just 113 strikeouts.  Badler felt Fernandez was only an "adequate" fielder at second base and graded his power and baserunning as below average, though overall, Fernandez was thought to be a player capable of more or less stepping right into the major leagues.
Thanks to a previous failed attempt to defect, however, Fernandez hasn't played since 2014, so he'll certainly need some time in the minors to get back into proper game shape.  If he is able to regain his old form and stick at his old position — Bill Plunkett of the Orange County Register notes that Fernandez has been mostly playing third base in winter ball action — he stands out as an intriguing possibility for the Dodgers' wide-open second base spot.
With Micah Johnson designated for assignment recently, it seems at present that Enrique Hernandez, Charlie Culberson and Chris Taylor are the incumbent candidates on the Dodgers' roster. Jack of all trades Austin Barnes might also factor in the mix. Helping Fernandez's cause, perhaps, is the fact that all of those players — excepting Johnson, who's in DFA limbo — hit from the right side.
Of course, the Dodgers could still look outside the organization. Though L.A. has been widely linked to Brian Dozier in trade rumors, those talks seem to have cooled of late.  The Dodgers have also explored trades for players like the Rays' Logan Forsythe and the Tigers' Ian Kinsler, while Chase Utley is still available as a possible fallback option if a bigger-name upgrade can't be acquired.
MLB.com's Jesse Sanchez first said a deal was close (via Twitter). Ben Badler of Baseball America reported the terms. Jon Heyman of Fan Rag said the agreement was finalized (via Twitter). 
Photo courtesy of Alyson Boyer Rode.