MONDAY: USA Today's Bob Nightengale tweets that the Padres will indeed sign Cahill to a one-year deal worth $1.75MM. Cahill had interest elsewhere as a reliever but passed on those opportunities for a chance to work out of the rotation in San Diego, he adds.
Cahill can earn up to $1MM in total incentives, per Heyman (via Twitter). There's also a $250K trade bonus in the deal.
SATURDAY: Cahill still needs to take his physical to complete his deal with the Padres, ESPN's Jerry Crasnick tweets. First, though, he'll travel to the White House to celebrate the Cubs' World Series victory with the rest of his old team.
FRIDAY 8:50am: Cahill's deal, if completed, will come with a guarantee in the vicinity of the $1.75MM guarantees received by Richard and Chacin, tweets Jon Heyman of FanRag Sports. Richard's deal came with additional incentives based on games started, and it's possible that Cahill could be eyeing a similar setup.
7:17am: The Padres are closing in on a contract with right-hander Trevor Cahill, reports Dennis Lin of the San Diego Union Tribune. The 28-year-old is expected to be given the opportunity to win a job in the rotation, according to Lin.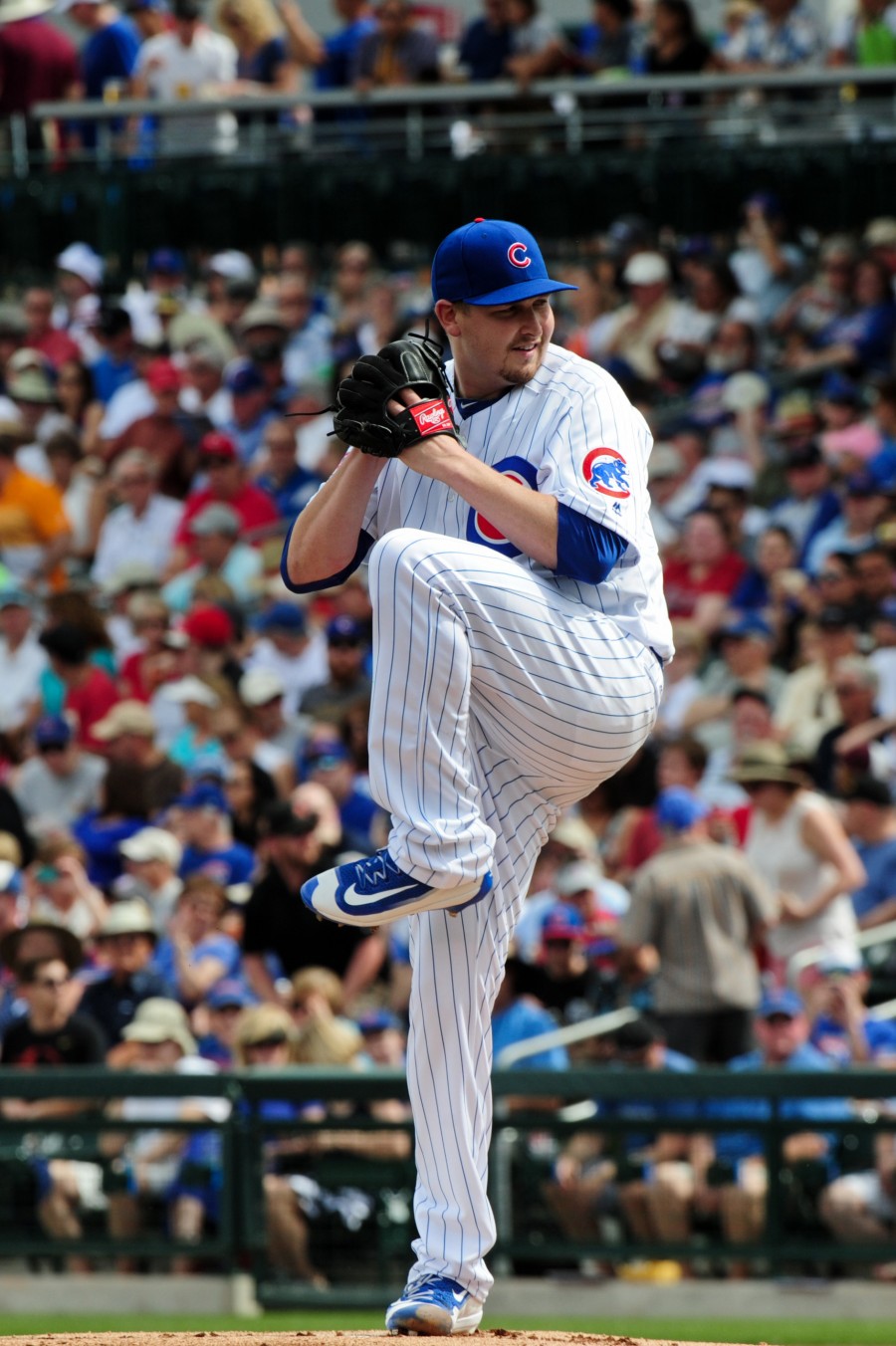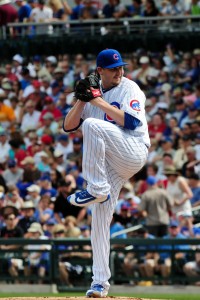 A second-round pick by the A's back in 2006, Cahill reached the Majors as a 21-year-old in 2009 and by 2011 had inked a five-year, $30.5MM contract with Oakland on the heels of a 2.97 ERA across 196 2/3 innings in his sophomore season. From 2010-13, Cahill pitched like a solid mid-rotation arm for the A's and the Diamondbacks (following a trade), logging a 3.72 ERA and averaging 30 starts and 188 innings per season. While he was never a prolific strikeout pitcher (6.3 K/9 in that successful stretch), Cahill routinely ranked among the league-leaders in ground-ball rate, mitigating some of the lack of strikeouts.
Cahill's career looked to be headed in the wrong direction a couple of years ago, though, as he experienced a rapid decline with the D-backs and pitched poorly enough to be released by the Braves following a 2015 trade. However, he reinvented himself as a reliever in the Cubs' bullpen late in the 2015 season and pitched quite well with Chicago in a bullpen role again in 2016. In the past two seasons with the Cubs, Cahill has worked to 2.61 ERA with 9.6 K/9, 4.4 BB/9 and a 57.4 percent ground-ball rate. Given his youth — Cahill is still just 28 (29 in March) despite being an established name for quite some time — there's plenty of reason to believe that he can return to form.
ESPN's Jerry Crasnick reported back in December that Cahill's preference was to land somewhere that came with an opportunity to return to the rotation, and his strong relief work with the Cubs was enough to convince the Padres to make that offer, it seems. He'll join a muddled rotation picture that has little in the way of clarity in San Diego.
Right-hander Luis Perdomo's solid second half in 2016 likely earned him a spot in the 2017 rotation, and lefty Christian Friedrich appears poised for a rotation spot despite struggling in the final three months of the 2016 campaign. San Diego also re-signed left-hander Clayton Richard with an eye toward returning him to the rotation following a successful nine-start stint (2.41 ERA) to finish out the year. Right-hander Jhoulys Chacin, too, signed a low-cost one-year deal with the Padres this winter and figures to be in the rotation mix, as does right-hander Paul Clemens, who fared well in a dozen starts with San Diego late last year.
Also in San Diego's rotation competition will be right-hander Jarred Cosart, who has struggled in the past two seasons and underwent surgery to remove loose bodies from his elbow following the 2016 campaign. Waiver claim and former top prospect Tyrell Jenkins could also get a look in Spring Training despite struggling in his MLB debut and in Triple-A last season.
Photo courtesy of USA Today's Sports Images.