The Braves have announced that they've acquired second baseman Brandon Phillips from the Reds in exchange for minor league pitchers Andrew McKirahan and Carlos Portuondo. Phillips is owed $14MM in 2017, the last year of his contract, and the Reds will pay all but $1MM of that sum.
[RELATED: Updated Braves and Reds Depth Charts]
Phillips previously blocked the Braves' attempt to acquire him in November, which came after he shot down efforts from the Nationals and Diamondbacks to land him a year ago. But the 35-year-old finally had a change of heart and will head to his native Georgia. The Braves will honor Phillips' limited no-trade clause (12 teams), and they'll give him a $500K bonus if he's dealt to a club not on his list, general manager John Coppolella announced.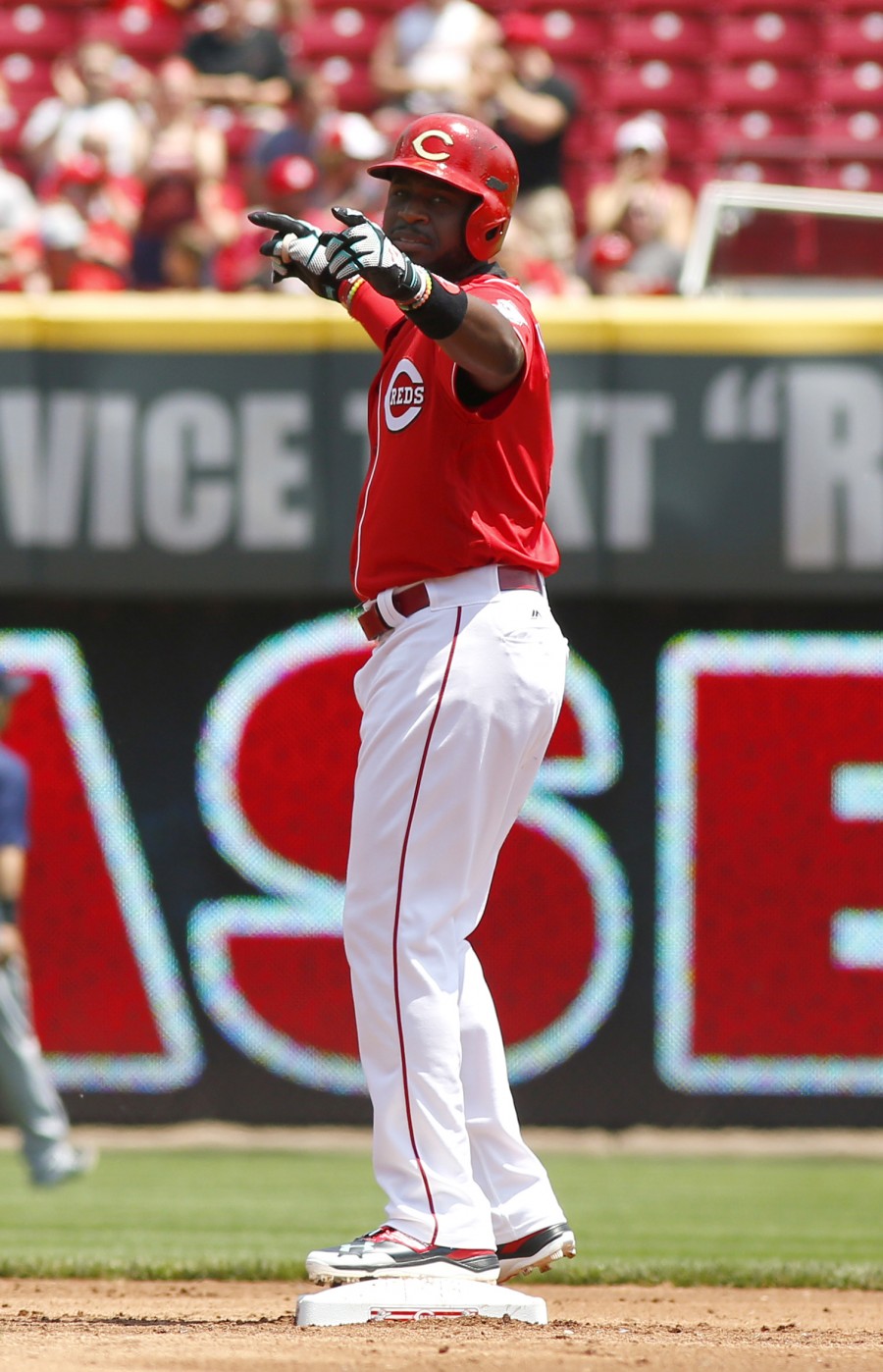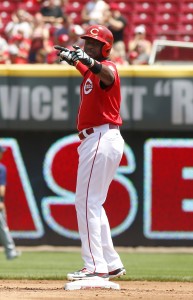 The Braves seemingly picked up at least a part-time second base solution when they signed Sean Rodriguez as a free agent in November. However, Rodriguez needs left shoulder surgery thanks to a January car crash and will be out three to five months, according to FOX Sports' Rosenthal (Twitter links). The right-handed Rodriguez could have platooned with the lefty-swinging Jace Peterson at the keystone. With Rodriguez out of commission, the righty-hitting Phillips will now take over at second and provide the Braves a respectable stopgap as they count down to the start of the Ozzie Albies era.
Phillips has historically performed better against southpaws (.284/.332/.455) than same-handed pitchers (.271/.315/.409), but the three-time All-Star obviously doesn't carry an alarming platoon split. He's also coming off yet another fairly productive offensive season, having slashed a decent .291/.320/.416 across 584 PAs. Phillips simultaneously surpassed double-digit home run and stolen base marks (11 and 14) for the ninth time, too. On the other hand, the normally adept defender's production in the field declined sharply, as Phillips registered minus-7 Defensive Runs Saved and a minus-2.1 Ultimate Zone Rating after recording positive marks in each category from 2007-15.
By moving Phillips, the rebuilding Reds will open up playing time for young middle infielders Jose Peraza and Dilson Herrera. Peraza fared well in a 256-plate appearance stint as a utilityman in 2016 (.324/.352/.411), but Herrera hasn't yet debuted with the Reds since they acquired him from the Mets for outfielder Jay Bruce last summer. The Reds aren't getting much in return for a longtime franchise cornerstone, though. Neither the 27-year-old McKiran nor Portuondo, 29, will land on the Reds' 40-man roster or receive invitations to big league camp, per Zach Buchanan of the Cincinnati Enquirer. Moreover, ESPN's Keith Law classifies the two as "non-prospects" (Twitter links).
Phillips' exit from Cincinnati brings about the end of a long and fruitful tenure that began in 2006. The Reds acquired Phillips from the Indians that year in exchange for a player to be named later (right-hander Jeff Stevens), which undoubtedly counts among the best trades in the history of the Cincy franchise. Phillips hit .279/.325/.429, swatted 191 home runs, stole 194 bases and racked up 31.7 fWAR over 6,899 trips to the plate with the Reds from 2006-16. He also never played in fewer than 121 games in any of his 11 seasons as a member of the club, and he exceeded the 140-game plateau 10 times – including in 2016. Along the way, Phillips helped the Reds to three playoff berths, the first of which came in 2010 and broke a 14-year drought.
The Reds have now gone three straight years without a postseason trip, and given that they're not close to contention, GM Dick Williams is taking the organization in a Phillips-less direction. Phillips' departure will make superstar first baseman Joey Votto the Reds' longest-tenured player.
FOX Sports' Ken Rosenthal first reported that a trade was close. He also reported that the Reds would eat most of Phillips' salary and get a minimal return. Zach Buchanan of the Cincinnati Enquirer reported on the concessions the Braves made to Phillips, and he was the first to identify the players the Reds received. Mark Sheldon of MLB.com first reported that the Reds would get two minor leaguers in return. ESPN's Buster Olney first reported that the trade was done. ESPN's Jim Bowden reported on the exact concessions the Braves had made to Phillips. FanRag's Jon Heyman first reported that the Reds would eat $13MM. Photo courtesy of USA Today Sports Images.