The Cardinals have locked up a new core piece, announcing on Thursday that they've signed right-hander Carlos Martinez to a five-year extension that includes a pair of club options for the 2022 and 2023 seasons.
Martinez, who is represented by Octagon, will reportedly be guaranteed $51MM with the new contract, which pays him $4.5MM in the upcoming season ($1MM of which is a bonus) and $11.5MM in each of the four subsequent seasons. The club options are said to be valued at $17MM and $18MM, and each comes with a $500K buyout. The deal also includes a trade bonus provision, under which Martinez would receive $500K if dealt over the next two years or $1MM if he's moved during the remainder of the deal.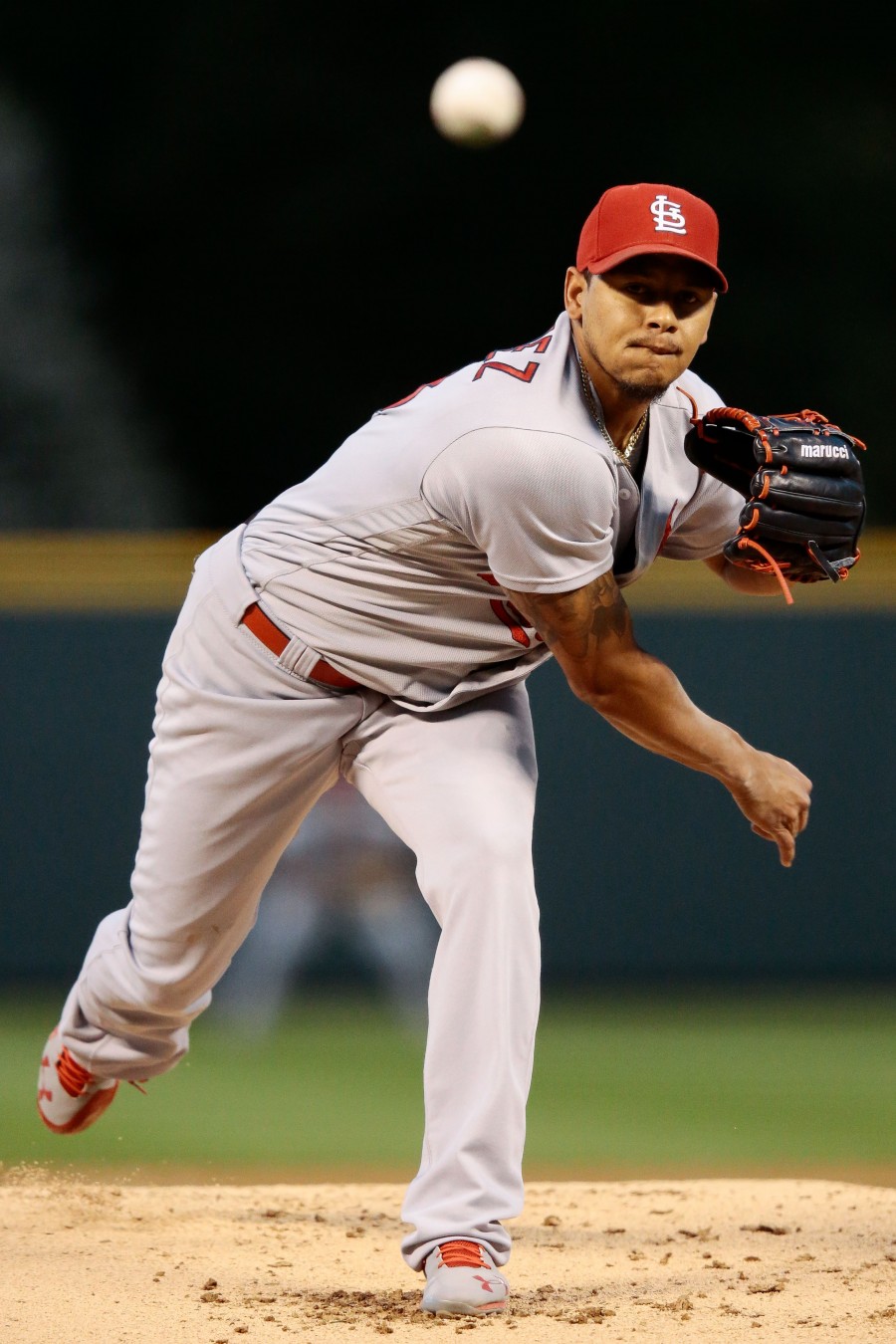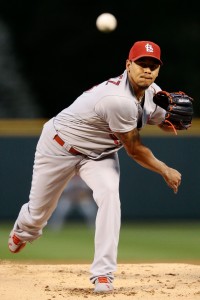 Martinez and the Cards have long been engaged on a long-term deal, and the two sides were successfully able to wrap up negotations before even getting to Spring Training. The new five-year pact was hammered out in lieu of a hearing over the 25-year-old's first-year arbitration salary. Martinez had filed for $4.25MM, while the team countered with a $3.9MM submission. (MLBTR contributor Matt Swartz, for what it's worth, wrote recently that he felt Martinez was worth a lot more in view of his arb comps.)
We recently assessed Martinez's extension candidacy, which in many ways lacked appropriate comparables to help guide a deal. As explained in that piece, a contract that landed somewhere between those reached by Corey Kluber ($38.5MM over five years, with two options) and Matt Harrison ($55MM over five years, with one option) seemed to make sense. Indeed, that's just what appears to be in the works. As Heyman notes, the deal constitutes a record for a first-time, arb-eligible pitcher.
With the move, the Cards now control Martinez through at least 2021 — his age-29 season. A power righty with two outstanding breaking balls and a useful changeup, Martinez carries an ace's arsenal. He hasn't quite reached that lofty status, but could well be on his way. Martinez owns a 3.02 ERA since the start of the 2015 season, so the results are already excellent. Though he hasn't yet sustained top-end strikeout numbers — he owns 8.5 K/9 and 10.4% swinging-strike rate for his career — Martinez arguably has the capacity to do so. He also boosted his groundball rate to a robust 56.4% in 2016 and has a track record of limiting hard contact and home runs. If Martinez can continue to improve his change, and further boost his performance against left-handed hitters, he has a chance to deliver enormous value over the life of the contract.
Durability, of course, is another key factor. Martinez did approach the 200-inning level last year, notching 195 1/3 frames after spinning 179 2/3 the season prior, but still needs to prove he can chew up innings year-in, year-out. He'll surely be given the opportunity now to work later into games and establish himself as a true workhorse. A related area to watch is health. Though Martinez's track record in that regard is a good one — he's been on the disabled list just once, for a shoulder strain in September 2015 — youngsters who throw so many hard pitches have been shown to have slightly elevated risk of requiring Tommy John surgery. (For more, check out the work of MLBTR contributor Bradley Woodrum; see here for an explanation; here for individual player results.)
Ken Rosenthal of FOX Sports first reported that the two sides were making progress in talks. Jon Heyman of FanRag Sports reported the financial terms that were expected to be finalized. MLB.com's Jenifer Langosch added that the deal included a pair of club options (via Twitter). Rick Hummel of the St. Louis Post Dispatch was the first to report that an agreement had been reached. Heyman later reportted (Twitter links) the financial breakdown of the deal.
Photo courtesy of USA Today Sports Images.