The baseball world is abuzz about the controversial recent comments of Yankees president Randy Levine, who criticized Dellin Betances' $5MM filing in his losing arbitration case this past week. After emerging victorious in arbitration, Levine described the filing as a "half-baked attempt" to "change a well-established market" for setup men, further noting that Betances was not a closer — the reliever type that typically commands big arbitration salaries — any more than Levine himself was an astronaut.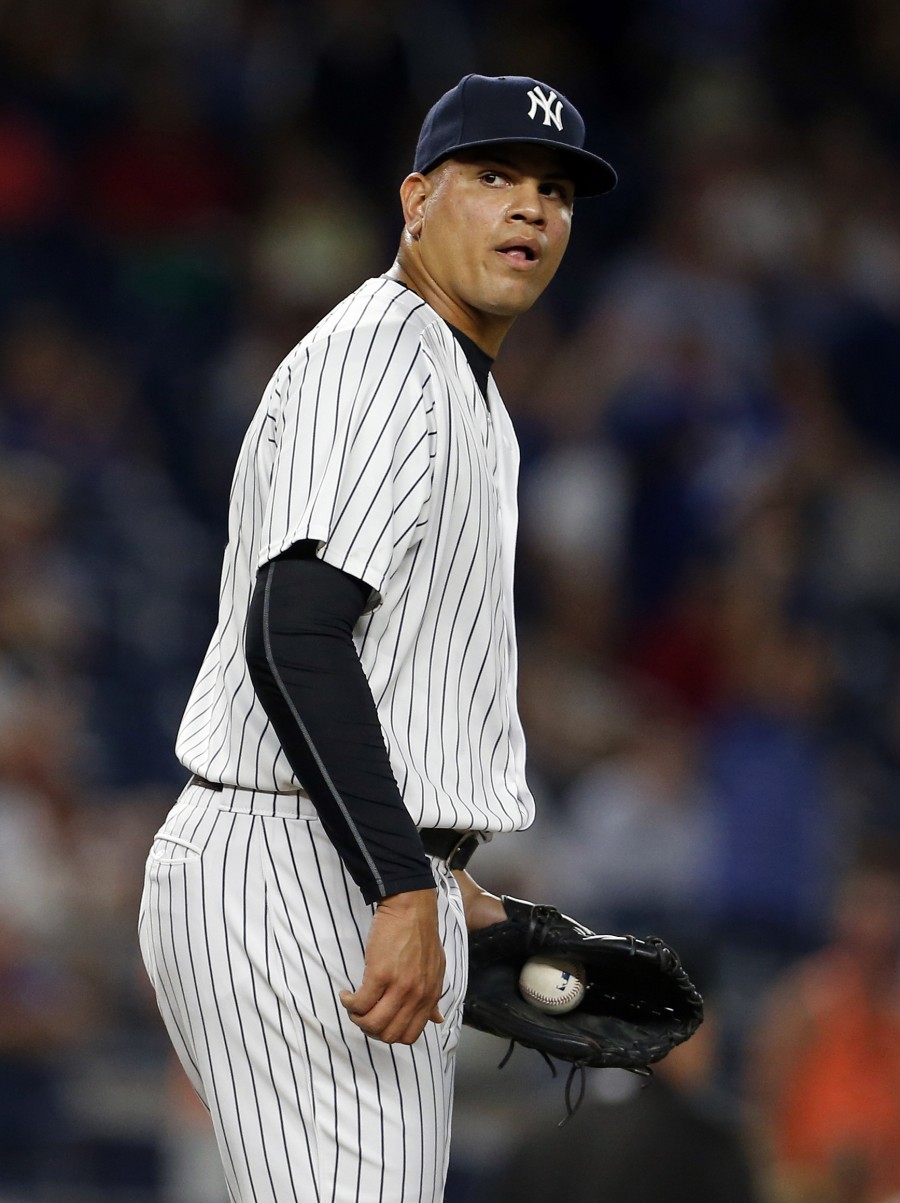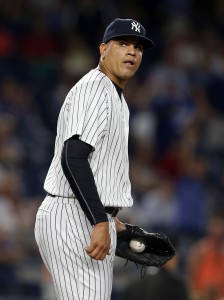 Levine's decision to call out Betances after defeating him in a case was questionable, but he was right that arbitration pays relievers based on their role rather than their value. Indeed, my arbitration model forecasted Betances would land at $3.4MM, only a few ticks higher than the Yankees' $3MM filing, and probably very close to where Betances could have bargained had he and the Yankees opted to negotiate a one-year deal to avoid arbitration.
Setting aside the decorum or business wisdom of the quote, the least accurate part of Levine's comment was his description of Betances' filing as an attempt to "change a well-established market." Arbitration is not a market, or at least it is not a market in the way that people generally mean when they talk about markets. There are no multitudes of buyers and sellers trying to exchange the services of relievers in arbitration. Free agency is a market. Arbitration is a manufactured system of loosely defined rules that players and owners have agreed upon as part of the Collective Bargaining Agreement.
The difference is more than semantic. On the free agent market, Betances would be priced like a closer, in the sense that he pitches as well as one. Left up to a free market for his services, Betances could be paid like a closer. This happened just a couple years ago when Andrew Miller, with one career save, received a four-year deal for $36MM from none other than the New York Yankees.
Arbitration, on the other hand, follows a system of rules. Relievers are paid in arbitration based on a series of imperfect retrospective metrics that do not quite estimate value of a performance, rather than a prospective set of metrics designed to estimate the value of a performance, as teams attempt to use in free agency. Each player and team bargain independently, with no other buyers or sellers allowed to enter negotiations like in a typical market.
The most compelling comparables for Betances are those who primarily held setup roles, rather than closer roles, in the bullpen. Limiting to relievers in the last five years who had fewer than 20 saves in their platform year, we only get four pitchers who earned more than $2MM, and all four earned between $2.5MM-2.9MM. Even within that group (Neftali Feliz, Kris Medlen, Mark Melancon, and Drew Storen), all four pitchers had either been closers for longer periods of time than Betances. Medlen had been a starter for a period of time as well.
Looking only at setup men who accumulated large numbers of holds, the comps get even bleaker for Betances. Only four pitchers have gone into arbitration with 70 career holds (Betances has 78 career) in the last five years, and all have received less than $2MM.
Where Betances does differentiate himself is the fact that he has 22 career saves—he does have some closing history—and that he has struck out a whopping 404 hitters in 254 2/3 innings with a career ERA of 2.16. No one discussed in the part-time closer group above or the group with a significant number of career holds could touch those statistics.
And while detailed sabermetric statistics are unlikely to be persuasive in arbitration, Betances' three All-Star berths were probably one of the better hopes for Betances and his representation. In fact, in recent years, only Craig Kimbrel entered his first year of arbitration with three career All-Star selections, and although he signed a multi-year deal, that only came after the Braves filed at $6.55MM, conceding quite a high value for a player recognized as Betances has been. Only two other players in the last five years even had two All-Star selections going into their first year of arbitration: Aroldis Chapman in 2014 and Andrew Bailey in 2012, who received $5MM and $3.9MM, respectively.
The catch is that Kimbrel had 139 career saves by the time he initially filed for arbitration, while Chapman had 77 and Bailey had 75. At just 22 career saves, Betances was bound to be paid mostly like a setup guy. My model estimates that had Betances' 28 holds in 2016 all been saves (giving him 40), he would have been estimated to receive $4.5MM instead. If we turn his 50 holds in his pre-platform seasons into saves, that projection shoots up to $6.3MM. But turn those 78 relief appearances back from saves to holds, and we are left with his $3.4MM projection. Levine is, in fact, not an astronaut, and despite Betances' performance being out of this world, he himself is neither an astronaut nor a closer.
So Betances does not in fact have the halo that typically accompanies a ninth-inning role. In the strictest sense of the word, he is not a closer. Okay … so he does not get coffee. Fine. But let's discuss how Betances compares to other great relievers and figure out where he stands when we divorce ourselves from the role-based approach to paying arbitration-eligible players.
If arbitration were to reward relievers based on their performance, rather than their context-based statistics, Betances would have entered arbitration in a much more favorable position. Betances has 404 career strikeouts, which is more than any relief pitcher ever to enter arbitration for the first time in the modern era. In the last five years, only Kimbrel himself has even come close with 381 strikeouts, followed by Kenley Jansen at 347. Jansen received a one-year deal for $4.3MM back in 2014.
Limiting to pitchers with 300 career strikeouts and career ERAs under 2.50 (Betances is at 2.16), the only pitchers that emerge are closers already discussed above: Kimbrel, Chapman, and Jansen. From this perspective, Betances filing at $5MM would seem reasonable. Another potential comparable in terms of skill set would be Trevor Rosenthal, who received $5.6MM a year ago from the Cardinals with a 2.66 career ERA and 303 career strikeouts.
Of course, if we know that arbitration is based on retrospective performance, it stands to reason that looking at pitchers based on context-free numbers was unlikely to be persuasive. After all, a lights-out minor league pitcher gets paid the league minimum for his first three-plus seasons. Context matters. What might have been more compelling to an arbitration panel is a statistic like WPA or "Win Percentage Added" as presented by FanGraphs. This statistic simply uses a rough estimate of what the probability a team would win when a pitcher enters an inning (based on inning, score, and base-out situation) and again after he leaves or the inning ends.
For example, when Betances entered with a one-run lead in the bottom of the ninth inning on August 31 against the Royals, the Yankees had a 79% chance of winning. After he saved that game, that 79% chance reached 100%, which gave him 0.21 WPA that day. But when Betances came in with a one-run lead and a runner on first in the seventh inning of an April 12 hold opportunity against the Blue Jays, and struck out Jose Bautista before retiring the side in the eighth en route to a one-run victory, Betances got a nearly identical 0.20 WPA combined for the seventh and eighth innings, because of his large effect on the Yankees' probability of winning that game as well.
String together Betances' entire career thus far, and he has 9.30 WPA. That would stand right next to Kimbrel himself, who had 9.29 WPA through 2013 when he first entered arbitration. It would top Jansen, who stood at 7.46 WPA upon reaching arbitration, and well ahead of Chapman, Rosenthal, and Bailey, who had 5.77, 5.72, and 5.05 WPA, respectively at those points in their careers.
I doubt that would have made a strong enough case given the historical importance of saves and holds (in that order), but it might have helped a panel see an alternative way of valuing what Betances has added to the Yankees' win totals, without resorting to the same old stat columns.
In the narrow sense, Levine is right that Betances has not been a closer. That is almost entirely why the Yankees won this case, because everything else would have shined a brighter light on Betances' performance.
Photo courtesy of USA Today Sports Images.