The Royals have added a veteran arm to their rotation, announcing on Wednesday that they've signed right-hander Jason Hammel to a two-year deal with a mutual option for the 2019 season.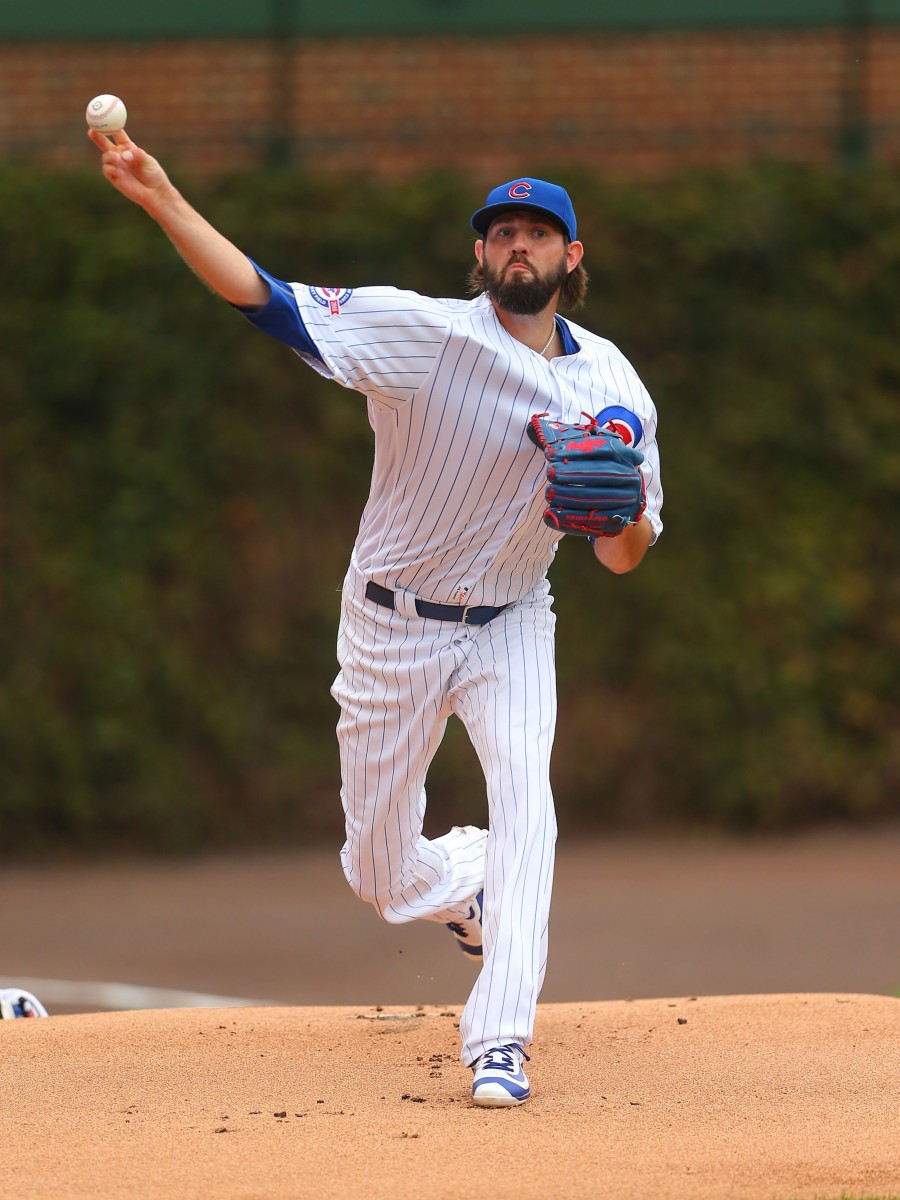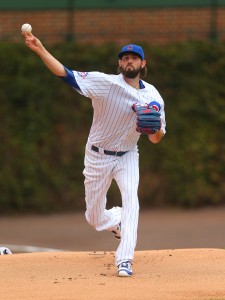 The 34-year-old ACES client will reportedly receive a $16MM guarantee that includes a $5MM salary in 2017, a $9MM salary in 2018 and a $2MM buyout on his option. He can also earn an additional $250K per season for reaching 200 innings pitched.
[Related: Updated Kansas City Royals Depth Chart]
Hammel's long offseason began when the Cubs allowed him to decide whether he wanted them to exercise his $12MM 2017 option or give him a $2MM buyout. The Cubs ultimately declined the option, already an unusual decision on a reportedly healthy pitcher coming off a solid 3.83 ERA, 7.8 K/9 and 2.9 BB/9 season as a back-end starter, and Hammel hit the open market, only to linger there for almost four months. That long period on the market included a change of agencies, from Octagon to ACES.
The $16MM guarantee Hammel will receive over two years has to qualify as a disappointing outcome for him, at least relative to his likely expectations earlier in the offseason. While this offseason was a slow one for starting pitchers in general, Hammel compares favorably to several starters who received similar or greater amounts, either in total contract value or average annual value, including Charlie Morton (two years, $14MM), Bartolo Colon (one year, $12.5MM) and former Royal Edinson Volquez (two years, $22MM).
A fit with the Royals seemingly emerged following the tragic death of Yordano Ventura in a car wreck in the Dominican two weeks ago. Hammel represented the top available starting pitcher on the free agent market at that point. Now he'll enter a Kansas City rotation picture that will also feature Danny Duffy, Ian Kennedy, Nate Karns, Jason Vargas and Chris Young.
With the exception of an ugly 2013 season in Baltimore, Hammel has generally posted consistently solid results since leaving Colorado in prior to the 2012 campaign — he's eaten 771 innings in that time, with a slightly-above-average 3.88 ERA to go with 8.0 K/9 and 2.6 BB/9. Those peripheral numbers slipped a bit last season with Chicago, to 7.9 K/9 and 2.9 BB/9, but he was still generally effective, with a 3.83 ERA. He relies heavily on his very good slider, a pitch he threw more frequently (35.1%) than any other qualified starter last season except Michael Pineda, Chris Archer and Ervin Santana.
Hammel turned 34 in September, so his new deal will cover his age-34 and age-35 seasons, with the mutual option covering his age-36 campaign. A large number of Royals (including Eric Hosmer, Lorenzo Cain, Mike Moustakas, Alcides Escobar and Vargas) are eligible for free agency next winter, so Hammel's addition will help the club bridge the gap between next season and the immediate future beyond it. As Rustin Dodd of the Kansas City Star tweets, the Royals' late deals with Hammel and Brandon Moss have sent their payroll north somewhat, although those increases have been offset in part by the departures of Wade Davis and Jarrod Dyson, as well as Duffy's extension, which reduced the 2017 salary he would have received through the arbitration process.
Ken Rosenthal of FOX Sports first reported the agreement (Twitter link). Hammel will receive $16MM guaranteed, Jeff Passan of Yahoo! Sports tweeted the terms, and Rustin Dodd of the Kansas City Star reported the year-to-year breakdown (via Twitter). MLB.com's Jeffrey Flanagan reported the deal's incentives (via Twitter).
Photo courtesy of USA Today Sports Images.