MLBTR is rebooting its "make or break year" series, in which we analyze players who enter the season with up-and-down track records but also an opportunity to stake a claim to significant future earnings.

Relative to expectations, few major leaguers are coming off poorer seasons than Diamondbacks right-hander Shelby Miller, whose first year in Arizona couldn't have gone much worse. Miller had been a quality starter with the Cardinals and Braves over the three prior seasons, but the Diamondbacks' decision to send a haul to Atlanta for him in December 2015 was universally panned from the get-go.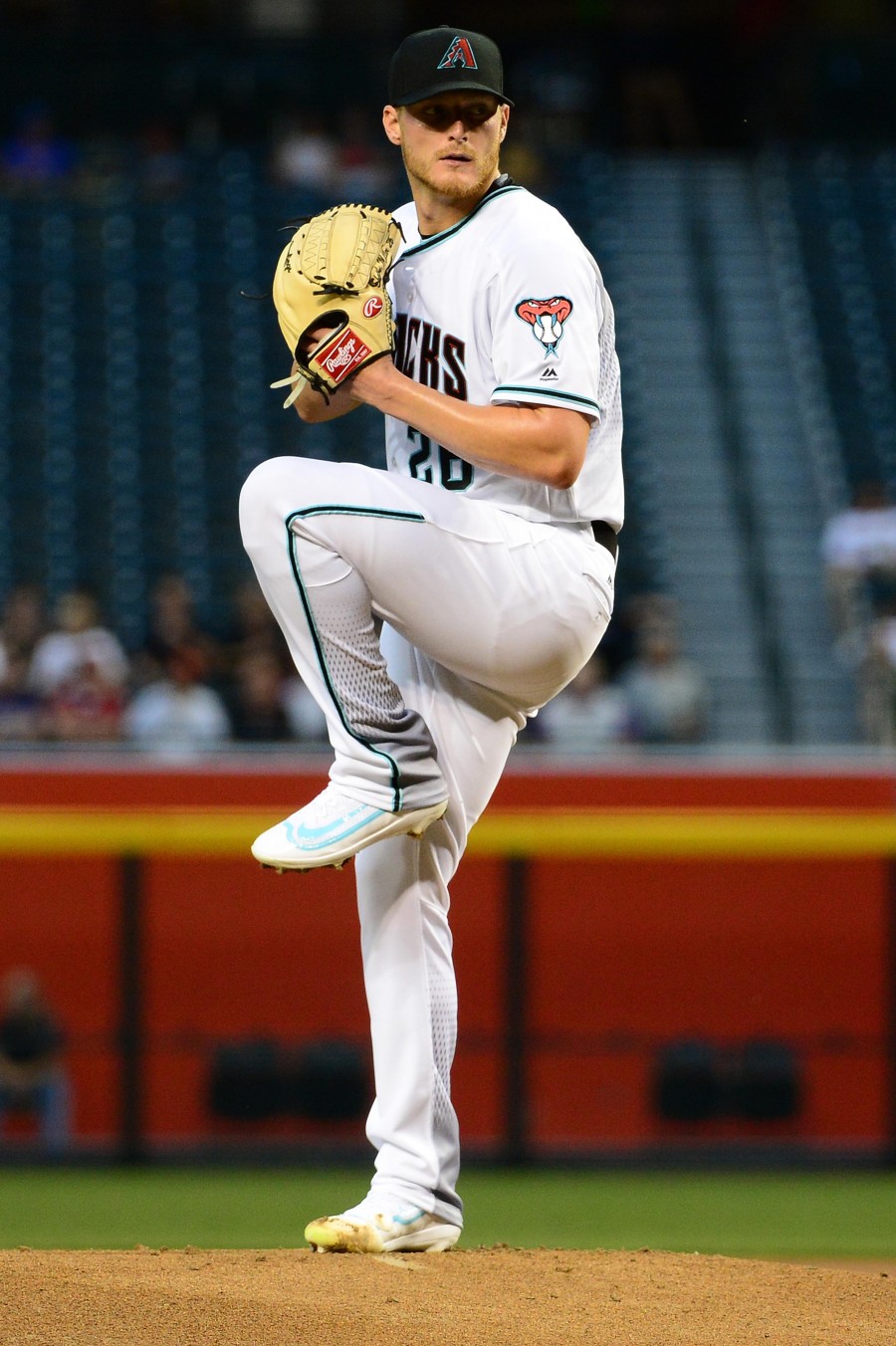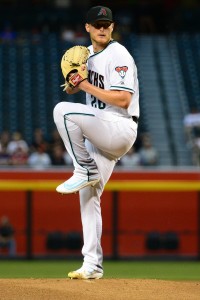 Clearly regarding Miller as an ace, the D-backs' front office parted with two well-regarded prospects, shortstop Dansby Swanson (the No. 1 pick in the 2015 draft) and righty Aaron Blair, as well as highly valuable center fielder Ender Inciarte to land him. That choice ultimately helped cost Diamondbacks general manager Dave Stewart and senior vice president of baseball operations De Jon Watson their jobs this past offseason, which came on the heels of dreadful performances from Miller and the 69-win team the executives helped build.
In a year that included a stint on the disabled list, a midsummer demotion to Triple-A and nearly another trade, Miller posted career worsts in ERA (6.15), K/9 (6.24), BB/9 (3.74) and swinging-strike percentage (7.0) across 101 innings. On Atlanta's end, Blair endured an even worse 70 frames in his first taste of big league action, but Swanson impressed in his 145-plate appearance debut and figures to serve as their long-term answer at short. The defensively adept Inciarte, meanwhile, played well enough to land a lucrative contract extension.
While the trade is never going to turn into a positive for the Arizona organization, it's possible Miller will revert to being a valuable contributor. He's still only 26, after all, and not far removed from the aforementioned 2013-15 stretch that saw him register a terrific 3.27 ERA over 561 2/3 innings, albeit with so-so strikeout and walk rates (7.48 and 3.25 per nine) and a below-average ground-ball percentage (42.3). He'll also have help from behind the plate, with new GM Mike Hazen having ditched a poor pitch-framing catcher (Welington Castillo) in favor of a good one (Jeff Mathis) during the offseason. Moreover, Hazen added ex-major league hurlers Dan Haren and Burke Badenhop (a former MLBTR contributor) to the front office, and those two will attempt to aid Miller and the team's other pitchers in their new roles.
Miller revealed last month that attempting to live up to the trade hindered him last season, and he told FOX Sports' Ken Rosenthal that he's trying to "almost go back to being a Little Leaguer and have fun." It's only spring, granted, but it appears that approach is working. In his most recent outing on Thursday, Miller hit 99 mph on the radar gun and shut down the Cubs over three innings of one-hit ball, per Nick Piecoro of the Arizona Republic.
Diamondbacks pitching coach Mike Butcher then raved about Miller to Piecoro on Sunday, saying (via Twitter): "Mentally, he's in a great place. He's where he needs to be. He just looks really, really good right now. And he's confident. He's on a mission, man."
Whether Miller's encouraging spring carries over into the regular season will obviously affect his earning power for years to come. Thanks to his minor league demotion last season, Miller didn't accrue a year of big league service time, meaning he could be under Arizona's control through the 2019 campaign. Miller will earn $4.7MM this year after the Diamondbacks defeated him in arbitration during the offseason, and he'll be a prime non-tender candidate next winter if he fails to rebound in 2017. On the other hand, flashing something resembling the form he showed prior to 2016 would net Miller a raise in arbitration or even a contract extension. It's fair to say, then, that Miller's in for a make-or-break year.
Photo courtesy of USA Today Sports Images.