In early April of 2013, the Rangers struck what was then described by GM Jon Daniels as "an unusual deal" with shortstop Elvis Andrus. Daniels was likely referring to the complicated structure, which included two opt-out opportunities (following the 2018 and 2019 campaigns), but it has proven unusual in other ways.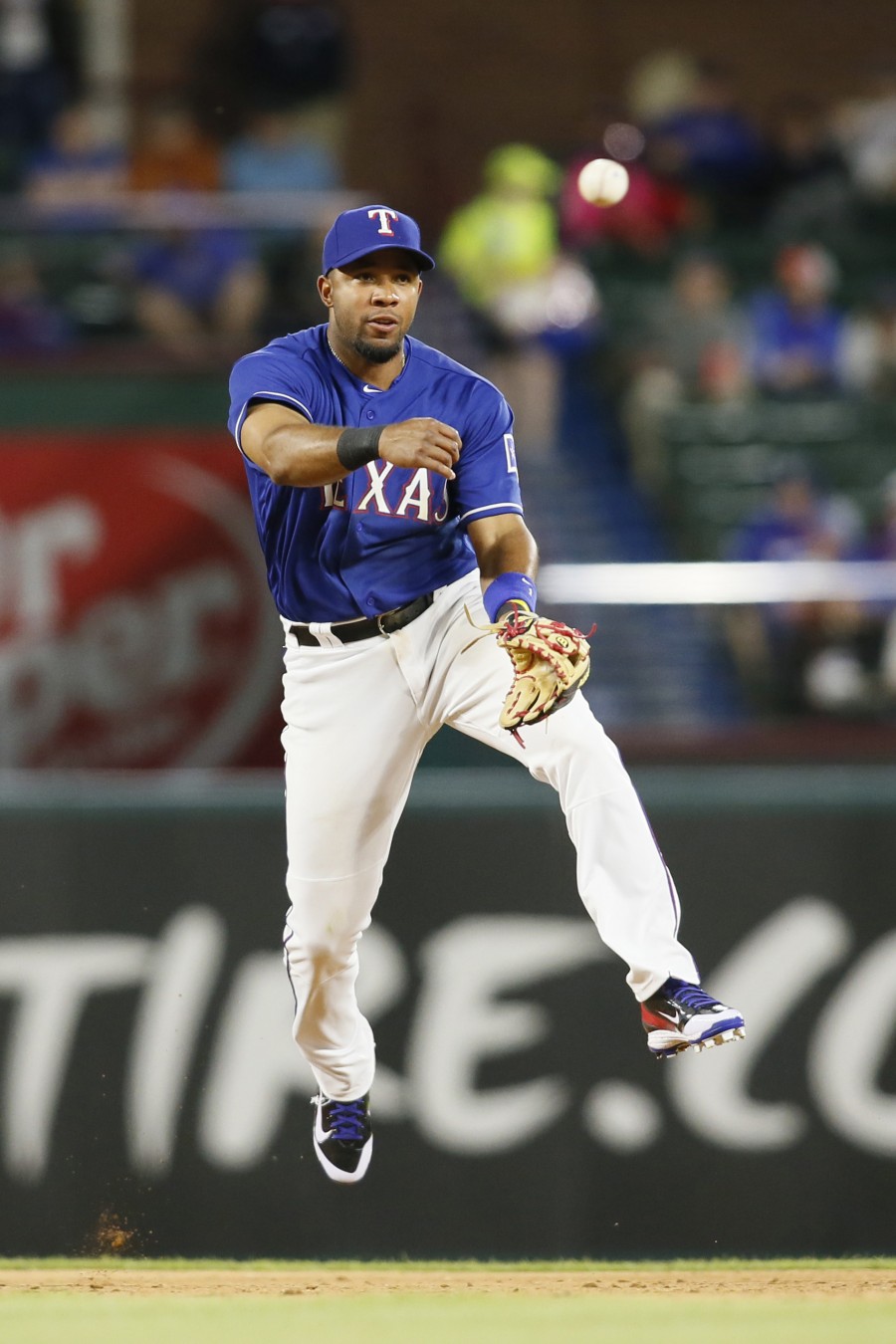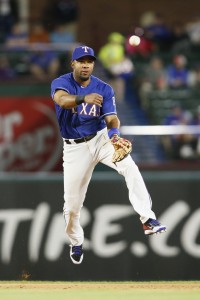 Opt-out provisions are now fairly common, particularly in large free-agent deals and extensions reached with players who already have significant service time. But contracts of the size of the Andrus deal — which guaranteed him $120MM over eight years (beginning in 2015) — are a rarity for players of that general service time. Andrus, who had already agreed to one prior extension, had just begun his 4+ service-class year. Since his deal was made, just two players with at least three but less than five years of service — i.e., experienced players who aren't entering a contract year — have cleared $100MM in guaranteed money. Those other deals went to franchise faces Giancarlo Stanton and Freddie Freeman.
Indeed, Andrus looks like something of an outlier when you expand the terms further to include 2+ players and look a bit further back. In addition to the three players noted above, here's the list of players who scored nine-figure guarantees when they had more than two but less than five years of service (within the time period covered by MLBTR's Extension Tracker):
Needless to say, these were all players who were (or, at least, were viewed by their organizations as) franchise-level talents. Andrus was certainly on the young side for this group; he was then entering his age-24 campaign. Only Trout and Freeman were younger, the latter only marginally so. And its fair to note that Andrus landed clearly on the low side of the total guarantees included in this somewhat arbitrary list.
Still, it was then and remains surprising to see Andrus in such company. Also, the opt-out opportunities weren't present in those other contracts, which reduced the team's upside. He had yet to post even a league-average batting line (and wouldn't crack that barrier until 2016). And though he did rate as a high-quality fielder and outstanding baserunner, he graded out more as a quality first-division regular than a superstar. Fangraphs and Baseball-Reference each valued his 2011 season as his best, with the former crediting him with 4.0 WAR and the latter pegging the overall value at 4.2 WAR.
The first two years after the agreement weren't kind to the team. Between 2014 and 2015, Andrus slashed just .261/.312/.345. While he swiped 52 bags, he was gunned down on 24 attempts. And his fielding grades took a precipitous tumble. Entering the 2016 season, Texas was still on the hook for $103MM over the following seven years. And it seemed rather unlikely that Andrus would bail on the contract's back end.
Things did change for the better last year, however. Though Andrus didn't recover his standing as a baserunner and gloveman, he did finally break through somewhat at the plate. Over 568 plate appearances, he slashed .302/.362/.439 — representing career-best marks in all three categories and working out to a 112 wRC+. There were some underlying changes at work, many of which represented carryovers from a shift that began the season prior. It was in 2015 that Andrus began to take a more aggressive approach, increasing his swing rate, producing a big drop in his groundball-to-flyball ratio and increasing the number of balls he pulled while largely maintaining his typically excellent contact skills.
Of course, Andrus wasn't all that good with the bat in 2015. The biggest difference between that season and his strong 2016? Yep, a fifty point jump in BABIP (from .283 to .333). It's an open question whether 2015 was weighed down by bad luck or whether 2016 was boosted by good fortune — perhaps the answer lies somewhere in the middle — but the Rangers will surely hope it's the former. Andrus has hit well in the early going in 2017, despite carrying a .278 BABIP, though it's far too soon to know whether that will continue.
As things stand, Andrus will open the current season with a six-year, $88MM deal that still includes the two opt-out chances. (Andrus can opt out of four years and $58MM or three years and $43MM.) It's questionable whether he'd have received anything like that on the open market this past winter, though perhaps that depends in part upon how organizations view his current tools and how they value his 2016 season — which B-Ref values at a robust 3.7 WAR, but Fangraphs pegs at only 2.1 WAR.
It seems rather unlikely that the Rangers will get the kind of value they hoped for when they paid Andrus like a premier player. Indeed, they arguably didn't even receive a fair ROI for the $15MM salaries Andrus took down in each of the past two seasons. But it's still possible the deal could work out reasonably well over the long run, or even that he'll find cause to opt out; after all, with two productive years, Andrus could conceivably expect to find yet more money on the open market in advance of his age-30 season.
Photo courtesy of USA Today Sports Images.