As with several other players profiled in this series, Logan Morrison of the Rays is worth watching both as a pending free agent and as a potential trade piece. While Tampa Bay is currently one game over .500, a dip in the standings could leave Morrison and others on the block.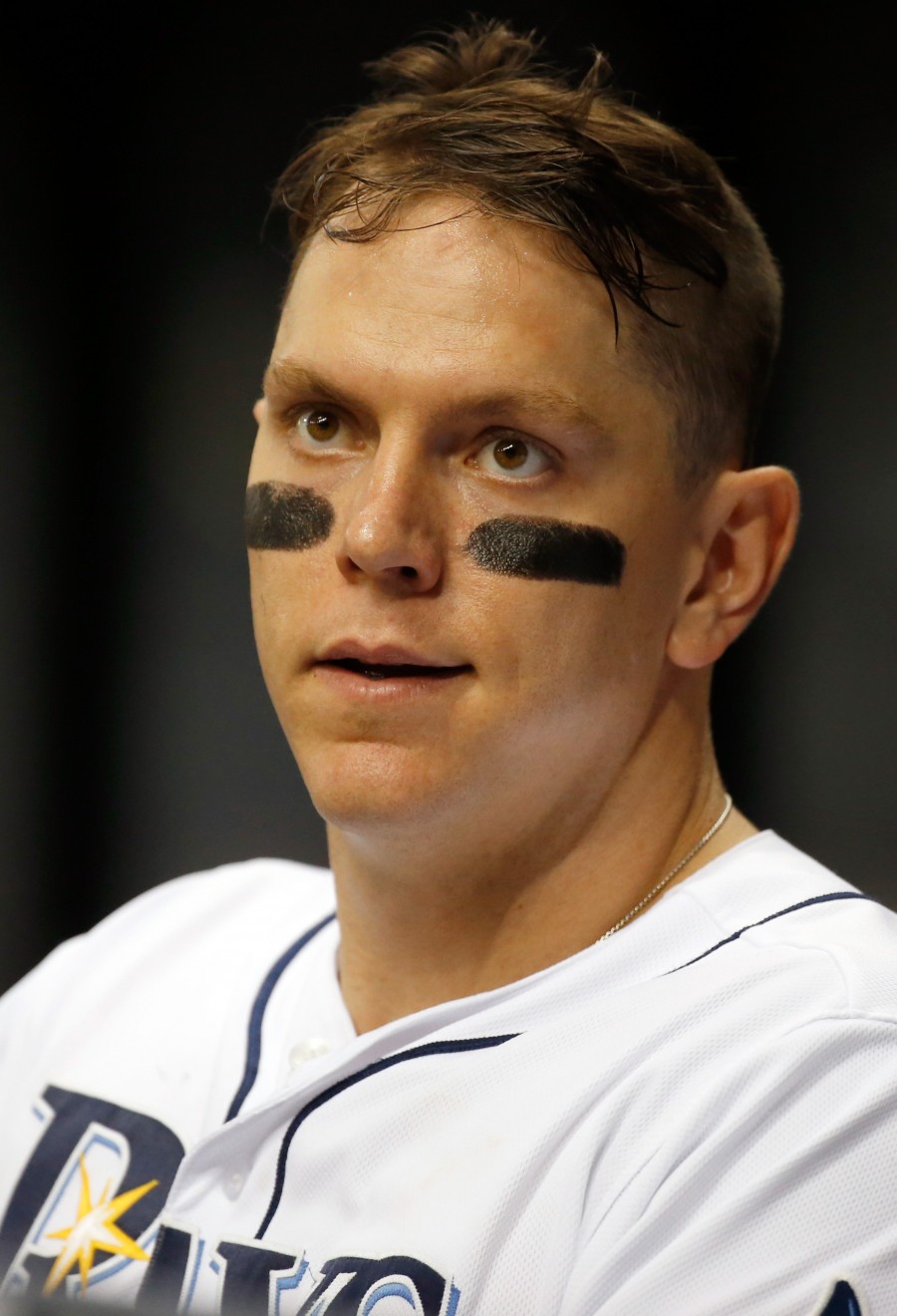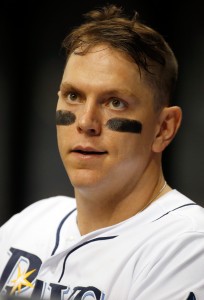 Regardless of his trade availability, LoMo is an interesting player to watch from a hot stove perspective. While Yonder Alonso has garnered more attention — we profiled him recently right here — Morrison has been quite impressive in his own right.
On the heels of a middling 2016 season for both team and player, the Rays gave Morrison $2.5MM on a one-year deal over the winter. That decision has been rewarded quite handsomely through two months of the season.
Morrison, 29, has already matched his home run tally (14) from a season ago in just over half the plate appearances. Through 206 trips to the dish, he's slashing .241/.345/.534 — despite carrying only a .243 batting average on balls in play.
There's more to like here than just the pop, though Morrison's .293 isolated slugging mark is plenty impressive. While continuing to swing and miss more frequently than he had before arriving in Tampa Bay (23.3% on the season), that aggression has obviously paid off in the results. Importantly, too, Morrison is drawing walks at an impressive 13.6% clip.
If he can maintain that boost in the walk department while his BABIP creeps back toward the mean, Morrison might keep up his overall productivity with the bat even if he doesn't maintain his current home run pace. His 23.7% HR/FB rate is nearly double his career average, and seems likely to regress somewhat. That said, there are signs that the jump in power may be real in its own right. Morrison is hitting fly balls much more frequently than ever before (45.7%), carries a hefty average launch angle (17.28 degrees), and has shown huge strides in his hard-hit rate (42.6%).
So, it seems that Morrison may be taking part in the flyball revolution that is spreading around the game. It'll be interesting, though, to see what that means for his market — in trade this summer, potentially, and in free agency over the winter.
There are, after all, plenty of other defensively limited sluggers who are making similar strides. And the 2017-18 free agent market seems increasingly like to be chock full of power bats. In addition to Alonso, left-handed-hitting first basemen that will be available include Eric Hosmer, Lucas Duda, Mitch Moreland, Adam Lind, and the switch-hitting Carlos Santana. They'll also be competing with righty corner infielders such as Todd Frazier, Mike Napoli, Mark Reynolds, and Chris Carter — not to mention outfield/DH candidates like J.D. Martinez, Carlos Gonzalez, Jay Bruce, Matt Holliday, and possibly Justin Upton.
That's quite a lot of thump. As was the case last year, the sheer volume of power bats could work to the disadvantage of all — and, perhaps, to the benefit of those teams that play the market well. Beyond that, there's still quite a lot left for Morrison to show over the rest of the year. He has been quite good against lefties this year, but has struggled historically. And though he's drawing average reviews for his glovework in 2017, his deeper history suggests he's a slightly below-average fielder. And most generally, while Morrison has had productive seasons in the past, he has also had his share of duds and has never maintained this kind of output for an entire campaign. At this stage, though, the arrow is pointed up.
Photo courtesy of USA Today Sports Images.