Howie Kendrick's strong start to his Phillies tenure was cut short by an oblique strain, so the veteran will be playing in his just 11th game of the 2017 campaign when the Phils activate him from the disabled list tomorrow as expected.  His return should provide some on-field help to a Phillies team that now owns the worst record in baseball (17-31 after today's loss), though Kendrick's greatest value to the team may come as a trade chip before the July 31 deadline.
Of course, any interested teams will need to assure themselves that Kendrick (who turns 34 in July) is healthy before entering into trade talks.  Kendrick's .333/.395/.487 start to the year can almost surely be chalked up to the small sample size of 43 plate appearances, though Kendrick will naturally need to produce at the plate to show teams that he still swings a dangerous bat, particularly after his disappointing 2016 season.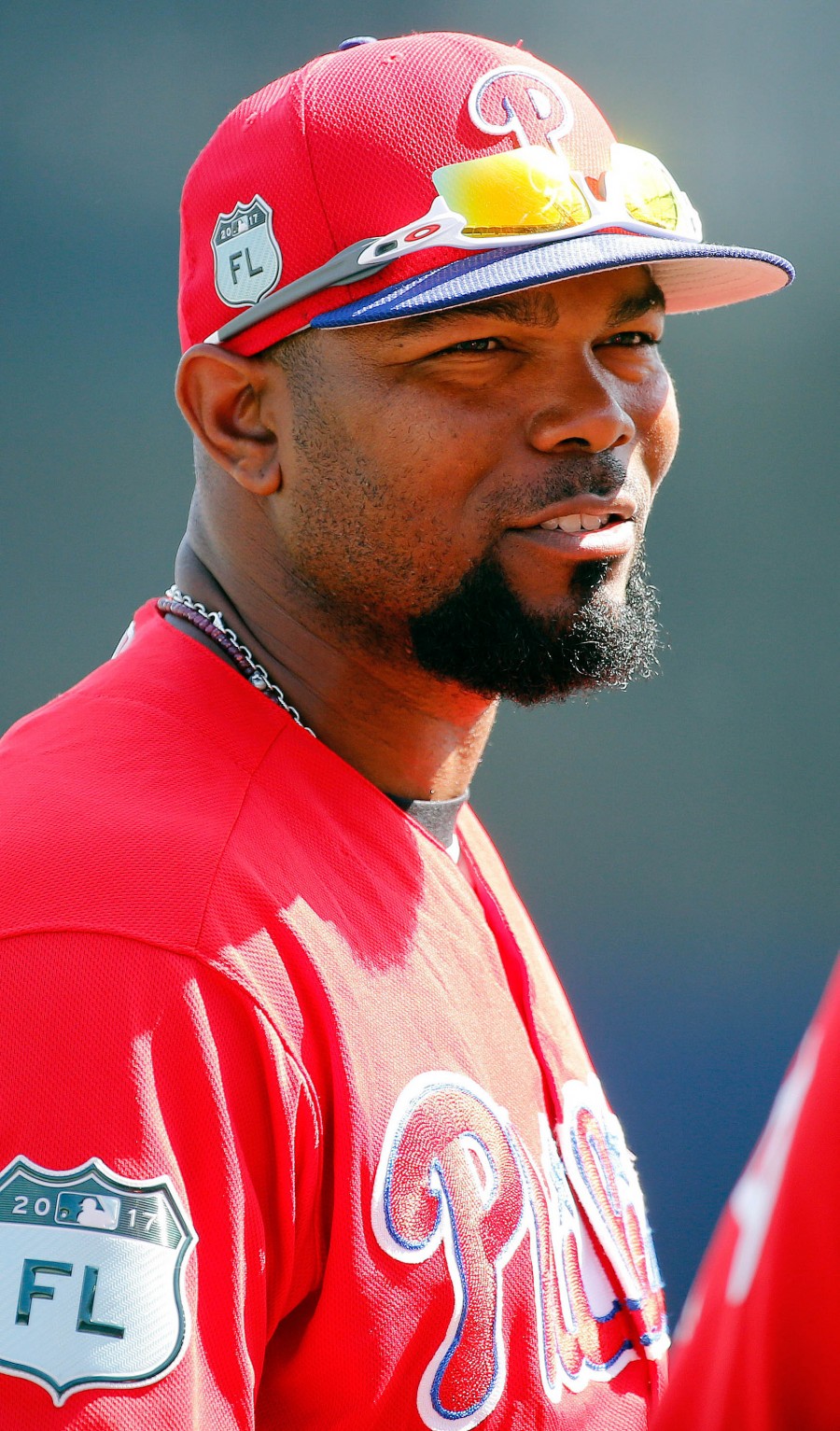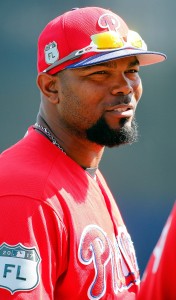 Over 543 PA with the Dodgers last season, Kendrick hit .255/.326/.366, with his average and slugging percentage counting as new career lows.  A lack of batted-ball luck played a part, as Kendrick only managed a slightly above-average .301 BABIP last season, well below his .338 career mark.  The rest of his advanced metrics, however, were largely in line with his career norms, so it could be that Kendrick simply had a bit of an off-year.  In fact, on the positive side, Kendrick's 9.2% walk rate was a new career high, and he was maintaining that same patience early in 2017 (with the small sample size caveat).
Beyond what Kendrick can bring to a lineup, the veteran's ability to play multiple positions will also draw him some attention at the deadline.  After years as an everyday second baseman and occasional outfielder, Kendrick made 79 starts for the Dodgers in left field last year, 23 starts at second, 14 starts at third base and seven starts at first base.  While he is likely somewhat of a defensive liability as a regular second baseman at this point in his career, Kendrick did a solid job in left last year and can likely at least hold his own at third or first in limited action.
Though Kendrick will get his fair share of playing time by moving around the diamond, the Phillies since they have a young player at all of his positions.  Aaron Altherr has blossomed since taking over as the regular left fielder in Kendrick's absence, and Tommy Joseph, Cesar Hernandez, and Maikel Franco are all still potential infield building blocks (though Franco is off to a rough start).  Altherr could be shifted over to right to supplant Michael Saunders, though one figures prospect Roman Quinn will also eventually figure into the outfield mix.
Using the top 30 trade deadline power rankings from MLBTR's Jeff Todd as reference, it's a pretty pitching-heavy list of trade candidates likely to be available this July.  Of the position players that could be on the market, few have Kendrick's defensive versatility, or reasonable price tag both in prospect cost and salary owed (roughly $6.7MM between now and season's end).
It is quite possible Philadelphia could even eat some of that remaining salary since the team will be motivated to get something back at midseason.  As recently noted by Matt Gelb of the Philadelphia Inquirer, Pat Neshek is the only one of the veterans acquired by the Phillies last winter who has performed well this year; Kendrick has been on the DL, Clay Buchholz is out for the season, and Saunders and Joaquin Benoit have struggled.  Beyond that group, Jeremy Hellickson (who accepted a qualifying offer to remain with the Phillies) has also not pitched well, leaving the Phillies with a pretty bare cupboard of trade chips unless someone besides Neshek starts producing.  Kendrick, in a way, has done less damage to his trade value simply by missing time with a not-too-serious injury than Hellickson, Saunders and Benoit have by playing poorly.
The Phillies didn't give up too much to acquire Kendrick from L.A. (Darin Ruf and Darnell Sweeney, neither of whom is still in the Dodgers organization), but they will likely be motivated sellers in order to get some return from their veteran investments.  Kendrick keeping up the .883 OPS would be great for all parties, though simply a return to "the old Howie Kendrick" would be good enough to make him a sought-after trade piece for teams in need of position depth.
Photo courtesy of Kim Klement/USA Today Sports Images