"Knocking Down the Door" is a regular feature that identifies minor leaguers who are making a case for a big league promotion.

Brent Honeywell, SP, Tampa Bay Rays (Triple-A Durham) | Rays Depth Chart
While the Rays were busy adding first baseman Lucas Duda and a trio of relief pitchers prior to the non-waiver trade deadline, they didn't make the splash that they were probably capable of making based on the depth and quality of their prospect talent. The team's likely unwillingness to include the 22-year-old Honeywell in a deal is probably among the top reasons.
Not only is Honeywell one of the top pitching prospects in baseball, there's also a chance that he can help the Rays down the stretch in the same way that rookie David Price did in 2008 when he pitched 14 innings in September and another 5 2/3 frames in the playoffs for the AL Champs. Since being named the Futures Game MVP, the right-hander has continued to look more and more comfortable in Triple-A, allowing only three runs and 12 hits over his past 16 innings while striking out 22.
—
Tony Kemp, OF/2B, Houston Astros (Triple-A Fresno) | Astros Depth Chart
The window could close quickly depending on how quickly George Springer returns from the disabled list, but the recent trade of Nori Aoki could allow the Astros to give Kemp a rare chance for semi-regular playing time in the big leagues.
Kemp is doing his best Jose Altuve impersonation down in Triple-A, and it's not just because he's a 5'6″ second baseman. The 25-year-old is slashing .324/.376/.465 with 19 stolen bases, 31 walks and 32 strikeouts in 90 games. His ability to play left field—he started 24 games there for the Astros in 2016—and left-handed bat should give him plenty of value on the Astros' roster down the road, even if he's destined to be a bench player. But it's probably a good time to find out if he can be more than that.
—
Reynaldo Lopez, SP, Chicago White Sox (Triple-A Charlotte) | White Sox Depth Chart
Somewhat surprisingly, the White Sox did not trade free agents-to-be Miguel Gonzalez and Derek Holland prior to the deadline, which would've cleared a path to the big league rotation for Lopez — one of several elite prospects that the team has acquired since the offseason.
The 23-year-old Lopez, who came to the ChiSox in the Adam Eaton trade, could be forcing the team's hand anyhow, though. In his past six starts, he has a 1.97 ERA with 26 hits allowed, eight walks and 49 strikeouts over 36 2/3 innings. He hasn't allowed more than two runs over that span and has three 10+ strikeout games. It will be a surprise if he makes more than two more starts in Triple-A.
—
Ryan McMahon, INF, Colorado Rockies (Triple-A Albuquerque) | Rockies Depth Chart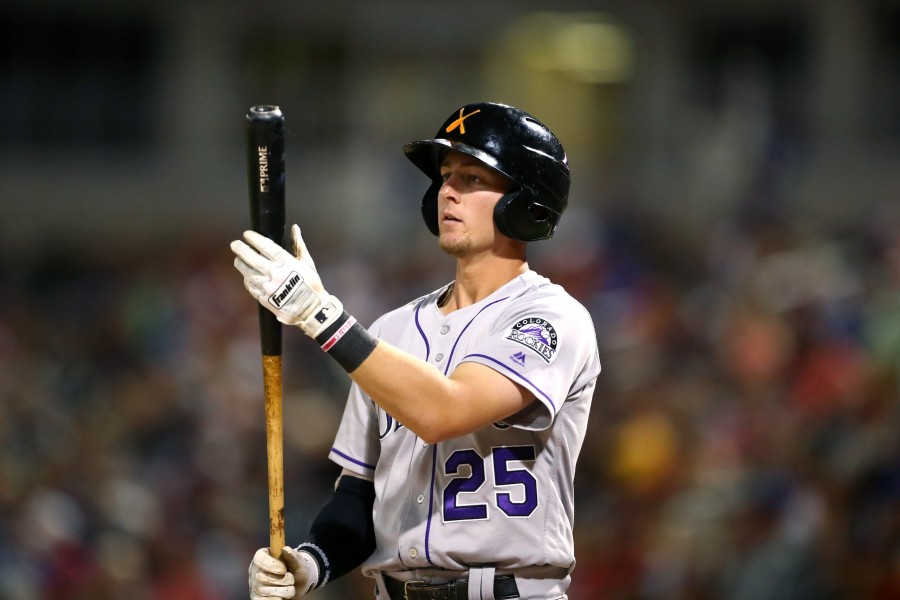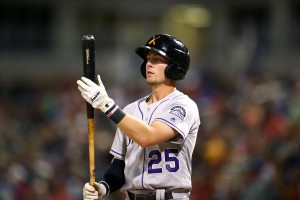 Mark Reynolds has been productive enough in 2017 that a less-than-stellar month of July (.229/.319/.410) won't cause him to lose his starting job, especially to a rookie with zero Major League at-bats. But it's getting to the point in the season where it makes sense for the Rockies to at least give the 22-year-old McMahon, the No. 1 ranked player in Roster Resource's MiLB Power Rankings, some occasional starts at first base while utilizing him occasionally at other spots on the diamond.
McMahon, who has played a good amount of games at first base, second base and third base this season, is 19 for his last 34 to push his Triple-A batting average to .396 (86-for-217). Overall, he's slashing .364/.406/.598 between Double-A and Triple-A with 36 doubles and 17 homers. It's safe to say that he has very little left to prove in the minors.
—
Dominic Smith, 1B, New York Mets (Triple-A Las Vegas) | Mets Depth Chart
Despite hitting only 10 homers in the low minors over his first three professional seasons, Smith was a highly-touted prospect who many experts believed would develop power at some point. They were right. And it didn't really take that long. Since reaching the upper minors as a 20-year-old in 2016, the left-handed hitting first baseman has 30 homers and 62 doubles while hitting over .300 and maintaining a disciplined approach at the plate.
Even after trading Duda, the Mets are holding off on calling up the 22-year-old Smith for some reason. That's difficult to do after he slashed .385/.437/.725 in July, but this is the organization that called up Amed Rosario, arguably, two months after he was making it clear that he was ready for the Major Leagues. GM Sandy Alderson has suggested that they won't wait much longer on Smith, though. He should settle in as the team's first baseman before the end of the month.
Photos courtesy of USA Today Sports Images.