6:40pm: Indeed, Angels GM Billy Eppler forthrightly acknowledges that the team sought the spending capacity "with an eye toward" pursuit of Ohtani, as Fletcher tweets. That the market now also features some notable potential consolation prizes in the form of younger international talent surely made it easier for the Halos to justify the gambit.
2:26pm: Jeff Fletcher of the Orange County Register reports that the Angels do indeed plan to use the extra funds in order to enhance their pitch to Ohtani. Further, he tweets that Johnson is technically only owed $4.5MM through the end of his contract, not $5MM, due to a $500K signing bonus that has already been paid out.
1:53pm: Jonathan Mayo of MLB.com reports (via Twitter) that the Angels will receive all of the Braves' remaining pool space: a total of $1.21MM. While the CBA mandates that pool money must be traded in blocks of $250K, it also outlines an exception in the event that the club's remaining pool space is less than $250K (which would apply to the $210K that remained after the first million).
As Mayo notes, this now gives the Angels a total of $1.315MM that they can offer Ohtani (or another international free agent, such as former Braves prospect Kevin Maitan).
1:13pm: The Braves announced today that they've traded right-hander Jim Johnson to the Angels in exchange for minor league lefty Justin Kelly. The Angels also pick up a yet-undetermined amount of international bonus money in the deal, per each club's announcement.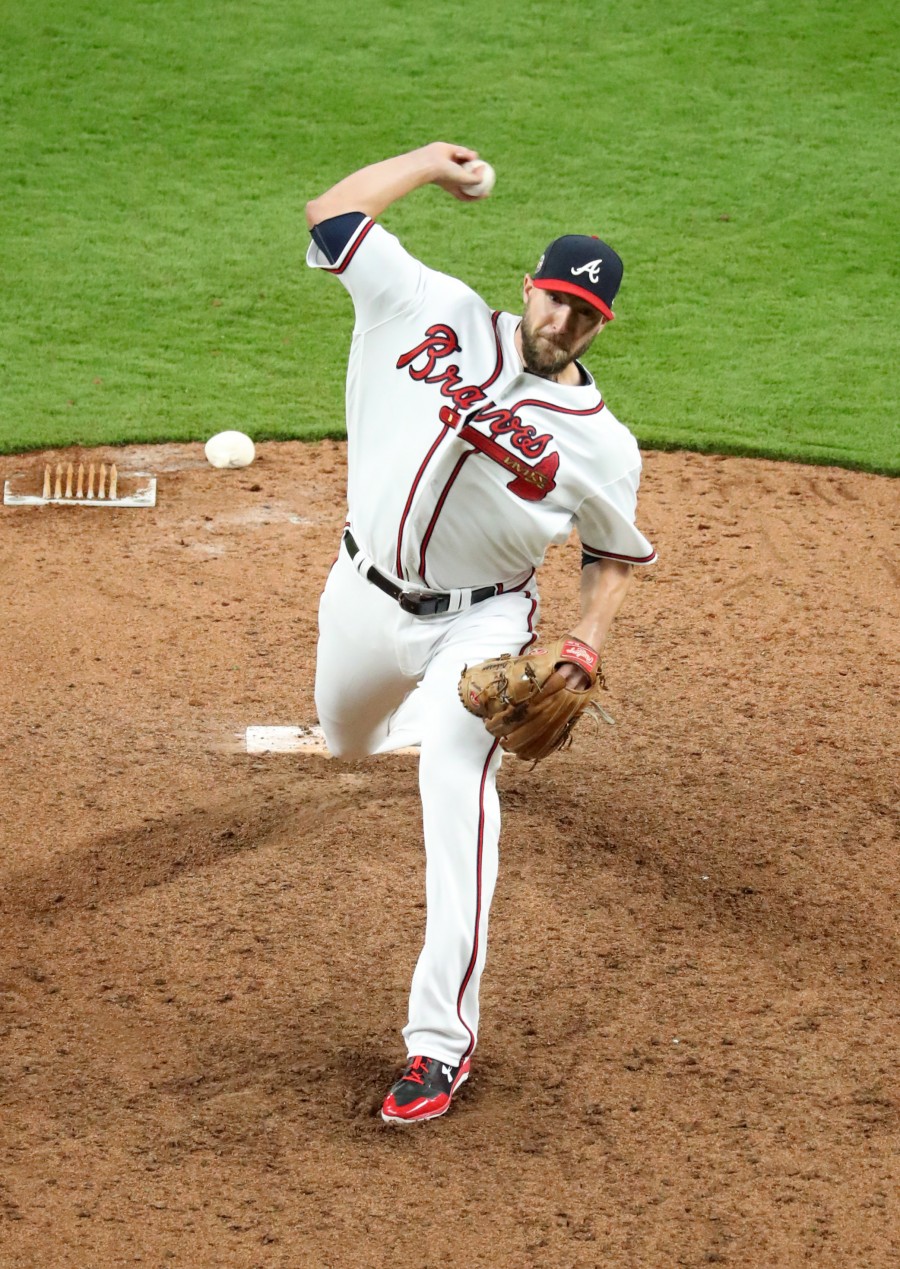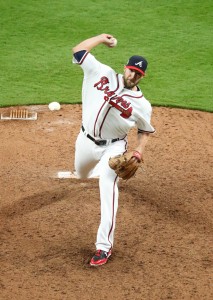 Johnson, 34, parlayed a strong 2016 season into a two-year, $10MM contract with the Braves but flopped to the tune of a 5.56 ERA in the first season of that deal in 2017. The former Orioles closer and two-time American League saves leader logged 56 2/3 innings with 9.7 K/9, 4.0 BB/9 and 1.27 HR/9 in what proved to be his worst season since the 2014 season. Johnson's once sky-high ground-ball rate (62.3 percent at his peak) sat at a solid but unremarkable level of 48.5 percent in 2017.
Despite the rough year, though, Johnson's season wasn't devoid of reason for optimism. His 9.7 K/9 rate was the best of his career, as was his 9.4 percent swinging-strike rate. His fastball maintained its 93-94 mph velocity, and metrics like xFIP (3.98) and SIERA (3.87) were considerably more bullish on his output. Johnson also isn't far removed from a strong season; as previously alluded to, he turned in a 3.06 ERA with 9.5 K/9, 2.8 BB/9, 0.4 HR/9 and a 55 percent grounder rate in 64 2/3 frames as recently as 2016. For an Angels club that has already lost Yusmeiro Petit and also saw relievers Bud Norris, Andrew Bailey, Huston Street and (in a summer trade) David Hernandez depart, Johnson will give them a rebound option to soak up some of the lost innings.
Of course, Johnson is a bit pricey for a bullpen rebound candidate, earning $5MM in 2018. However, the Halos will also pick up some coveted international funds that they'll add to what was a reportedly depleted total of $150K in their international bonus pool. International pool space must be traded in increments of at least $250K, per the collective bargaining agreement, so Anaheim will nearly triple its available resources even if they received only the minimum $250K. Those funds, of course, can be used as part of a pitch to Shohei Ohtani or to some of the Braves' recently lost prospects, who are all subject to international pools.
[Related: Updated Angels Depth Chart and Braves Depth Chart]
Kelly, 25 in April, was a 33rd-round pick out of UC Santa Barbara in 2016 and spent the bulk of his first full professional season in the Class-A Midwest League. In 29 2/3 innings there, Kelly pitched to a strong 2.43 ERA with 7.9 K/9, 3.3 BB/9 and a 44.4 percent ground-ball rate. The Halos gave him brief looks in Class-A Advanced, Double-A and Triple-A late in the season, though none of those three cameos produced enviable results.
Overall, Kelly's season wrapped up with a composite 3.53 ERA, 8.1 K/9 and 4.1 BB/9 in 63 2/3 innings (six starts, 19 relief appearances). Considering he's the return in a move that amounts to a salary dump from the Braves, it's not especially surprising that Kelly wasn't ranked among the Angels' top 30 farmhands. He could head to the bullpen for the Braves' Class-A Advanced affiliate to open the 2018 campaign.
Photo courtesy of USA Today Sports Images.