Teams scouring the open market for help at the hot corner would likely agree that Mike Moustakas and Todd Frazier stand out as the best unsigned third basemen in the majors. This winter's class of free agents isn't brimming with established starters at the position, but Moustakas and Frazier are obvious exceptions, having generally served as above-average players throughout their careers. Moustakas, 29, is likely to score a much richer contract than his soon-to-be 32-year-old peer (MLBTR projects a five-year, $85MM deal for Moustakas and a three-year, $33MM pact for Frazier), though the players' big league performances suggest that shouldn't be the case.
Both Moustakas and Frazier were part of the same draft class, 2007, a year in which the former went second overall to the Royals and the latter came off the board 32 picks later to the Reds. Unsurprisingly, Moustakas received much more fanfare as a farmhand, ranking among Baseball America's top 100 prospects three times (he topped out at No. 9 in 2010, while Frazier peaked at No. 43 in 2010). But since the pair debuted in 2011, Frazier has been the more productive player. As a member of three different teams – the Reds, White Sox and Yankees – Frazier has slashed .245/.321/.459 and racked up 21.2 fWAR in 3,766 plate appearances (approximately 3.3 per 600 PAs). Moustakas, a lifetime Royal to this point, has batted a more modest .251/.305/.425 with 12.1 fWAR in 3,318 trips to the plate (2.2 per 600 PAs).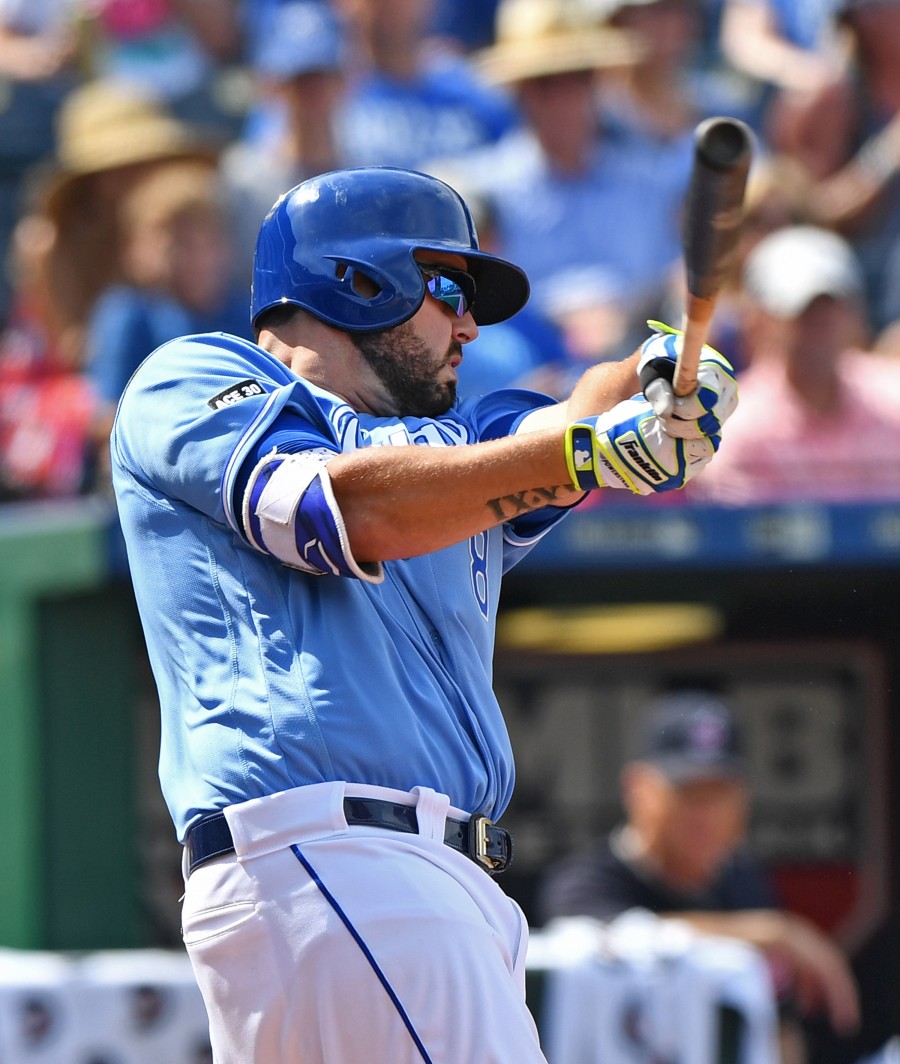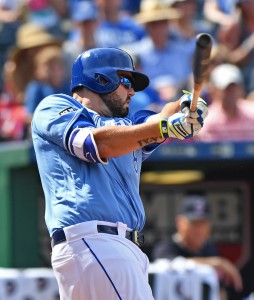 When analyzing Moustakas' career, it would be unwise to ignore the fact that the lefty-swinger didn't truly burst on the scene as a hitter until 2015. Teams that bid on him in free agency will expect to acquire the Moustakas they saw from 2015-17, during which he batted .279/.329/.496 across 1,325 PAs, not the 2011-14 version who limped to a .236/.290/.379 line in 1,993 trips. It's also worth pointing out that missing nearly all of 2016 with a torn ACL took a toll on his statistical output.
Aside from that 27-game season, Moustakas has made between 136 and 149 appearances in each of his five full campaigns. In his most recent showing, Moustakas accumulated 598 PAs and slugged 38 home runs – trumping the previous career high of 22 he set in 2015 – to go with a .249 ISO (a marked improvement over his .174 lifetime figure).
Moustakas established new high-water marks as a power hitter in 2017, but he also walked a career-worst 5.7 percent of the time, thanks in part to a chase rate that climbed from 34.1 percent between 2011-16 to 40.3 percent. All told, he offered at 55.6 percent of pitches – up from 48.2 percent over the previous six years. Neither Moustakas' more aggressive approach nor his penchant for hitting infield pop-ups (16 percent, tied for 10th worst in the majors) did him any favors in the on-base department. His .314 OBP easily fell below the .330 league average and somewhat offset his prodigious power. Still, his offensive production was a respectable 14 percent better than average, per FanGraphs' wRC+ metric. He was less effective in the field, with minus-8 Defensive Runs Saved and a minus-3.1 Ultimate Zone Rating. In the eyes of those metrics, Moustakas has been a plus defender for the majority of his career, so a bounce back may be in order as he continues to distance himself from his serious knee injury.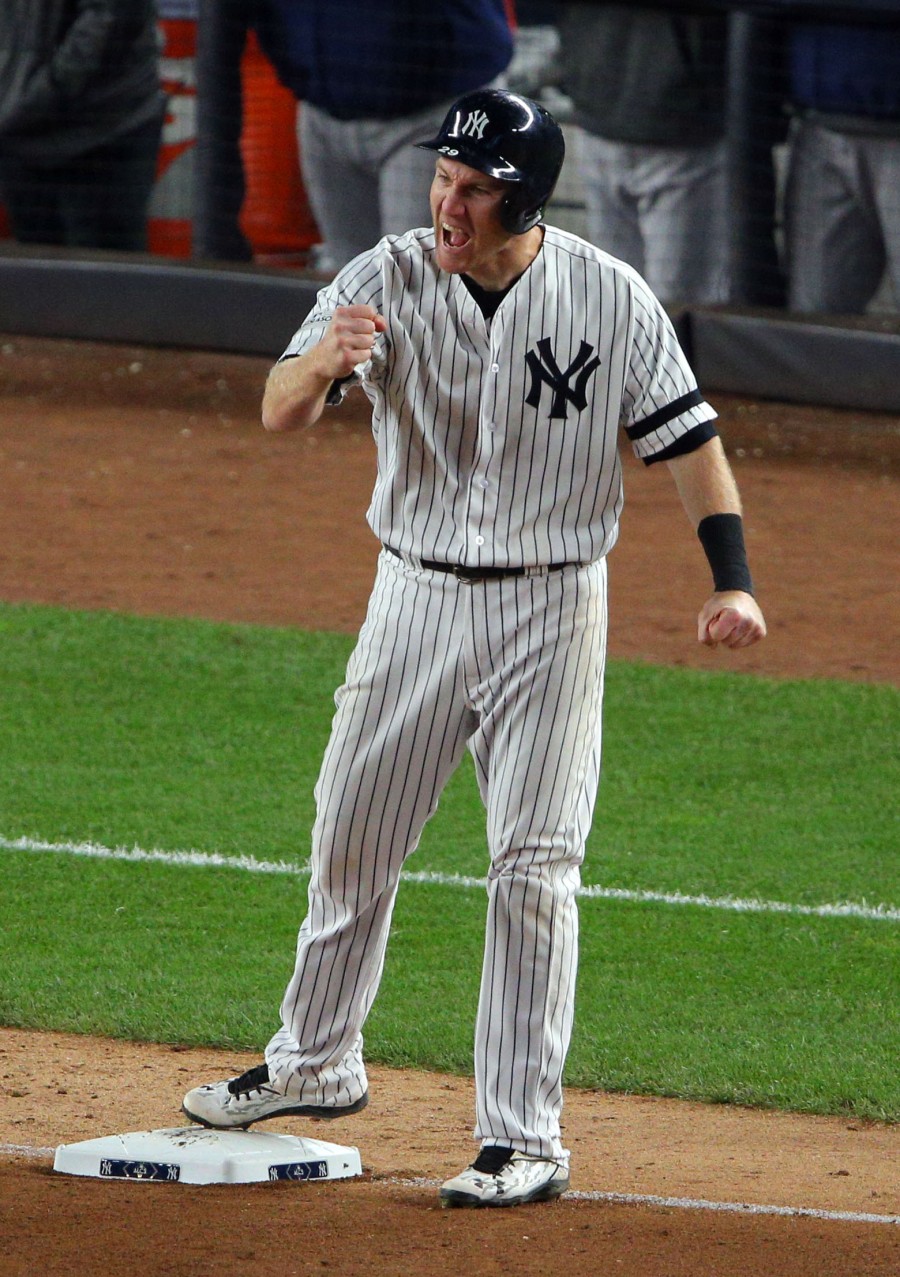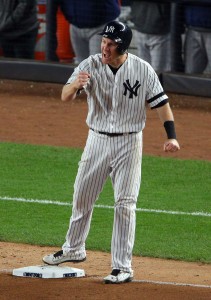 Frazier, meanwhile, has been a paragon of consistency since his rookie campaign, 2012, the only one of his full seasons in which he appeared in fewer than 147 games. Frazier has been an above-average player every year dating back to then, having notched seasonal fWARs ranging from 2.5 (2016) to 4.8 (2014), and his defensive work has played a role in that. He thrived in the field during a 3.0-fWAR 2017, tallying 10 DRS and a 6.7 UZR. Only once (in 2016) has Frazier logged negative numbers in those categories.
Frazier is better known for his offense than his glove, of course, and he contributed a quality .213/.344/.428 line (108 wRC+) with 27 homers and a .215 ISO in 576 attempts in 2017. As was the case with Moustakas, Frazier hit a boatload of infield flies – a league-worst 18.5 percent, in fact – which helps explain his unsightly batting average. Although Frazier is only a lifetime .245 hitter, the right-hander has never been worse than an average offensive producer in any season, according to wRC+. With 131 homers since 2014, most of Frazier's offensive value has come from his power, but his patience trended in the right direction last season. Frazier was more selective than usual, with a chase rate of 25 percent (compared to 34 percent from 2011-16) and a swing rate of 40.2 percent (down from 49.2 percent over the prior six seasons), leading to a career-best 14.4 percent walk rate that shattered the previous personal high (9.2) he put up in 2016.
In addition to marketing Frazier's two-way reliability to third base-needy teams (the Giants, Mets, Braves and Angels, to name a few), his reps at CAA Sports are sure to note that he won't cost draft pick compensation to sign. That's not the case with Moustakas, a Scott Boras client who will reject the Royals' qualifying offer by the Nov. 16 deadline. While Moustakas is a fine player who's still on the right side of 30, there are legitimate reasons to believe the team that signs Frazier will end up more satisfied with its investment.
Photos courtesy of USA Today Sports Images.