In a move that's sure to jolt the market for starting pitchers, Yankees righty Masahiro Tanaka has decided against opting out of the remaining three years of his contract, he announced through the organization. Tanaka calls it a "simple decision" to remain with the organization, stating that he has "truly enjoyed the past four years playing for this organization and for the wonderful fans of New York."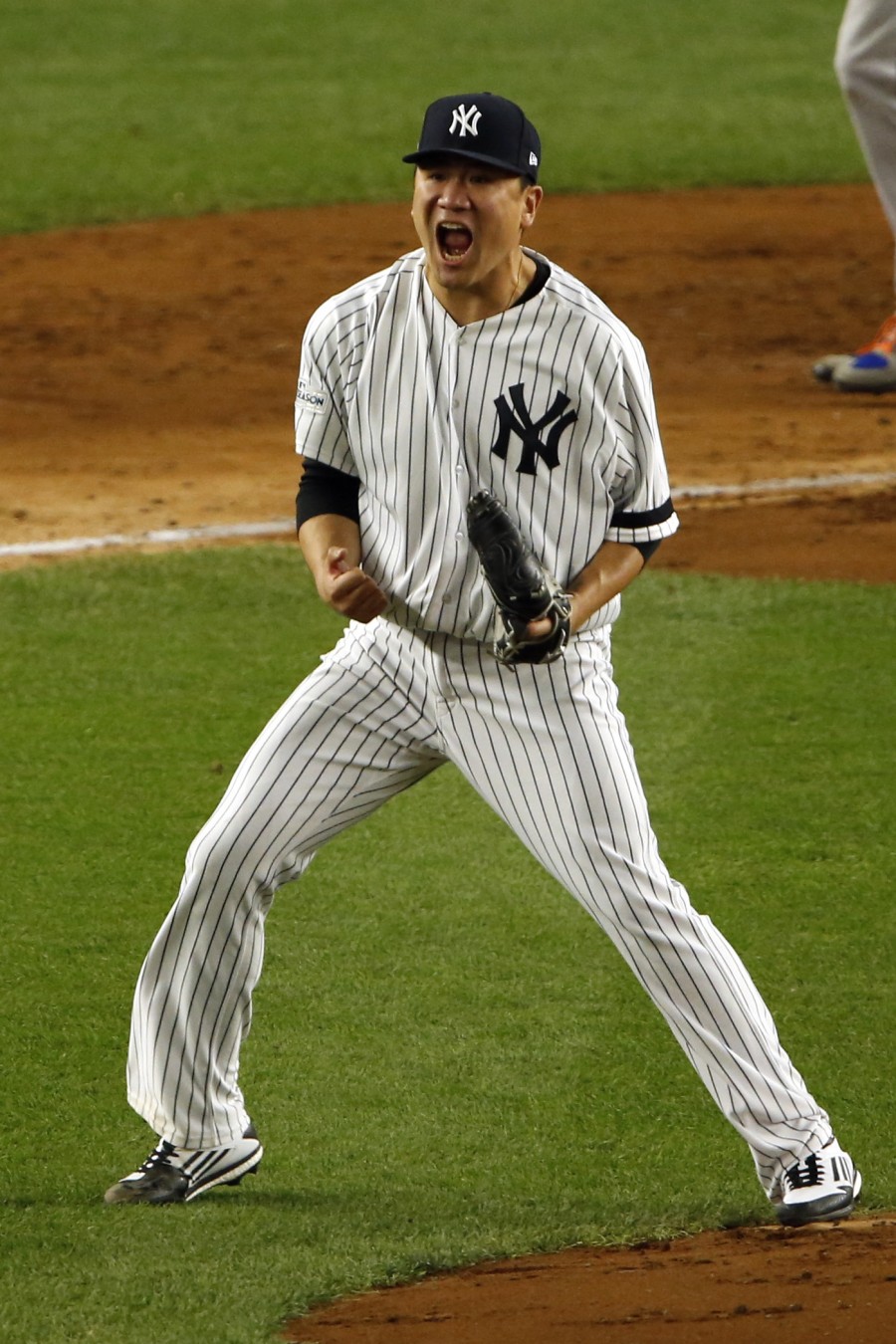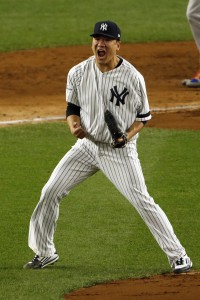 That sentiment will redound to the team's favor, as he'll remain under contract for a palatable $67MM guarantee over three season. It's a lofty sum, no doubt, but still represents a discount against what Tanaka might have earned on the open market. Indeed, we estimated just yesterday in our Top 50 Free Agents post that Tanaka could take home $100MM over a five-year term in free agency.
Tanaka, who turned 29 just days ago, came to New York before the 2014 campaign on a contract that promised him $155MM over seven years — with the opportunity to opt out just past the midpoint. A star in Japan, Tanaka was seen by some as more of a mid-rotation hurler at the MLB level, but he was nevertheless vigorously pursued by multiple organizations.
That contract has worked out quite well for all involved. Though Tanaka was diagnosed with a partial UCL tear, he has mostly pitched through the injury. All told, he has compiled 668 1/3 innings of 3.56 ERA ball with 8.6 K/9 and 1.7 BB/9 during his tenure with the Yanks.
That stat line looked a whole lot better before the most recent season, in which Tanaka stumbled to a 4.74 ERA in his 178 1/3 innings. But then he turned in three sterling postseason starts, allowing just two earned runs on ten hits in twenty frames, which gave rise to a new narrative in which his October showing would lead him back onto the open market.
In truth, the real reason for the expectation (at MLBTR, at least) that Tanaka would opt out was not so much his final three outings, but the 16 that came before. Over his final 101 2/3 regular season frames, Tanaka worked to a 3.54 ERA with 118 strikeouts (on a 16% swinging-strike rate) against just twenty walks. With a jump in whiff rate and steady velocity, along with relative youth, teams would have had quite a lot of positives to weigh against Tanaka's UCL woes.
In any event, the Yankees have now perhaps effectively made their biggest addition of the winter. With Tanaka on the books, New York has something in the realm of $144MM committed to payroll already (including projected arbitration salaries) and the club is seemingly committed to staying beneath the luxury tax line in 2018.
That said, there's still significant room for the Yankees to spend, particularly if they free up additional payroll space by dealing away some of the remaining commitment to Jacoby Ellsbury. And the team has relatively little written in ink for the seasons to come, making it plausible to imagine the addition of a large contract. The Yanks do still need another starter, though a return for CC Sabathia (or a similarly shorter and smaller commitment) are perhaps more likely than another big outlay. Alternatively, the team could look into some luxury, short-term additions to create some platoon options and bolster the bench.
With Tanaka not only leaving the market, but staying with a team that might not otherwise have spent big at the position, this decision also ought to function as a boon to free agent starters (if not also organizations that possess controllable young starters to dangle in trade talks). Teams interested in a top-flight arm will now be battling over Yu Darvish and Jake Arrieta, while Lance Lynn and Alex Cobb also now seem in better position to maximize their earning power.
Photo courtesy of USA Today Sports Images.