The first significant move of the offseason is in the books for the Cardinals, but it's hardly one that everyone has been expecting. St. Louis announced Tuesday that it has signed right-hander Miles Mikolas, to a two-year contract. The 29-year-old Mikolas, who was known to be seeking a return to the Majors after a dominant three-year run with the Yomiuri Giants in Japan's Nippon Professional Baseball, will reportedly be guaranteed $15.5MM. He's represented by Octagon.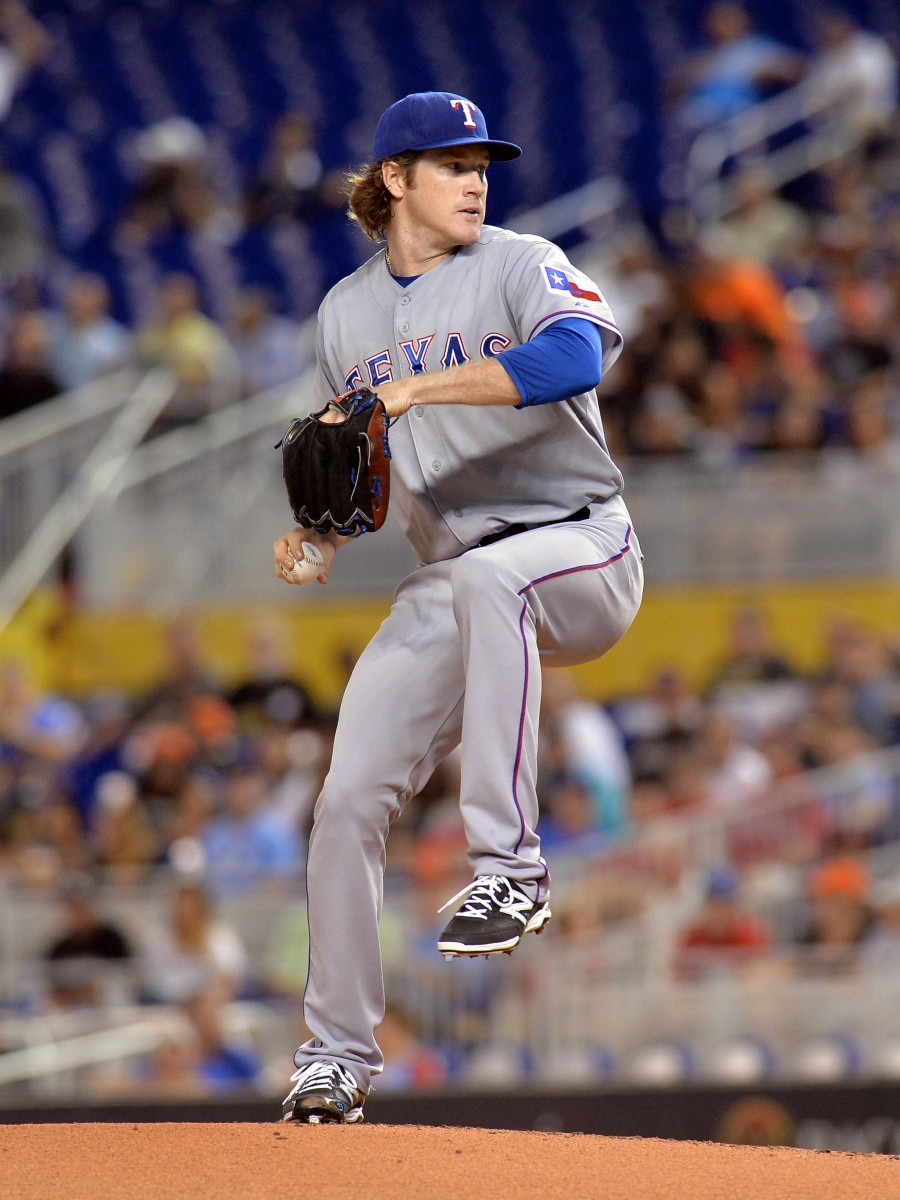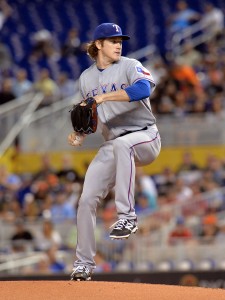 Mikolas, a former Padres/Rangers farmhand, didn't establish himself in parts of three seasons with those two teams earlier this decade. From 2012-14, he turned in 91 1/3 innings with a 5.32 ERA 6.1 K/9, 3.4 BB/9, 1.18 HR/9 and a 44 percent ground-ball rate. However, Mikolas had a sharp track record in the minors, highlighted by excellent control in the upper levels, which piqued the interest of NPB's Giants.
In his three seasons in Japan, Mikolas registered a 2.18 ERA through 424 1/3 innings, capped off by a superlative 2017 season in which he spun 188 frames of 2.25 ERA ball over 27 starts. He not only struck out a batter per inning this past season but also dropped his walk rate to 1.1 BB/9.
For the Cardinals, Mikolas will add to what was already a fairly solid mix of starting pitchers. He'll join Carlos Martinez, Luke Weaver, Adam Wainwright, Michael Wacha and Jack Flaherty as a rotation option for manager Mike Matheny. Righties Sandy Alcantara, Mike Mayers and Alex Reyes are both on the 40-man roster as well, as is lefty Austin Gomber who was recently added as protection from the Rule 5 Draft. Reyes, though, is recovering from Tommy John surgery and may initially work out of the bullpen in his return from that procedure.
[Related: Updated St. Louis Cardinals Depth Chart & Payroll Outlook]
Adding Mikolas to their rotation will only further the speculation that the Cardinals are prepared to deal some arms as they look to bolster their lineup. St. Louis has been one of the two primary teams in pursuit of reigning NL MVP Giancarlo Stanton on the trade market (joined by the Giants), and if that doesn't pan out the Cards could also look to pry Marcell Ozuna or Christian Yelich out of Miami or turn to other bats on the market. (Jose Abreu would fit the Cardinals' stated goal of adding an impact bat, for instance.)
In terms of team payroll, the annual commitment of $7.75MM for Mikolas won't be hard to fit onto the books. The Cards projected to have a payroll in the neighborhood of $128MM next season, though that figure includes projected arbitration salaries for both Wacha ($5.9MM) and Randal Grichuk ($2.8MM) — each of whom has seen his name surface in trade rumors this winter.
The Cards are well-positioned to take on multiple multi-year commitments this offseason, as they'll see Wainwright's $19.5MM salary come off the books at the end of the year, and their only notable arbitration cases for the 2019 season are Wacha, Grichuk, Tyler Lyons and Tommy Pham. Adding Mikolas to the rotation mix will push their current payroll projection into the $135MM range (depending on how it is broken down), which will leave room to add further pieces. The Cards opened the 2017 season with a payroll of more than $148MM, and they're set to enter the first season of a new television contract that is worth more than $1 billion next season, providing an immediate and significant boost to their 2018 revenue stream.
Yahoo's Jeff Passan first reported that an agreement was close (on Twitter). Ken Rosenthal of The Athletic tweeted that Mikolas had agreed to a two-year deal in the $14-16MM range. FanRag's Jon Heyman tweeted the exact guarantee.
Photo courtesy of USA Today Sports Images.