JANUARY 22, 4:40pm: Duensing's salary is split into two equal installments, per Bob Nightengale of USA Today (via Twitter). Incentives based upon appearances can boost the annual rate by as much as $1.75MM, maxing out if and when Duensing takes the ball for the 65th time.
11:05am: Duensing has passed his physical, as the team has now formally announced his two-year contract. Chicago's 40-man roster now sits at 39 players.
JANUARY 17: The Cubs have agreed to a two-year deal to bring back lefty Brian Duensing, according to Jon Heyman of Fan Rag (via Twitter). If finalized, it'll guarantee the southpaw $7MM, per the report. Duensing is a client of the Legacy Agency.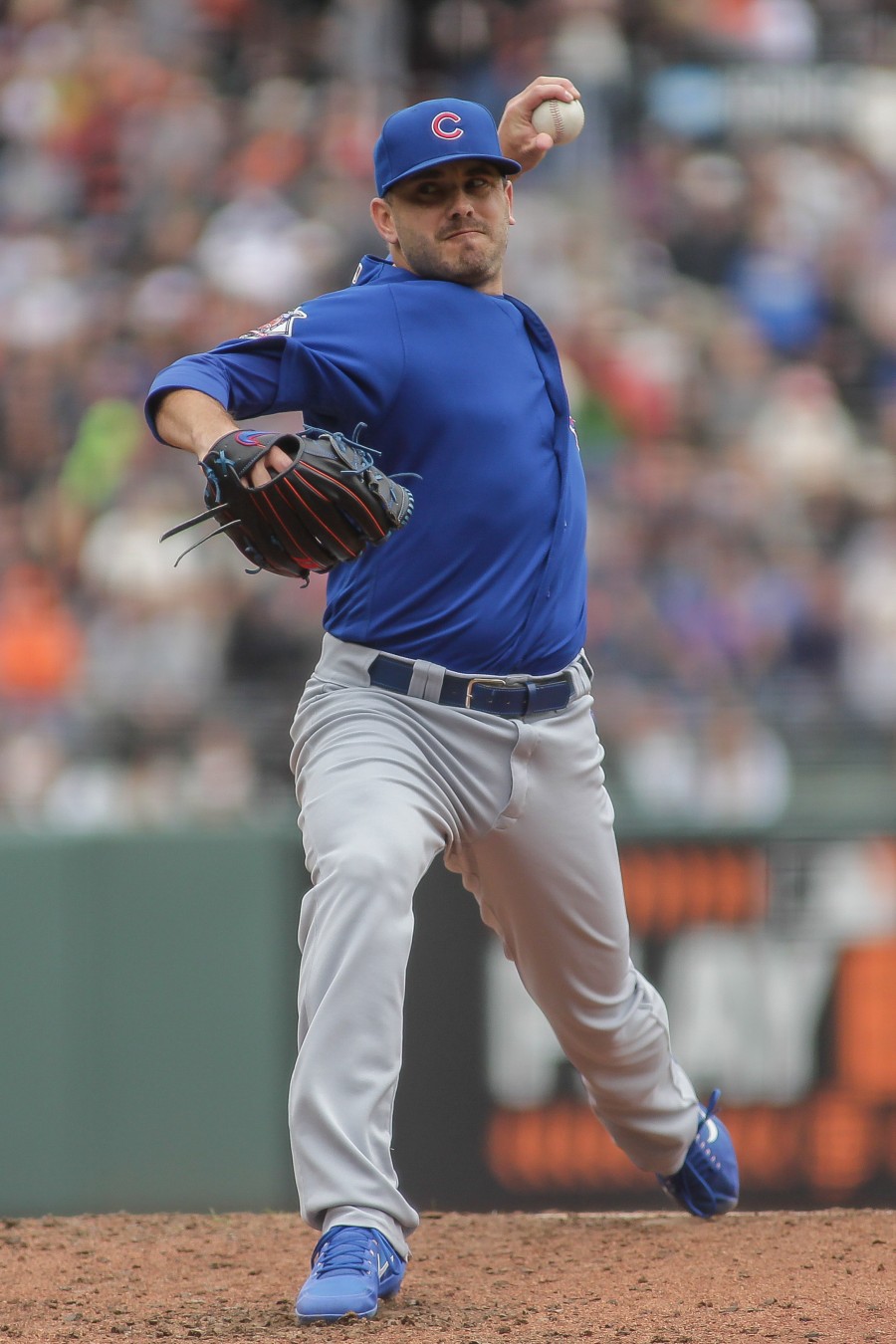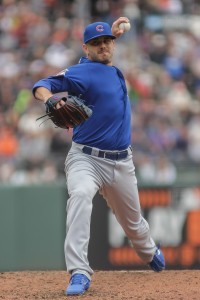 Duensing, who'll turn 35 years of age before the start of the 2018 season, was targeted by the Cubs last winter. He justified the team's faith, turning in a quality season on a $2MM salary. Evidently, Duensing also enjoyed his time at Wrigley; per Heyman (via Twitter), Duensing had the chance to earn "significantly more" with other organizations this winter but chose instead to return.
Despite his encroaching age, the results certainly justify the contract. Duensing is fresh off of a 62 1/3-inning campaign in which he carried a 2.74 ERA with 8.8 K/9 and 2.6 BB/9. He also allowed just one earned run on one hit in his five postseason appearances.
In many ways, Duensing's 2017 work represented a continuation of his typical efforts, as he sat in his usual range of fastball velocity (92 to 93 mph) and continued to bring a starter's arsenal to bear in the bullpen. He continued a trend in pitch usage, utilizing his offspeed mix (slider/curve/change) more than half the time for the first time in his career, but generally continued down a path he had already embarked upon.
Duensing has generally been tough to square up as a reliever, holding opposing hitters to a .254/.322/.372 slash when he enters from the pen. He was reliable against both lefties and righties in 2017, but he has done that at times previously. Duensing's 10.3% swinging-strike rate last year was the second highest mark in his career, though that fell mostly in line with prior output. And he carried a solid 48.6% groundball rate in 2017 that doesn't stand out from his career average, either.
In large part, then, credit is due to the Cubs for recognizing Duensing as an under-appreciated hurler, rather than tweaking his approach. The team will hope that the success can continue even as he continues to age. While the expectation will presumably remain that Duensing will work in a relief role, perhaps it doesn't hurt that he has a background as (and, as noted, continues to use the pitch mix of) a starter.
Photo courtesy of USA Today Sports Images.