This is the latest entry in MLBTR's 2017-18 Offseason In Review series.  Click here to read the other completed reviews from around the league.
Despite their reported intention to rebuild, the Royals spent much of the offseason courting Eric Hosmer and made more short-term signings than trades that indicated a lengthy re-build is at hand. Kansas City still remains near the top of its payroll comfort zone, however, and looks like a long shot to contend.
Major League Signings
Mike Moustakas, 3B: One year, $6.5MM (includes $1MM buyout of $15MM mutual option)
Lucas Duda, 1B: One year, $3.5MM
Jon Jay, OF: One year, $3MM
Alcides Escobar, SS: One year, $2.5MM
Wily Peralta, RHP: One year, $1.525MM (includes $25K buyout of $3MM club option)
Justin Grimm, RHP: One year, $1.25MM
Scott Barlow, RHP: One year, $650K
Total Spend: $18.925MM
Notable Minor League Signings
Trades and Claims
Notable Losses
Eric Hosmer, Lorenzo Cain, Jason Vargas, Mike Minor, Trevor Cahill, Alexander, Buchter, Soria, Moss, Melky Cabrera, Billy Burns
Needs Addressed
The Royals entered the offseason with several key pieces hitting the open market, including cornerstones Eric Hosmer, Lorenzo Cain and Mike Moustakas. Reports early in the offseason indicated that a lengthy rebuild was in store for a Royals club that would be open to listening to virtually any player on the roster.
Controllable lefties Scott Alexander and Ryan Buchter were quietly two of the team's more appealing assets and found themselves shipped out alongside the onerous contracts of Joakim Soria and Brandon Moss. But Danny Duffy and Kelvin Herrera, the Royals' strongest veteran trade chips, remained with the organization.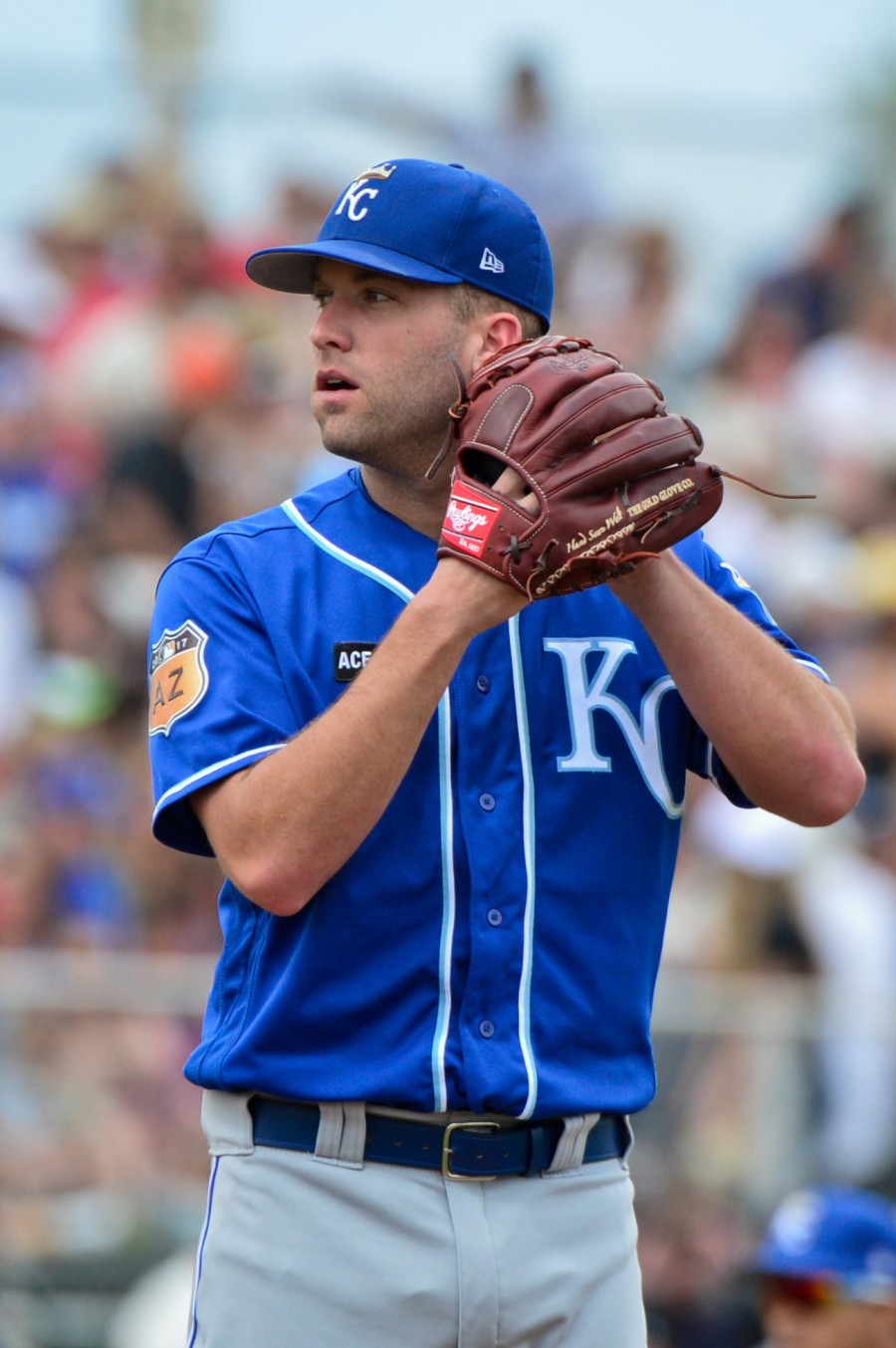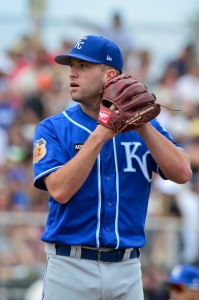 Rotation depth has been an issue for the Royals, in no small part due to the tragic and untimely passing of Yordano Ventura last offseason. As the organization sought to move forward from such a heartbreaking, unforeseeable loss, the contributions of the team's starters were meager, at best. Royals starters ranked 26th in baseball with just 867 1/3 innings thrown, and their collective 4.89 ERA was 24th among big league teams.
The trades of both Alexander and Buchter gave the Royals a pair of new Triple-A arms who could surface in the 2018 rotation at some point: Trevor Oaks and Heath Fillmyer. While neither is brimming with ace potential, both posted sub-4.00 ERAs last season (Oaks in the hitter-friendly Pacific Coast League). Jason Hammel is an easy trade candidate if he's healthy and even remotely effective this season, while Nate Karns is coming back from thoracic outlet surgery. Oaks and Fillmyer will be among the first line of defense, along with Eric Skoglund, Miguel Almonte and perhaps offseason signee Scott Barlow, whom the Royals liked enough to give a surprising Major League deal.
With Alexander, Buchter and Soria all set to suit up elsewhere in 2018, the Royals faced some question marks in the 'pen, though the late addition of Grimm on a big league deal gave them an experienced arm. Blaine Boyer added another when he made the team after coming to camp as a non-roster invitee.
Trades of Soria and Moss (even with some cash included) combined with the departures of Hosmer, Cain, Jason Vargas and Mike Minor to help reduce the payroll heading into the '18 season. Kansas City was reportedly aiming to trim its bottom-line number to around $110MM, and that would've been the case had the Royals not elected to capitalize on an awful market for free agents and score several late-winter bargains.
Mike Moustakas and Alcides Escobar were presumed to be destined for other teams as the Royals geared up for the aforementioned rebuild, but when their markets stagnated, the Royals provided a (relatively) soft landing place. Jon Jay, coming off a .376 OBP with the Cubs, gave the Royals a shockingly cheap option in center field, although a disappointing 80-game suspension for Jorge Bonifacio could push Jay to a corner.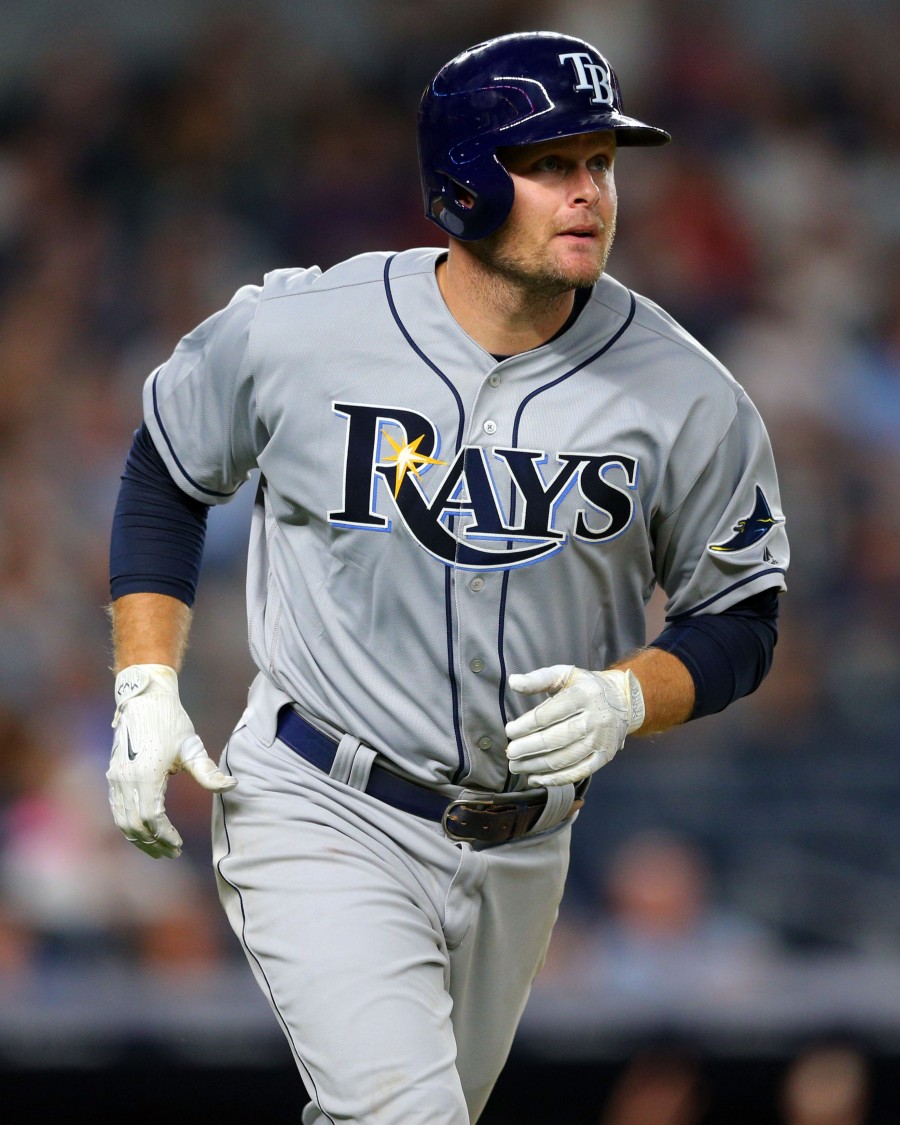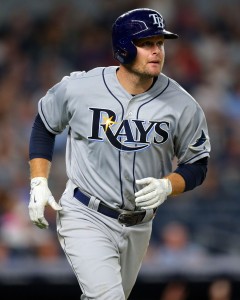 Meanwhile, Lucas Duda was scooped up at a reasonable $3.5MM rate to fill in for Hosmer, and while he won't replace Hosmer's presence in the clubhouse, the two are more similar from an offensive standpoint than their contracts would suggest. Certainly Hosmer has age, durability and 2018 performance on his side, but the difference over the past two to three seasons isn't as striking.
Along those same lines, it's fairly notable that Kansas City was able to re-sign Moustakas and Escobar, plus add Duda, Jay and Grimm on one-year pacts for roughly the same amount that Hosmer will make on an annual basis on his new eight-year deal in San Diego. The Royals aren't likely to contend this season, but they found late bargains as well or better than any team in the game.
Questions Remaining
Even with Jay on board, the Royals' outfield is rife with question marks. Jorge Bonifacio's 80-game PED suspension removed one possible corner option, and their primary left fielder, Alex Gordon, has declined enormously since re-signing with the Royals on a club-record $72MM contract.
The 2018 season could very well be a make-or-break year for Jorge Soler, who is running out of chances to make good on his once-considerable prospect billing. Similarly, former first-rounder Bubba Starling will eventually need to prove he's worthy of continuing to occupy a 40-man spot once he returns from injury. Paulo Orlando is on hand as another option in the outfield, though the 32-year-old has never shown an ability to get on base in the big leagues.
Soler and Starling aren't the only ones nearing a crossroads. Former No. 5 overall pick and top prospect Kyle Zimmer, whose career has been decimated by injuries, was already designated for assignment and could land with another organization. Infielder Cheslor Cuthbert is out of options and will rotate between the infield corners and DH as he looks to prove that he can hit his way into a long-term role. Hunter Dozier won't have an immediate chance to contribute but eventually figures to receive an opportunity to prove he can be an answer at first base. If any from the group of Soler, Starling, Dozier and Cuthbert — a group once viewed as hopeful core components — falters in 2018, the Royals could conceivably look elsewhere.
The pitching staff, too, presents no shortage of puzzles. At present, it's fair to wonder if the team can even field a remotely competitive rotation. Danny Duffy gives them a quality option atop the rotation, but veterans like Ian Kennedy and Hammel are coming off dismal seasons and are overcompensated. Jake Junis provided glimpses of hope in 2017 and should get a full year to earn a larger role. Beyond that, Eric Skoglund, Heath Fillmyer and Trevor Oaks are all possible options, but the potential certainly exists for a very bleak year among Kansas City starters.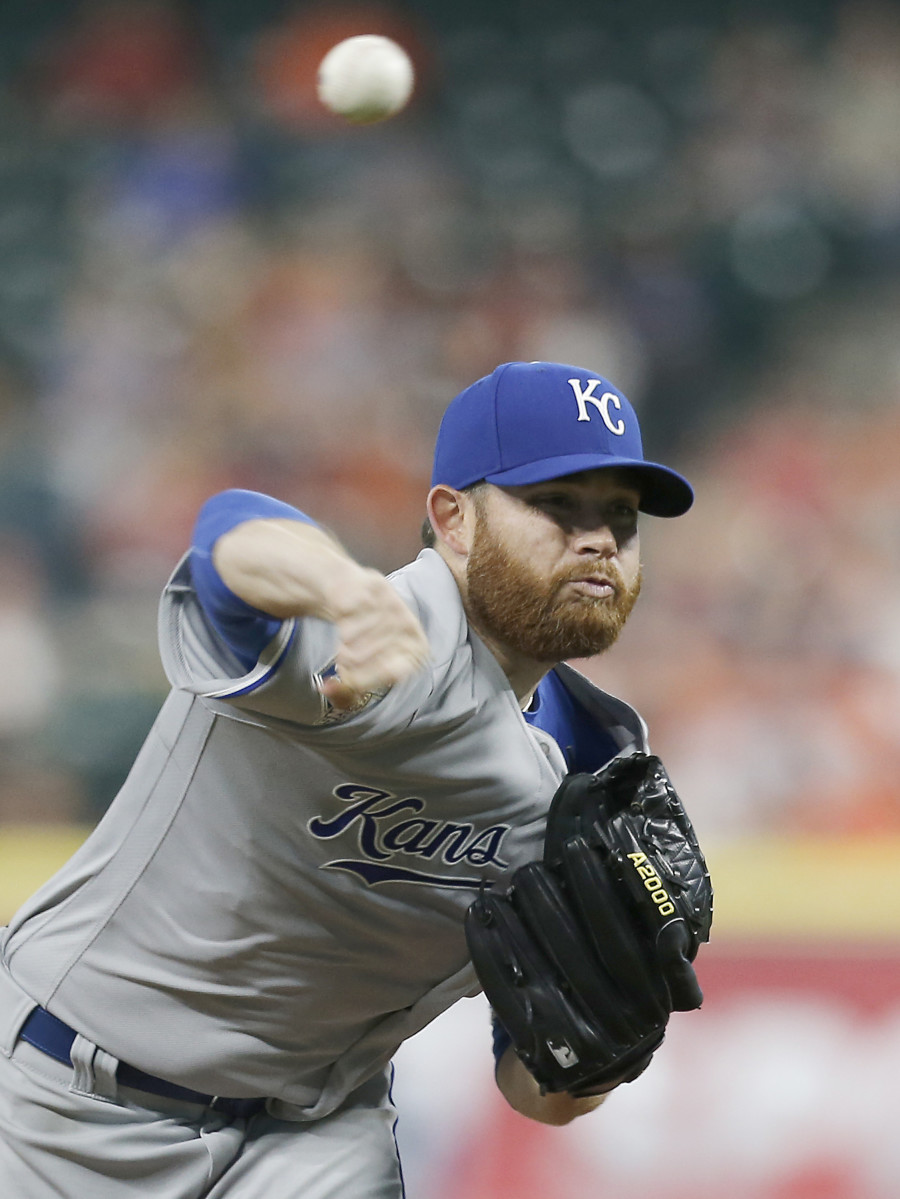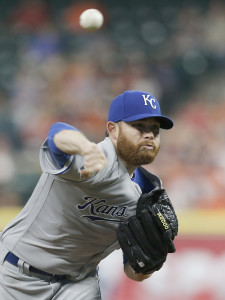 Nate Karns, at one point, looked to be a lock to make the rotation. However, he opened the season on the DL with elbow issues and is now being viewed as a multi-inning reliever when he returns. The K.C. bullpen has two Rule 5 picks, Burch Smith and Brad Keller, in addition to rookie Tim Hill and three pitchers in need of rebounds: Kelvin Herrera, Justin Grimm and Brandon Maurer. Viewed through that lens, there are perhaps even more questions in the relief corps than there are in the starting mix.
Beyond the tricky process of determining which young in-house players, if any, will comprise part of the team's long-term core, the Royals will also need to determine who'll be on the trading block this summer. Duda, Jay and Escobar could all be on the move as veterans who signed one-year deals in the offseason. Herrera, a free agent next year, is quite likely to be marketed as well. Grimm could find himself on the block, too, if he can bounce back in his new environs. He's controlled through 2019, which only adds to his appeal in that regard.
Perhaps the greatest question for the Royals is when the team should deal Duffy to another club. A healthy Duffy figures to be among the most talented and desirable chips on the summer trade market. On the one hand, he's controlled through 2021, so there's no urgency to move him and the front office can wait for an enticing offer. On the other hand, he's not a Chris Sale– or Jose Quintana-esque bargain; Duffy is owed $60MM from 2018-21, which is hardly an unfair price but is also not a contract teeming with surplus value for a player with his lack of innings.
Deal of Note
All offseason, the Royals were open about their desire to bring Eric Hosmer back to the organization to serve as a leader and a mentor during what figures to be a lengthy rebuild. There was little, if any, talk about a reunion with Moustakas, who may even have placed some strain on his relationship with the team early in free agency.
"Moustakas had some expectations that were a little different, places he wanted to play," GM Dayton Moore said in a February appearance with Soren Petro of 810 AM's The Program. " It was clear from the beginning that we weren't a high priority." Certainly, any hard feeling were placed aside when the Royals provided Moustakas with a landing spot after he spent four months languishing in free agency, though.
That the Royals were able to bring Moustakas back to Kansas City for a $6.5MM guarantee just months after he turned down a $17.4MM qualifying offer is nothing short of remarkable. While MLBTR's five-year projection was, admittedly, aggressive and more bullish than some on our staff cared to be, pundits and industry folk alike were stunned to see his market crumble in such dramatic fashion.
Moustakas' flaws were evident all along; he's an OBP-challenged player with some degree of platoon issues who had a major knee injury in 2016 and diminished defensive ratings in 2017. Perhaps that made it foolish to project a massive contract to begin with, but Moustakas hit the open market in advance of his age-29 season and was fresh off a career-best 38 home runs. He'll be better off next winter when he cannot receive a second qualifying offer — the new CBA stipulates that a player can only receive one QO in his career — but it seems likely that he'll enter free agency with lesser expectations and be more amenable to early offers.
In many ways, Moustakas will now stand out as one of the poster boys for the manner in which increasingly like-minded and analytically-inclined clubs have devalued sluggers with limited on-base skills and questionable defensive value. Home runs are no longer guaranteed to earn a prime-aged player a sizable payday.
Overview
Moore professed all offseason that outside of Hosmer — whom the club deemed an exception — the economic component of free agency was going to be a limiting factor to any of the team's pursuits. To that end, the Royals did well to secure several bargains who could be flipped to strengthen a farm that was heavily depleted over the club's four-year run at or near the top of the AL Central division.
It's somewhat of a surprise that Kansas City didn't further tear down the roster, though perhaps the offers for players like Herrera (down season in '17) and Duffy ($60MM remaining on his contract) were underwhelming enough that Moore and his staff felt better served to wait for them to rebuild some value early in 2018.
Regardless, the Royals figure to focus on paring back payroll and replenishing a diminished prospect pipeline in 2018-19 at the very least, as the ramifications of aggressively depleting their farm system in order to secure consecutive World Series appearances have now manifested in the form of an overpriced big league roster, a thin farm and an ugly long-term payroll outlook. Late bargains for some quality role players aside, the Royals aren't likely to contend anytime soon, though few Kansas City fans will complain with the 2015 World Series still fresh in their memory.
How would you grade the Royals' offseason? (Link to poll for app users)