FRIDAY: Bob Nightengale of USA Today Sports tweets that Moustakas has passed his physical and is officially back with Kansas City.
THURSDAY: The Royals have struck a one-year deal with third baseman Mike Moustakas, according to Jeff Passan of Yahoo Sports (Twitter links). Jon Heyman and Robert Murray of Fan Rag had reported earlier that the Scott Boras client was nearing a deal to return to Kansas City.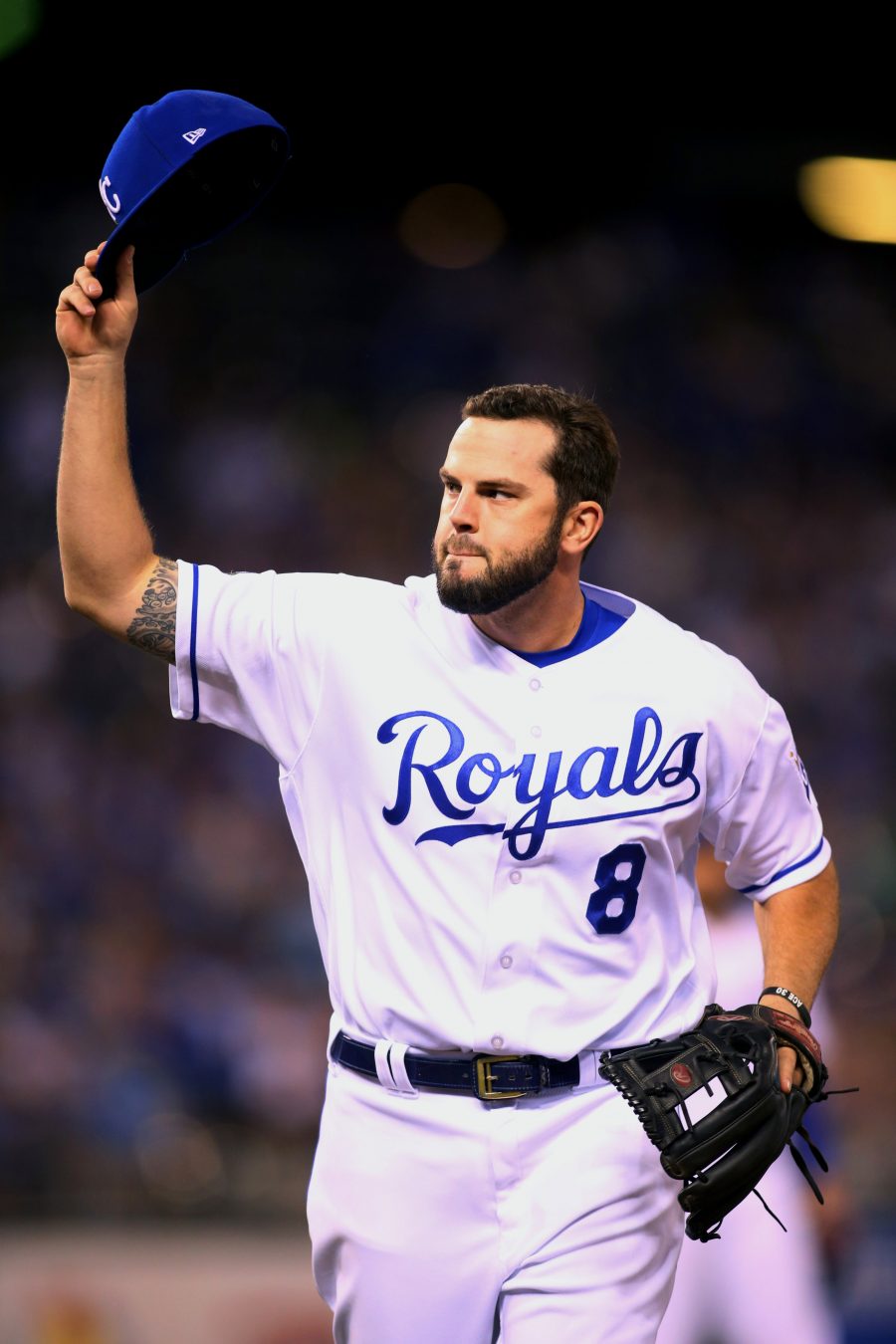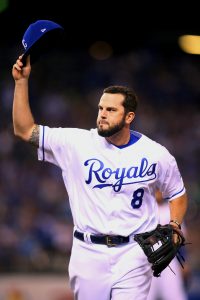 The contract will guarantee Moustakas just $6.5MM — far shy of expectations heading into the winter. That comes in the way of a $5.5MM salary for the coming season and a $1MM buyout of a $15MM mutual option for the 2019 campaign. Moustakas can also earn up to $2.2MM via incentives for the coming season, per Passan. The bonuses begin at 225 plate appearances and would be maxed out at an achievable 450, per Bob Nightengale of USA Today and Rustin Dodd of the Kansas City Star (Twitter links).
Clearly, Moustakas expected more when he turned down a $17.4MM qualifying offer from the Royals at the outset of the offseason. And for good reason: the 29-year-old was viewed by many as one of the best players on the open market. Indeed, MLBTR predicted the 29-year-old would secure an $85MM guarantee over a five-year term.
As things turned out, the market just never developed for Moustakas. Potential landing spots dried up throughout the winter as organizations signed other players, found cheaper alternatives, or decided largely not to add to their MLB rosters.
Meanwhile, the Royals spent much of their own offseason trimming costs and waiting to see if they could coax back Moustakas's long-time corner infield mate, Eric Hosmer. That pursuit ended without a deal, seemingly leaving the Royals positioned to embark upon a full-blown rebuild.
Bucking the leaguewide trend, though, Kansas City has elected to dedicate some cash to put a quality product on the field in 2018. It may not be enough to make for a clear-cut contender, but the Royals have certainly added a lot of productivity in signing Lucas Duda, Jon Jay, and now Moustakas in short succession.
Better still, the team has improved its 2018 outlook quite a bit without tying its hands for the future. It still seems that a longer-term outlook will define the team's approach, and it's certainly possible that some of the new additions will end up being traded at some point in the coming season, but the Royals promise to be competitive for the coming season.
Signing Moustakas does come with a cost beyond the payroll hit. Since he returned to Kansas City after declining a qualifying offer, the organization will not add a compensatory draft choice that it would have if he had joined Hosmer and Lorenzo Cain in heading elsewhere. The Royals will still add two selections after the conventional first-round of the draft for those departures. As for Moustakas, he'll re-enter the market next winter (assuming the mutual option is not exercised) without the hindrance of any draft compensation, though he'll also face stiff competition in an anticipated market full of stars.
There's plenty to digest about this signing, needless to say. Most broadly, it's as clear a sign as any about the market's valuation of power. As the ball flies out of the yard at record rates around the league, lofty dinger tallies just aren't paying in free agency.
It was bad timing, then, for Moustakas, whose power stroke is his chief attribute. He launched a career-high 38 long balls in 2017 and finished with steadily above-average overall offensive production. Despite tepid output earlier in his career, Moustakas has been a .275/.329/.496 hitter over the past three seasons.
Of course, that's something of the rosy version of his attributes as a hitter. Moustakas managed only a .314 OBP last year and carries an ugly .305 career mark. While he doesn't strike out much, he also doesn't draw many free passes; in 2017, he finished with a career-low 5.7% walk rate. And his 17.8% HR/FB rate from last year sits well above his career average of 10.6%. Any decline in that number could be problematic. Statcast suggests Moustakas was fortunate to fare as well as he did, crediting him with a .331 xwOBA that falls shy of the .355 wOBA he ended up posting.
Teams certainly may also have been a bit wary of Moustakas's abilities in the field and on the bases. Fangraphs' total baserunning statistic marks him as one of the league's worst baserunners, with -5.4 runs tallied in both 2017 and 2015 — suggesting that his intervening ACL tear wasn't solely to blame. Defensive metrics panned his glovework, too, with DRS (-8 runs) and UZR (-3.1) both casting Moustakas as a below-average performer despite previously rating him at times as a quality defender at the hot corner.
In any event, those facts and figures are of no real concern to the Royals, who are intimately familiar with a player they drafted (second overall in 2007) and developed into a productive big leaguer. Whatever qualms they may have about his long-term outlook are nullified in this agreement, anyway, and there's no denying that Moustakas represents a remarkable bargain at this rate of pay for a single season's commitment. (Compare to Pablo Sandoval (five years, $95MM) and Chase Headley (four years, $52MM).)
Photo courtesy of USA Today Sports Images.