10:39am: Rizzo will earn $4MM in each of the two years of the contract, Janes tweets.
9:42am: While salary terms remain unknown, Rizzo intimated that — much like some recent free-agent players — he was able to achieve an appealing salary despite settling for a shorter commitment. "The years are important to me, but the AAV of the deal is right where I wanted it to be,"on Twitter said Rizzo (via Mark Zuckerman of MASNsports.com, ).
7:26am: The Nationals have agreed to a new contract with president of baseball operations and GM Mike Rizzo, as the club announced and Chelsea Janes of the Washington Post reports. Rizzo's contract will now run through 2020.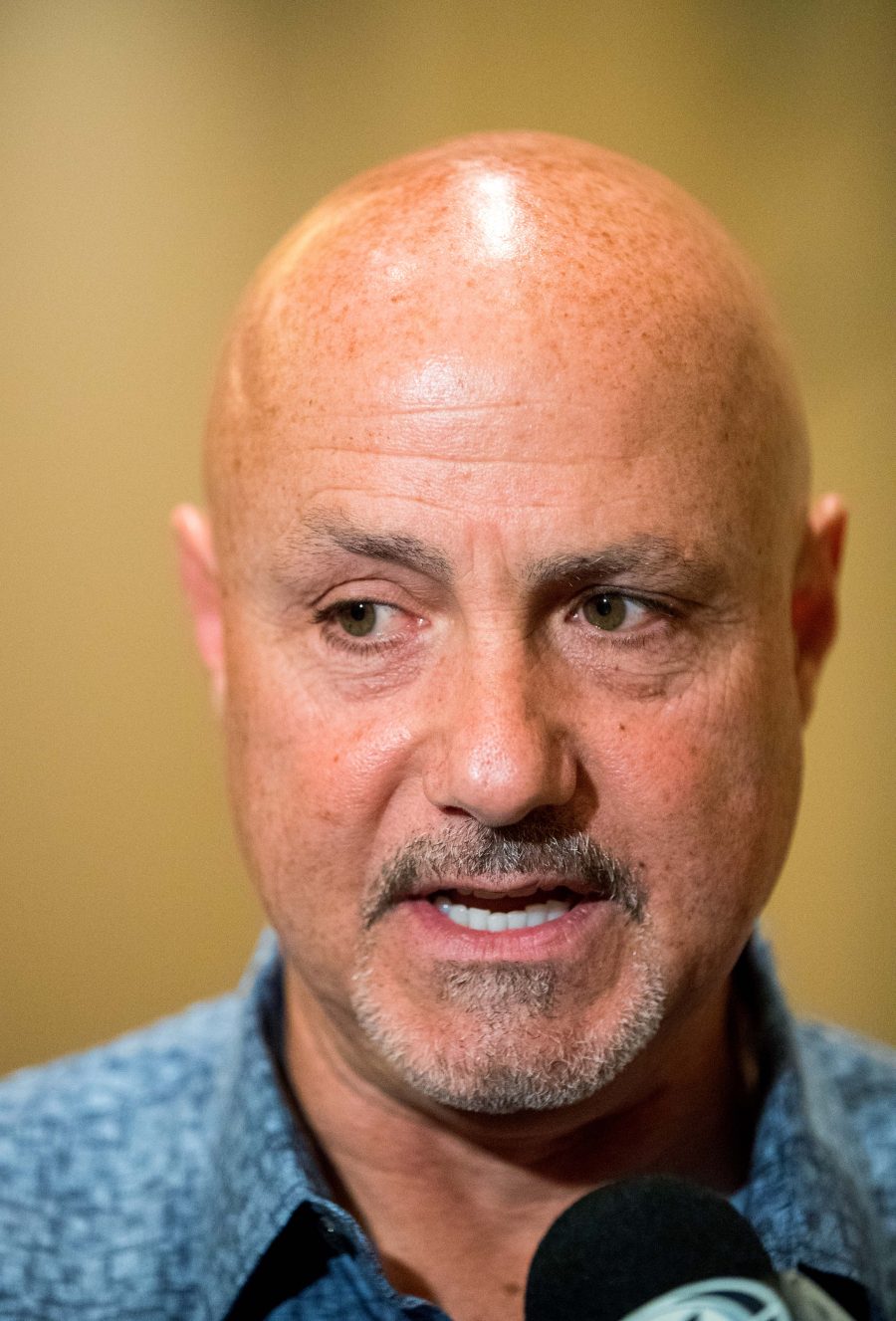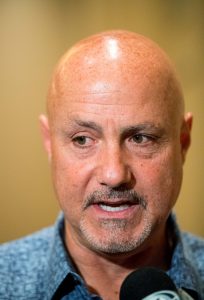 Rizzo, who took over the organization's baseball operations department in advance of the 2009 season, had been working on a deal that expired at the end of the current campaign. Though both he and the club's ownership had expressed confidence that a new arrangement would be reached, it took somewhat longer than expected — and, perhaps, will not be for as lengthy a term as might have been anticipated. (Salary terms are not yet known.)
Compared to his peers, the 57-year-old Rizzo will continue to operate with relatively little job security. Numerous other top operations officials with similarly impressive track records have achieved much lengthier terms on their most recent contracts. Most recently, Pirates GM Neal Huntington signed on for another four campaigns while Yankees GM Brian Cashman secured a five-year deal that's reportedly worth more than $25MM.
Of course, the lack of long-term arrangements has not prevented Rizzo from securing a long run at the helm in D.C. already. As Janes notes, he has run the baseball ops department for longer than all but four of his peers. Rizzo originally joined the Nationals as an assistant GM after running the Diamondbacks' scouting department.
It also does not seem to bother Rizzo. In an appearance today with 106.7 The Fan's The Sports Junkies, via Janes on Twitter, Rizzo cited his longstanding relationship with an ownership group that is led by the Lerner family. "The trust level I've built up with the Lerners has been great," he said. "There' s a bond between us [that] I think is stronger than anything else."
There have obviously been some disappointments for the Nationals, who have somehow not yet managed to advance past the divisional round of the postseason in four recent attempts. But it's difficult to lay those failures — which have come in one tightly-contested series after the next — entirely at the feet of the front office. After all, Rizzo has consistently put competitive rosters on the field over a tenure that has otherwise been a resounding success.
In the first season following Rizzo's ascension to the GM seat — initially, on an interim basis — the club won just 59 games, matching its ugly total from the prior campaign. But the Nats added ten and then eleven wins in each of the next two seasons, setting the stage for a breakout 2012 unit.
Nationals fans will not soon forget that season, when the Nationals shocked the baseball world by posting 98 wins and claiming their first NL East crown and postseason berth. The core of the team was developed from within, with major contributions from then-recent top draft picks Stephen Strasburg and Bryce Harper.
While there were hiccups along the way — specifically, second-place finishes in 2013 and 2015, the latter in humiliating fashion — the Nats have been perennial contenders ever since, winning more total games than any team but the Dodgers. A payroll that now ranks among the highest in the game has certainly helped, but Rizzo's shrewd dealings have kept the roster stocked with high-end talent.
As with any executive, Rizzo has had his hits and misses. The regrettable but unforgettable acquisition of Jonathan Papelbon certainly rates among the most notable in the latter category. Foibles with managers are by now a worn joke with regard to the Nationals, though perhaps only Rizzo's hand-picked hiring of Matt Williams is his responsibility moreso than ownership's. Many would rate the decision to shut down Strasburg in 2012 as a blemish, though the critics have always seemed to ignore that the organization had arrived at its decision before the start of the season and declined to waver from it, despite obvious temptation, to protect a young player who had shown signs of wearing down.
By and large, though he has been remarkably successful at structuring trades and overseeing a drafting and development effort that has consistently produced quality young players. To be sure, Strasburg and Harper largely fell into the Nats' lap, both carrying unquestionable 1-1 talent in the drafts where the club was choosing first. But Rizzo also scored value in later drafts — especially in nabbing Anthony Rendon in 2011. Over the years, Rizzo brought in key contributors such as Wilson Ramos, Tanner Roark, Felipe Rivero, and Trea Turner in high-value trades.
Even as the Nationals face a future that may not include Harper, they seems primed to continue competing with a core group that could soon include Victor Robles, Juan Soto, and Carter Kieboom. Accomplishing that transition — or, instead, finding a way to keep Harper around without crippling the team's ability to spend on other talent — may be the biggest challenge yet for Rizzo.
Photo courtesy of USA Today Sports Images.