June 29: Ken Rosenthal of The Athletic tweets that the Blue Jays included $1.66MM as part of the deal. That's a bit more than half of what Pearce is owed through season's end and will help to keep the Red Sox from eclipsing the top tier of penalties in the luxury tax bracket. Boston is just narrowly shy of exceeding the tax threshold by a total of $40MM. Were Boston to cross that $237MM threshold, the team's top pick in next year's draft would be moved back 10 spaces.
June 28: The Red Sox have acquired infielder/outfielder Steve Pearce from the Blue Jays, per a club announcement. Alex Speier of the Boston Globe had reported that the team was close to acquiring a right-handed-hitting player (via Twitter).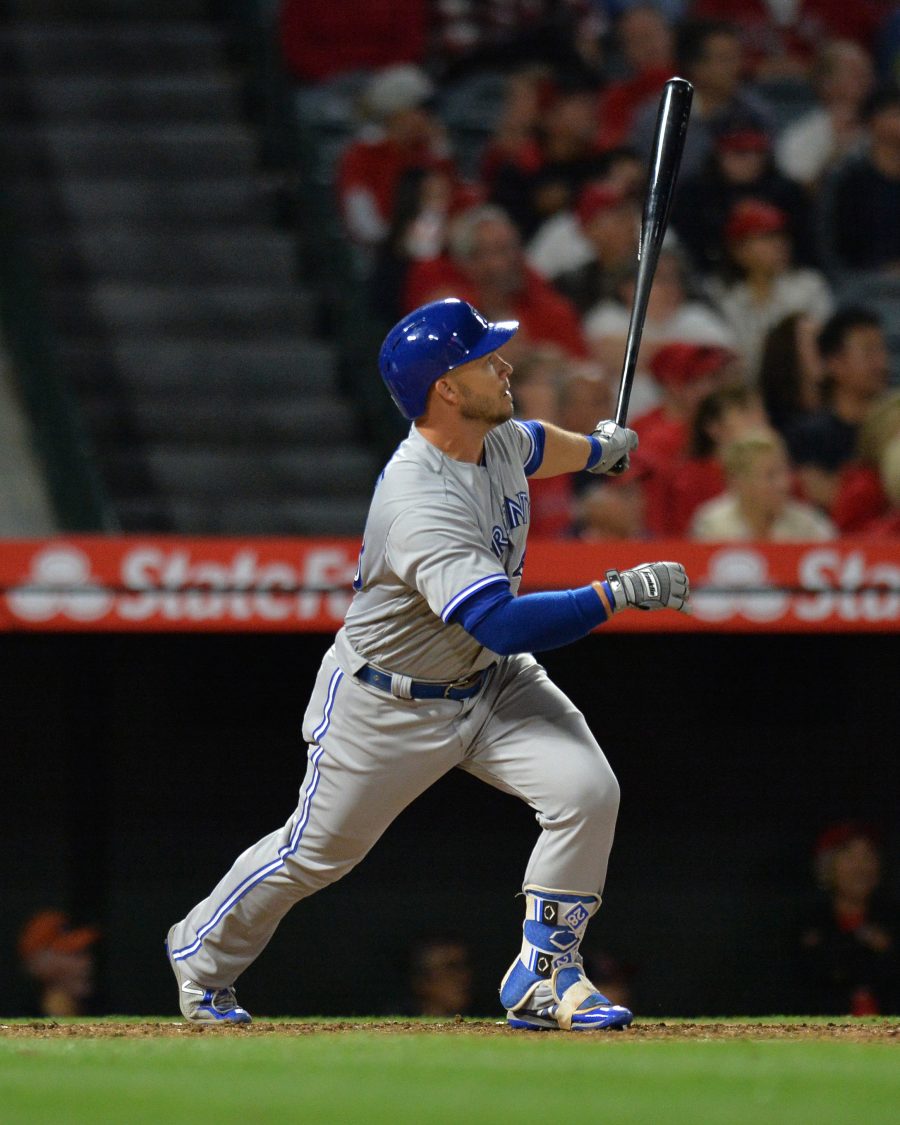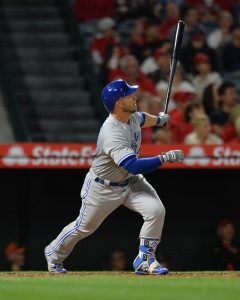 Minor-leaguer Santiago Espinal will head to the Jays in return. Toronto will also send some cash to their division rivals to help offset Pearce's salary. The amount of cash remains unknown.
Pearce, 35, was set to return to the open market after the season, when his two-year contract will expire. He's earning $6.25MM this year, some portion of which will remain on the Toronto books. Pearce, interestingly, has now appeared with each of the five AL East organizations, in addition to time spent with the Astros and Pirates.
To this point of the season, Pearce has been limited to 26 games of action due to injury — a recurring problem for a player who has otherwise generally been quite productive. He's slashing a robust .291/.349/.519 through 86 plate appearances in 2018. Since the start of the 2013 campaign, he owns a cumulative 121 OPS+. When healthy, then, he's a rather accomplished hitter — especially against left-handed pitching.
While his calling card is his bat, Pearce also brings solid versatility to the table. He has shown an ability to perform at least passably in the corner outfield, corner infield,and even at second base. For Boston, Pearce could share time at first with the lefty-swinging Mitch Moreland and perhaps also line up at times in left. Whether he'll be an option at second isn't yet clear, though that has certainly been an area of some attention given concerns over Dustin Pedroia. (For what it's worth, the announcement lists Pearce specifically as a first baseman and outfielder.)
With the move, the Jays have likely launched a long-anticipated summer sell-off. Given the state of affairs in the division, and a tough Wild Card race as well, it's not surprising to see the organization begin moving veterans. It remains to be seen, though, how willing the Blue Jays will be to consider moving more controllable assets.
For their trouble, the Blue Jays will not only save some cash but will also pick up a potentially useful prospect asset. Espinal, a tenth-round pick in the 2016 draft, is hitting well this year at the High-A level. The 23-year-old carries a .314/.364/.478 slash with seven home runs and nine steals over 280 plate appearances. He has lined up primarily at shortstop but has also seen time at second and third base as a professional.
Photo courtesy of USA Today Sports Images.