The Astros have struck a deal to acquire relief pitcher Roberto Osuna from the Blue Jays, as Ken Rosenthal of The Athletic first reported (links to Twitter). Former Astros closer Ken Giles is heading to Toronto along with righties Hector Perez and David Paulino. The Jays announced that they've designated righty Oliver Drake for assignment and moved Josh Donaldson to the 60-day disabled list in order to clear roster space for Giles and Paulino, each of whom is on the 40-man roster.
This is a rather jarring swap that'll surely ignite quite a reaction. Both of these pitchers have been working at Triple-A recently, for rather different reasons,  despite generally excellent track records in the majors.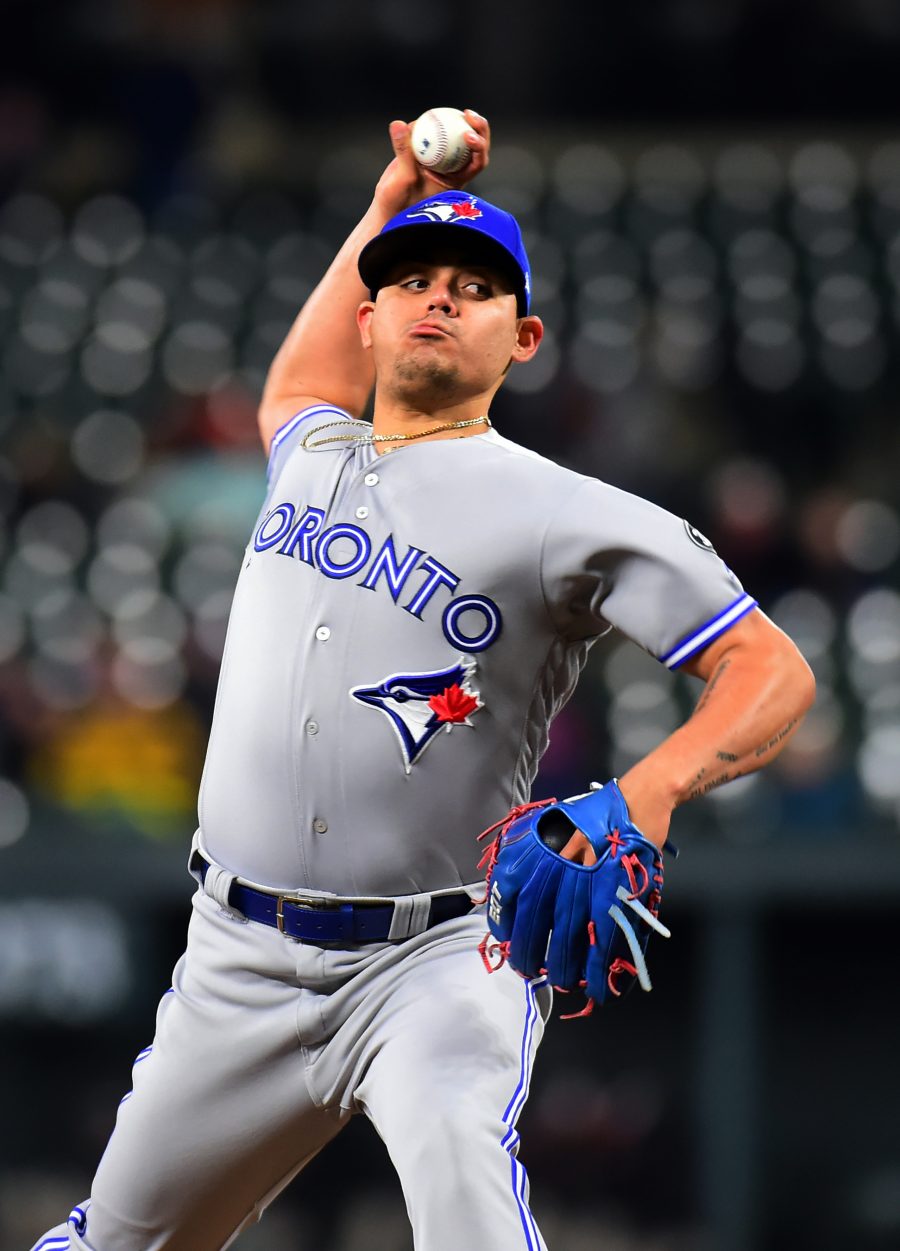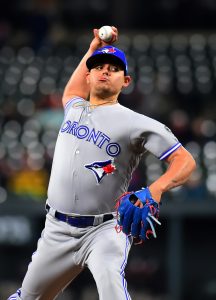 Osuna is currently pitching on a rehab assignment while serving a suspension under the MLB-MLBPA Joint Domestic Violence, Sexual Assault and Child Abuse policy. He is also still facing domestic assault charges in Canada for alleged crimes against his girlfriend.
Up until his arrest in early May, Osuna was widely regarded as one of the game's most exciting and valuable young relief pitchers. He was in typically excellent form to begin the present season, as he has been ever since breaking into the majors at the start of 2015. Osuna has worked as the Toronto closer for much of that time, accumulating 104 saves in 223 innings.
Despite the fact that Osuna is still in legal limbo for a despicable alleged crime, the defending World Series champions have decided to add him to their relief corps. The 23-year-old will be eligible to return from his suspension on August 5th and will not be precluded from participating in the postseason. (Unlike the rules involving players banned for PEDs, domestic violence-related bans do not come with limitations on the playoffs.) That said, his legal situation could still theoretically impact his availability, owing to trial involvement, potential prison time, and travel issues.
Houston GM Jeff Luhnow and Osuna have each released statements (via Mark Berman of FOX 26, Twitter links). Luhnow says the team is "confident that Osuna is remorseful, has willfully complied with all consequences related to his past behavior, has proactively engaged in counseling, and will fully comply with our zero tolerance policy relate to abuse of any kind." Notably, there's no specification of just what "past behavior" is at issue. Osuna, meanwhile, stated that he is excited to play for the team, but did not even reference his alleged malfeasance.
As for Giles, 27, his recent problems have been tied more closely to his performance on the mound. He had maintained a typically strong mix of strikeouts and walks (31:3) in his 30 2/3 innings to open the season and only allowed a pair of long balls. Yet Giles was also tagged for 17 earned runs on 36 base hits.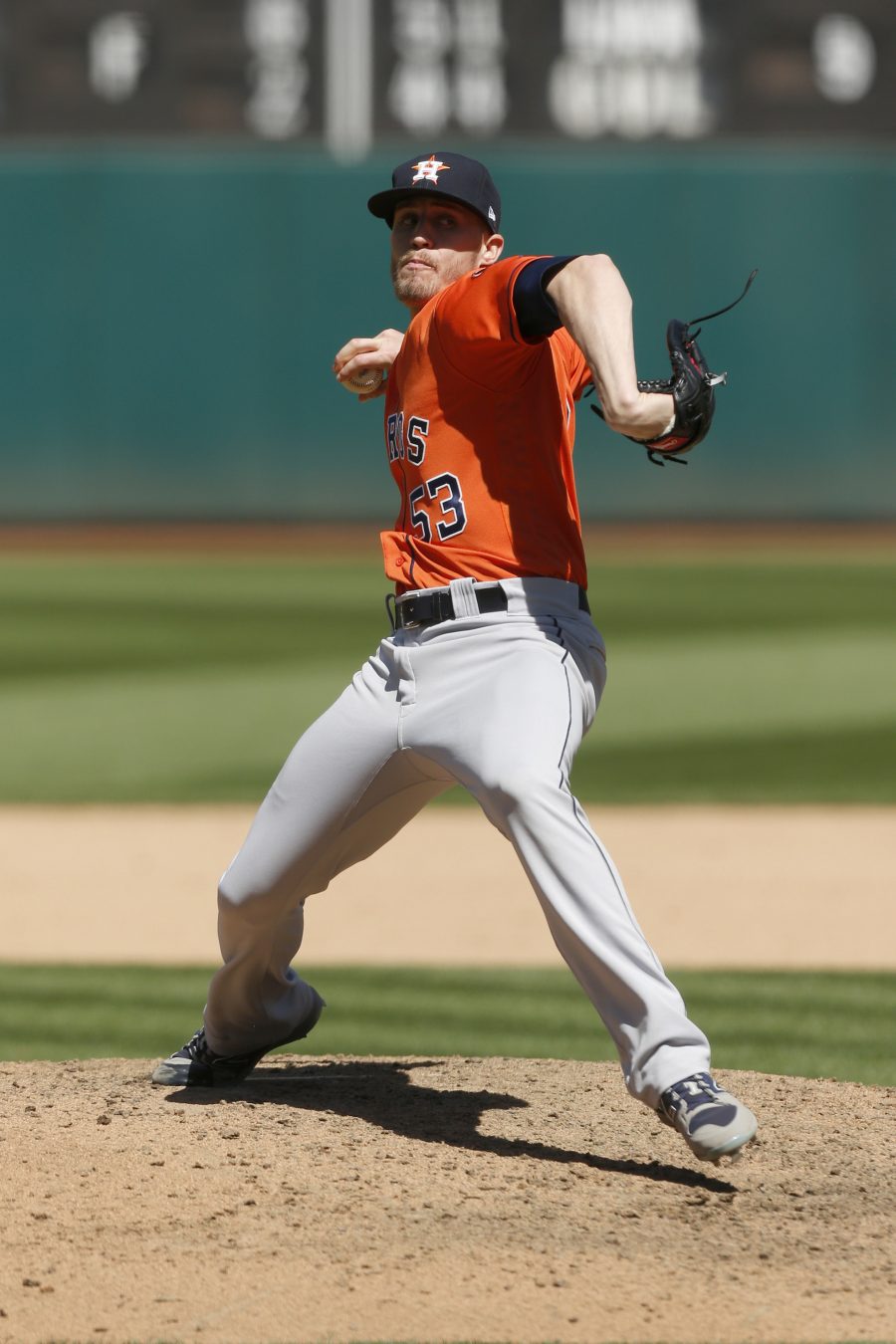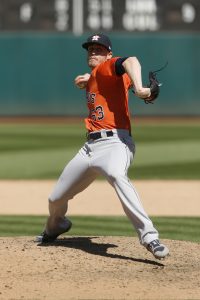 The struggles came to a head earlier this month, as Giles was pulled from an appearance and perhaps offered some choice words for his skipper. Regardless of just what happened, the decision was made that some time in the minors was on order for a reliever who had limped to a 4.99 ERA. It didn't help, surely, that Giles struggled during the Astros' World Series run.
There's still plenty to like about Giles, of course. He's averaging about 98 mph with his fastball and maintaining an excellent 16.4% swinging-strike rate, in line with his career numbers. He has never before been so stingy with free passes. While there has certainly been a rise in the hard contact Giles has surrendered, the tools seem to remain in place for a turnaround.
Though the two players' once-similar paths have diverged in other ways, they remain a near-perfect match in terms of contract situations. Both are headed for free agency after the 2020 season. Giles is earning a bit less than Osuna this year ($4.6MM vs. $5.3MM), but those salaries will likely even out this fall since the former will have logged quite a few more MLB innings than the latter.
From a baseball perspective, Osuna seems clearly to be the most talented player in this deal. He has no real blemishes on his pitching record and could well be a critical piece of the Astros' attempt to hang another banner while still maintaining its store of prospect capital. Of course, there's also an unsavory reason that the club was able to achieve such potential value.
It seems the Blue Jays, in the midst of a failed season, decided to get what they could for a disgraced player. Though the team suggested otherwise publicly, MLB.com's Jon Morosi tweets that the Jays had decided already to trade Osuna rather than allow him back on their active roster.
Giles certainly seems a worthwhile player to take a chance on, but the other pieces are notable as well. Paulino will bring his own baggage up north, as his once-bright prospect star faded after a PED suspension last year. He also had bone spurs removed from his elbow last fall and has been limited to seven appearances in the minors. He has allowed 11 earned runs in 18 Triple-A frames, but has also recorded a healthy 23:5 K/BB ratio.
Perez is another fairly advanced hurler of note. He has handed out far too many walks during his time on the Houston farm, but has also shown some swing and miss ability. Perez recently moved up to the Double-A level. In 89 1/3 total frames on the year, most at High-A, he's carrying a 3.73 ERA with 10.2 K/9 and 4.8 BB/9. While there's obviously some polish still needed, Perez has drawn plaudits from prospect hounds who love his pure stuff and think he could potentially still harness his command enough to make it into a MLB rotation — or, if not, turn into a nice high-leverage bullpen piece.
As for the corresponding moves made by Toronto, the DFA of Drake comes as little surprise, given that the righty was only recently claimed off waivers last week and had made just two appearances with the Blue Jays — his fourth MLB organization of the season. He'll be traded, outrighted or released within the week. Moving Donaldson to the 60-day DL is merely a procedeural move; he's not expected back until next month anyhow and will have missed far more than the requisite 60 days in total by the time he's ready for activation.
Photos courtesy of USA Today Sports Images.