In a sudden and abrupt development, the Indians and Padres announced a blockbuster trade Thursday that will send one of baseball's best relievers, Brad Hand, and emerging setup man Adam Cimber from San Diego to Cleveland in exchange for catcher/outfielder Francisco Mejia — one of the top-regarded prospects in all of baseball.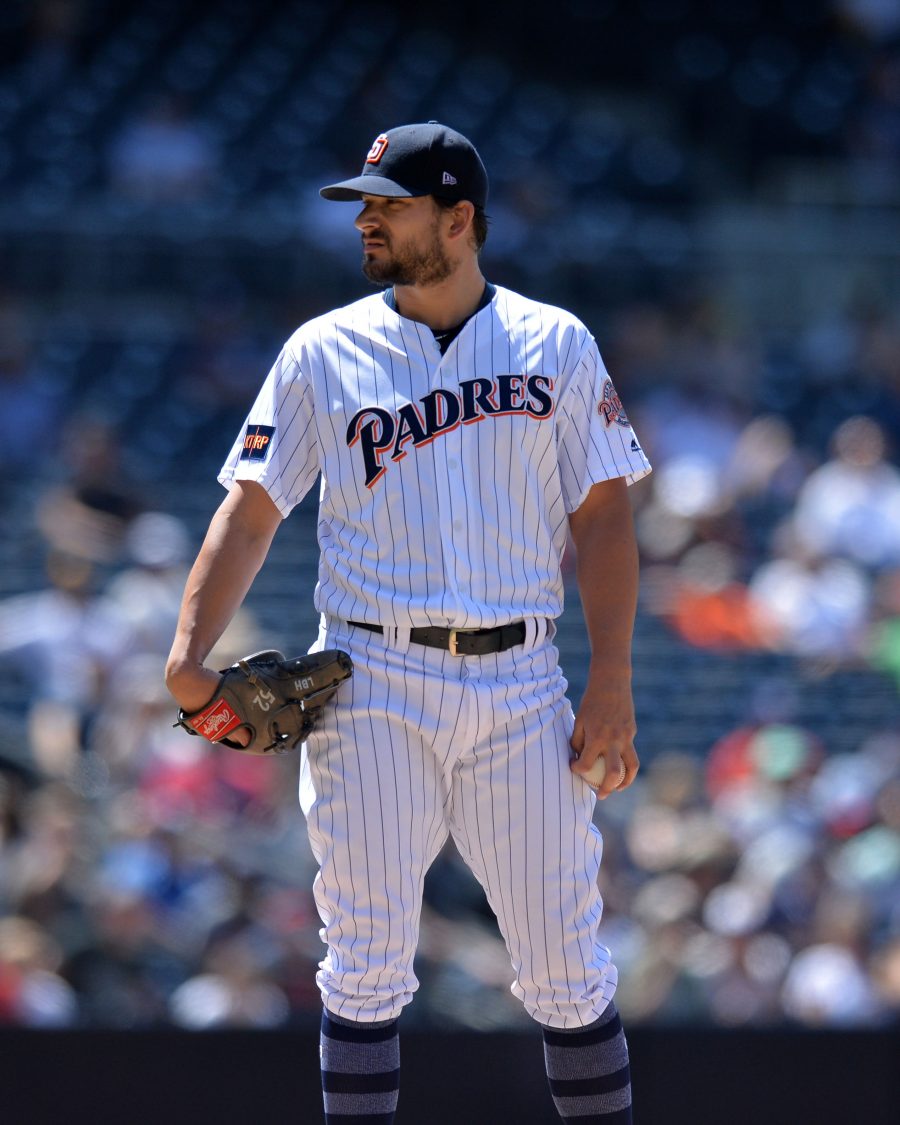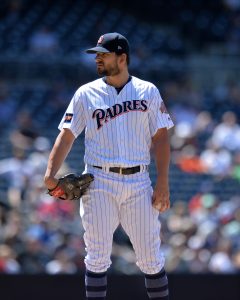 The Indians' desire to augment what has surprisingly been one of the worst bullpens in all of baseball has been no secret, and Hand, in particular, was reported by ESPN's Jerry Crasnick to be a target of theirs earlier this week. That said, there'd been little to no suggestion that Cleveland's interest was anything more than preliminary in nature to this point.
Cleveland's acquisition of Hand harkens back to the team's 2016 pickup of fellow southpaw Andrew Miller. While Hand isn't quite the ultra-dominant weapon that Miller was at the time, he's nonetheless established himself as one of the top relievers in all of baseball over the past three seasons and, like Miller in 2016, is controllable for years beyond the current campaign. Hand signed a surprising three-year, $19.75MM extension with San Diego this offseason despite already being well into his arbitration years and being within striking distance of free agency.
Hand recently voiced a desire to remain with the Padres as the team pushes back toward contention but candidly acknowledged his cognizance of the fact that the extension also markedly upped his trade value. Today's agreement underscores the veracity of those comments, as he'll now head to Cleveland through at least the 2020 season. Hand is earning $3.5MM in 2018 and will be paid $6.5MM in 2019 and $7.5MM in 2020. The Indians will also have a $10MM club option on Hand for the 2021 season, which comes with a $1MM buyout.
Originally a waiver claim from the Marlins organization, Hand landed in San Diego with little fanfare. However, over the course of the past three seasons, he's gone from long reliever to setup man to elite closer, as evidenced by his 2.66 ERA, 11.8 K/9, 3.0 BB/9, 0.9 HR/9, 46.5 percent ground-ball rate in 213 innings dating back to Opening Day 2016. For an Indians club that has seen its collective bullpen struggle to a ghastly 5.28 ERA (second-worst in the Majors), Hand alone would represent a massive and much-needed upgrade.
Of course, Hand isn't the only upgrade Cleveland is acquiring in this case — far from it. The 27-year-old Cimber represents an entirely different type of success story for the Padres. A former ninth-round pick, the sidearming Cimber wasn't even in consideration to break camp with the Padres heading into Spring Training this season, but a dominant performance earned him a spot on the Opening Day roster. Though he was late to arrive on the Major League scene, Cimber quickly emerged as a reliever who looks like he may never have to return to the minors.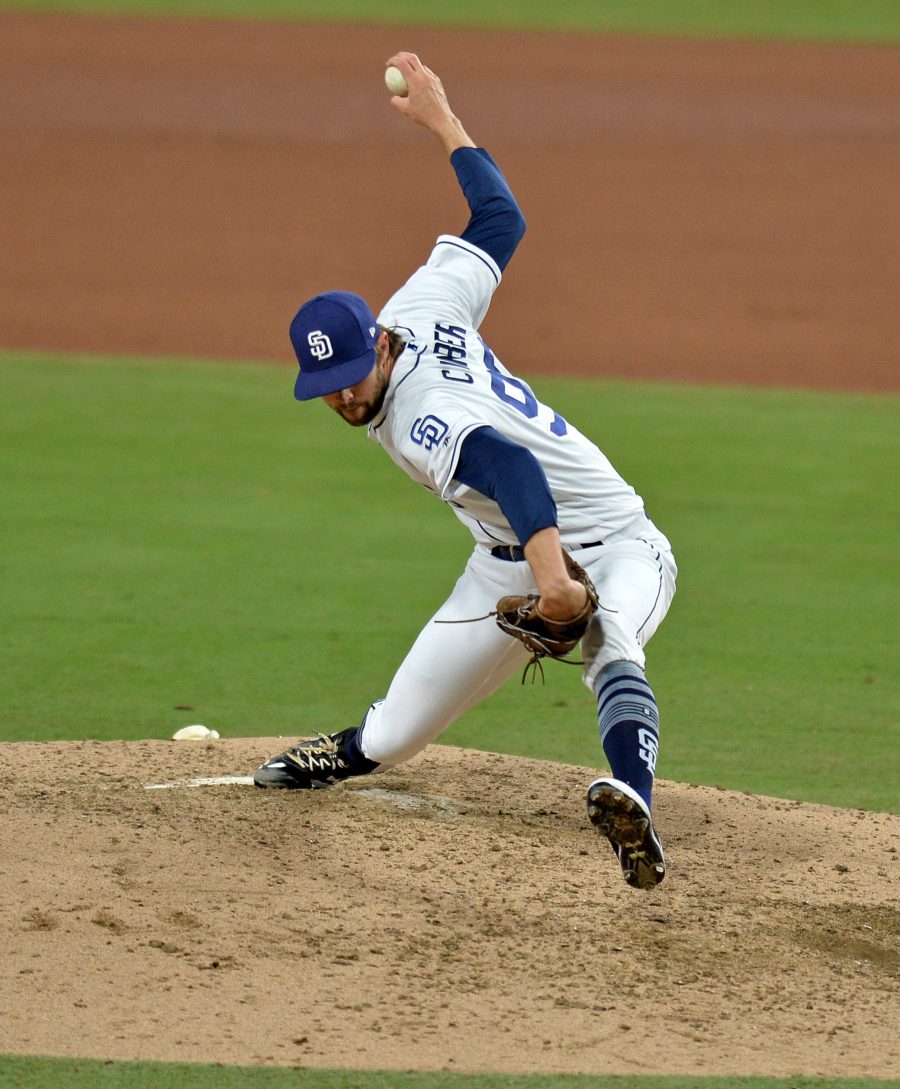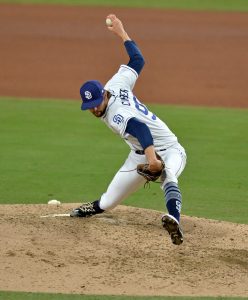 In 48 1/3 innings out of the Padres' bullpen this season, Cimber has turned in a 3.17 earned run average, though secondary numbers paint an even more optimistic picture. Cimber has averaged 9.5 K/9 against just 1.9 BB/9 with a 52.3 percent ground-ball rate. ERA alternatives such as FIP (2.32), xFIP (2.79) and SIERA (2.68) all feel he's outperformed an already strong ERA mark.
Cimber has allowed only two home runs on the season thus far and has rendered opposing right-handed hitters utterly useless; righties are slashing a comically bad .207/.221/.261 against Cimber through 123 plate appearances. He does come with some platoon concerns, as lefties have clobbered him for a .288/.391/.569 slash through 69 PAs, but he comes to the Indians organization with five and a half years of club control and won't even be eligible for arbitration until the completion of the 2020 season.
It's not clear exactly how the Indians will utilize their new pair of relievers. While Hand could surely be viewed as an upgrade over struggling incumbent closer Cody Allen, the Indians may also relish the idea of having both Hand and Miller available as high-leverage, multi-inning weapons to use during any game situation (once Miller is healthy, of course). Manager Terry Francona could also simply choose to utilize a variety of ninth-inning options depending on matchups, rather than deploying one true closer.
While the Padres surely found it difficult to part with a pair of quality relievers who could have affordably helped to anchor their bullpen for the next several seasons, they're also assuredly thrilled to add yet another elite prospect to what was already regarded as one of the game's top farm systems. Baseball America ranked Mejia as the game's No. 24 overall prospect on yesterday's updated Top 100 list, while ESPN's Keith Law just this morning ranked Mejia as baseball's No. 5 overall prospect.
In Mejia, the Padres are adding a 22-year-old switch-hitting catcher who also comes with experience at both third base and in the outfield corners. But Mejia's future with the Padres is likely behind the plate, and he could even see significant time there this season. Mejia got off to a slow start but went on an otherworldly hot streak to open the month of June and hasn't looked back since. The author of a historically excellent 50-game hitting streak in the minor leagues last season, Mejia hit .297/.346/.490 in Double-A in 2017 and is hitting .279/.328/.426 so far in Triple-A despite facing older competition. Since the start of June, he's notched an obscene .391/.421/.594 slash with four homers and 15 doubles through 141 plate appearances.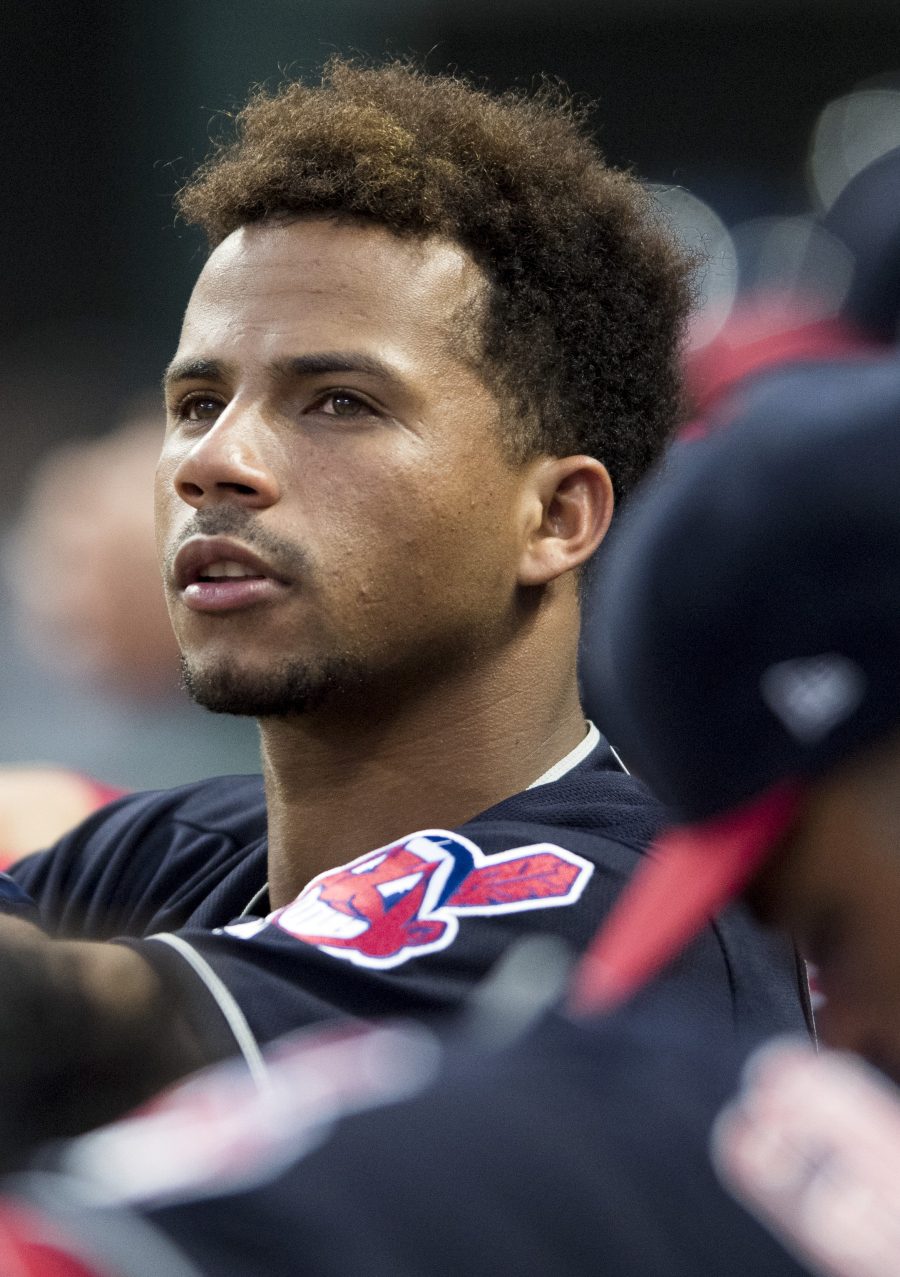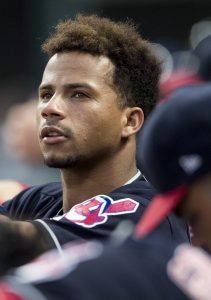 The acquisition of Mejia clouds the future of once-vaunted catching prospect Austin Hedges in San Diego. While Hedges' defense behind the plate has been every bit as strong as advertised, the questions about his hitting ability have proved valid. Though he's hit for plenty of power in the Major Leagues (.250 ISO), Hedges' overall batting line through 730 trips to the plate sits at .205/.253/.355. He's a superior defensive option to Mejia, but his bat looks decidedly unlikely to ever stack up to that of today's newly acquired backstop.
As such, Mejia and Hedges could form a strong catching tandem behind the plate. Mejia will bring a more offensive-minded focus, but the Padres will feel comfortable in knowing they have a plus defender to utilize behind the dish on days when Mejia isn't there — either for a full day off or perhaps in an outfield corner or at third base. Mejia's versatility would at least allow the Friars to consider rostering three catching options at a time, though most clubs prefer not to do so (the division-rival D-backs being one notable exception).
For the Indians, today's trade isn't so much about winning the American League Central as it is about strengthening a relief corps that was already widely expected to be pitching in October baseball. Cleveland, after all, holds a 7.5 game lead over the Twins in the division. The move is also one of long-term import, however, as bullpen anchors Allen and Miller are both slated to hit free agency at season's end. With the possibility of both departing, the Indians have now added some long-term insurance while also creating a potentially dominant relief corps for the 2018 postseason, assuming Miller can fully heal and Allen can return to form.
As for the Padres, the addition of Mejia could well be one of the final pieces in an ongoing rebuild that has seen GM A.J. Preller and his staff compile one of the most impressive farms in recent memory. Mejia's path to the Majors will largely coincide with that of top prospects Fernando Tatis Jr., Luis Urias and others, giving the Padres a young core of position players on which they can dream — in addition to a deep reservoir of pitchers that has already begun to emerge at the big league level.
Photos courtesy of USA Today Sports Images.
Ken Rosenthal and Robert Murray of The Athletic were the first to report all of the notable components of this trade (all links to Twitter).