The Mets have announced that star outfielder Yoenis Cespedes will undergo season-ending surgery. He had already been placed on the disabled list yesterday due to calcification in both heels.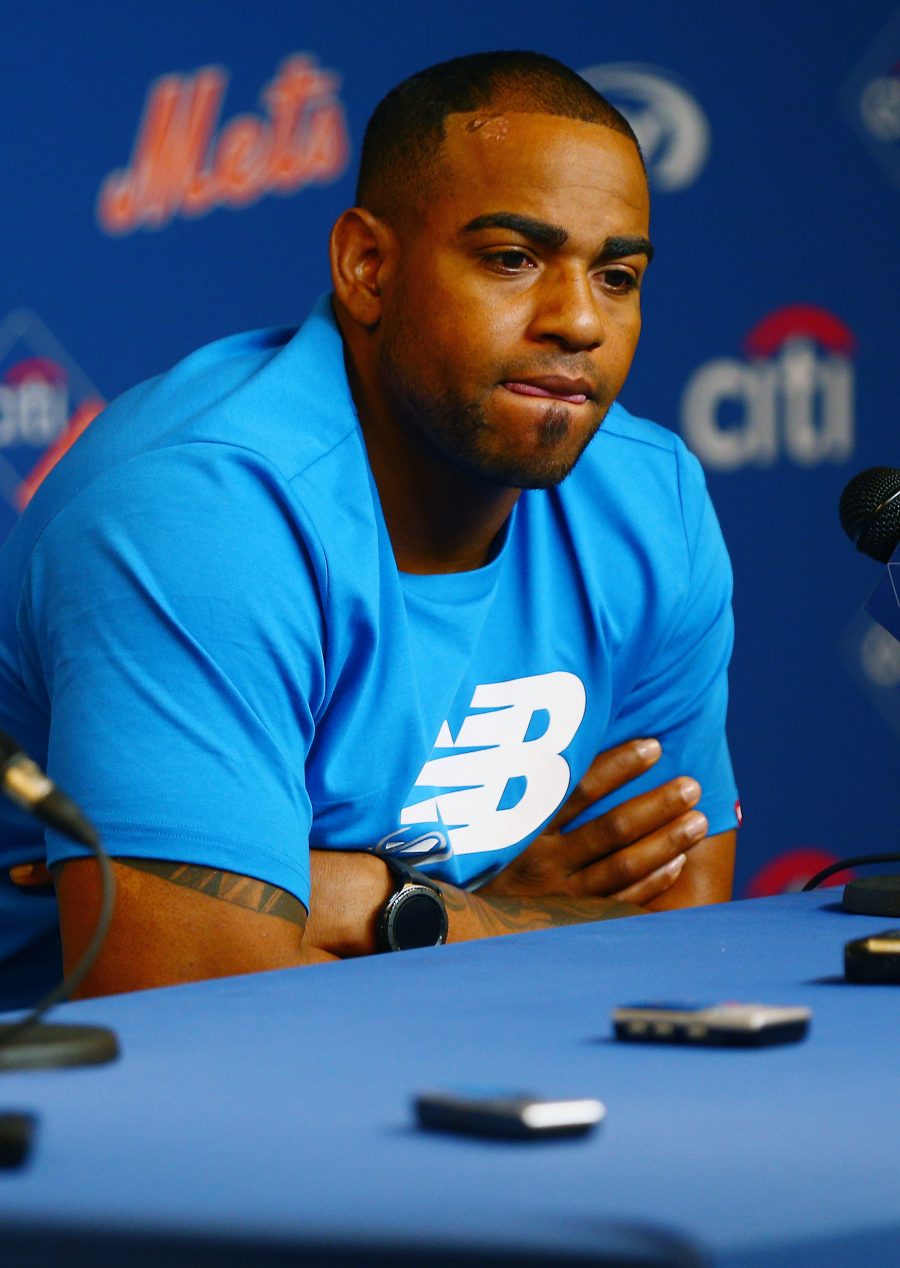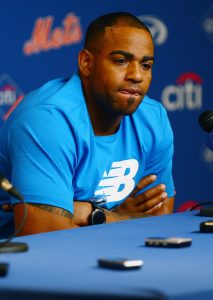 It is expected that Cespedes will require at least eight to ten months of rehabilitation before he'll be able to return, assistant GM John Ricco said at today's press conference (via Mike Puma of the New York Post, on Twitter). That period could end up being extended, depending upon how the veteran responds to treatment.
Needless to say, this is not the news the Mets hoped for in the midst of an already disastrous season. The 32-year-old Cespedes is owed $58.5MM over the next two campaigns. There is a silver lining here, in that Ricco says the club will have an opportunity to attempt to recover some of the funds through an insurance policy (also via a Puma tweet).
Given the recovery timeline presented, and building in a period to get up to baseball speed, Cespedes will likely not be able to return until the middle of the 2019 season at the earliest. While it's possible the Mets will end up receiving a significant contribution from him next year, the organization will likely enter the offseason operating under the assumption that they need to make alternative plans.
While the news is unfortunate, it also presents questions for all involved. Cespedes had been out for two months with a hip injury — his most recent in a string of maladies involving lower-body muscles. It was not until he had worked back to the majors, though, that the heel issue was identified as an underlying cause. (And, even then, it seemed that the team was not fully aware of the new diagnosis.) The timing of all these developments is certainly suboptimal given that the procedure requires such a lengthy rehab stint.
The organization, which has certainly dealt with its share of controversy over heath situations in the recent past, issued the following explanation in its press release:
"The pain, as a result of the calcifications, has caused him to alter his gait in an attempt to manage the discomfort, which has resulted in stress and injury to other parts of his legs. The consensus among the team doctors and specialists is that all conservative treatment options to manage the pain have been exhausted and that surgery is now recommended."
Sorting out the medical situation remains a long-term priority, though perhaps that will wait until the team makes some decisions on baseball operations leadership over the offseason.
In the near-term, it's still not entirely clear what direction the Mets will take at the trade deadline. Ricco says the news on Cespedes won't really change the outlook, but it certainly could weigh in the balance if the organization decides to consider moving some of its top pitching assets next winter.
Photo courtesy of USA Today Sports Images.