The Phillies have officially agreed to acquire infielder Asdrubal Cabrera from the Mets, as first reported by Andy Martino of SNY.tv (Twitter link). Righty Franklyn Kilome is heading to New York in return, as Ken Rosenthal of The Athletic first reported (via Twitter).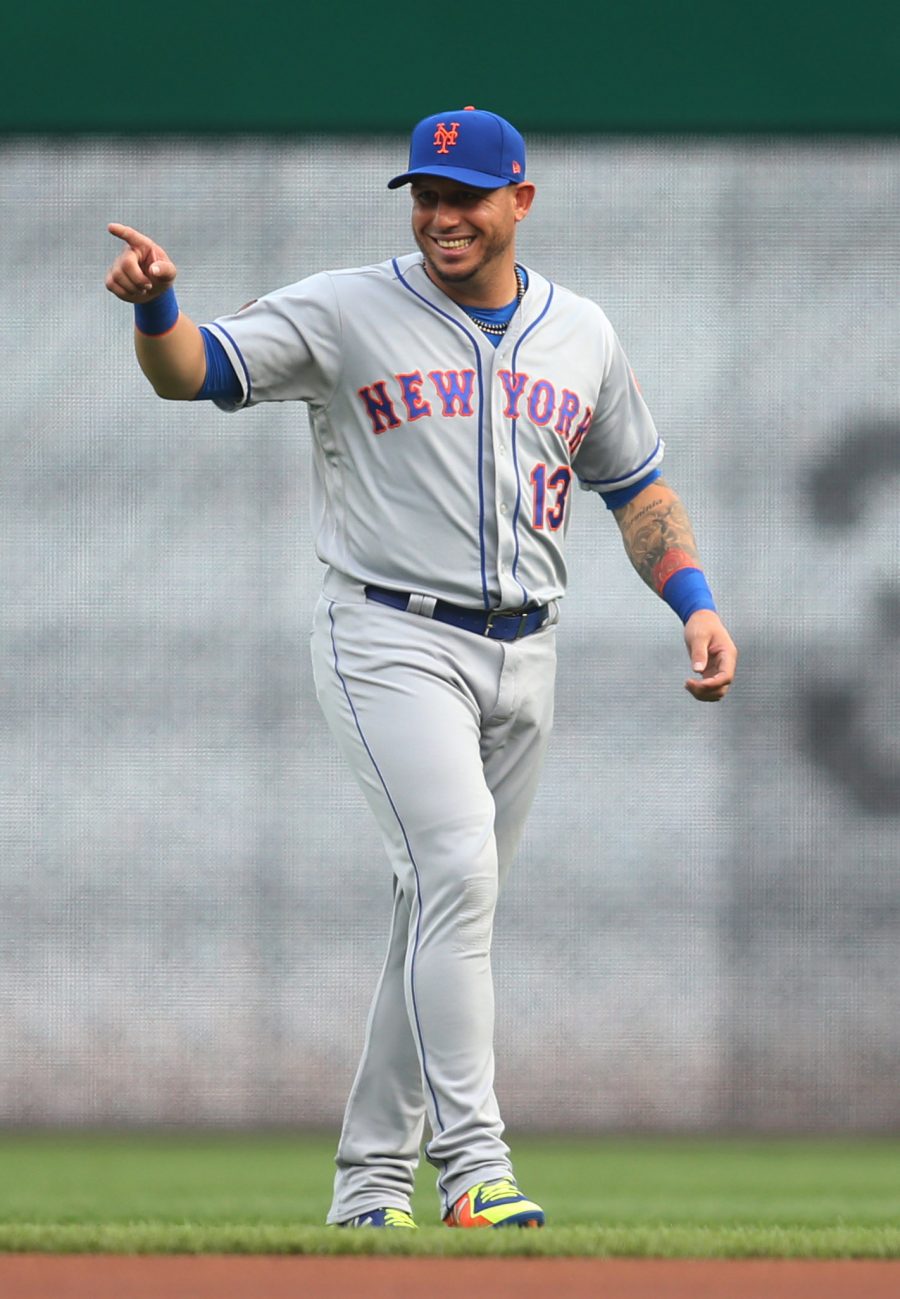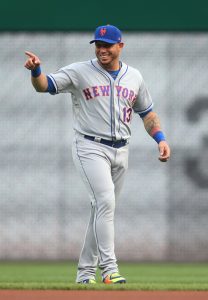 It'll certainly be interesting to see how the Phils decide to utilize Cabrera. The veteran has mostly played second base this year, grading quite poorly in the field, but that's not likely where he'll play in Philadelphia. It seems possible that Cabrera will slot in mostly at third base and shortstop. He played the latter position for much of his career and split his time between all three of those infield spots in 2017.
Having tried and failed to land Manny Machado, the Phillies seem to have settled on a strategy of mixing and matching on the left side of the infield. To this point, they have primarily utilized Maikel Franco and Scott Kingery, but the rehabbing J.P. Crawford will also ultimately factor in again as well. The current roster also includes infield reserves Jesmuel Valentin and Trevor Plouffe, though it wouldn't be surprising to see one of those players moved off the active roster to make way for Cabrera.
Regardless of what patch of dirt Cabrera occupies, it is clear that the Phils will gladly put his bat in the lineup. Though Franco has turned it on of late, Kingery and Crawford have produced little offensively. As for Cabrera, he has been a solid offensive performer throughout his dozen seasons in the majors. But he has never been better than in New York. Since inking a two-year deal with an option (picked up last winter), Cabrera carries a .279/.339/.464 slash with 55 home runs.
The switch-hitting Cabrera destroyed opposing righties in 2018, posting a .285/.345/.535 slash. He hasn't been as productive when facing southpaws this year, but had greater success against them in the prior campaign. For his career, Cabrera has very neutral splits, so there's good reason to think he can succeed regardless of which side of the box he's in.
For the Mets, there was no reason not to cash in the last two months of control over Cabrera, who's earning a manageable $8.25MM salary this year. The New York organization is well out of the postseason hunt and had already begun moving expiring contracts for the second-straight summer.
In exchange for Cabrera, the Mets will add an intriguing hurler who still needs to iron some things out to make an impact in the big leagues. Kilome's raw arsenal is impressive, led by an upper-nineties heater, and he's said to be regarded as a hard worker. Even while ranking Kilome the tenth-best prospect in the Phillies system, though, MLB.com noted that "his command has been inconsistent."
Thus far in 2018, the 23-year-old owns a 4.24 ERA with 7.3 K/9 and 4.5 BB/9 over 102 Double-A innings. Perhaps he's not far from being ready for an opportunity in a major-league pen, but it seems doubtful he'll receive a shot in the rotation until he has completed some further development. Kilome is already on the 40-man roster, which will increase the pressures to make him of use at the MLB level.
Photo courtesy of USA Today Sports Images.