The Pirates have officially struck a trade to acquire starter Chris Archer from the Rays, as Stephen Nesbitt of the Pittsburgh Post-Gazette first reported (via Twitter). Talented young players Austin Meadows and Tyler Glasnow will both go to Tampa Bay, as Jim Bowden of The Athletic tweeted.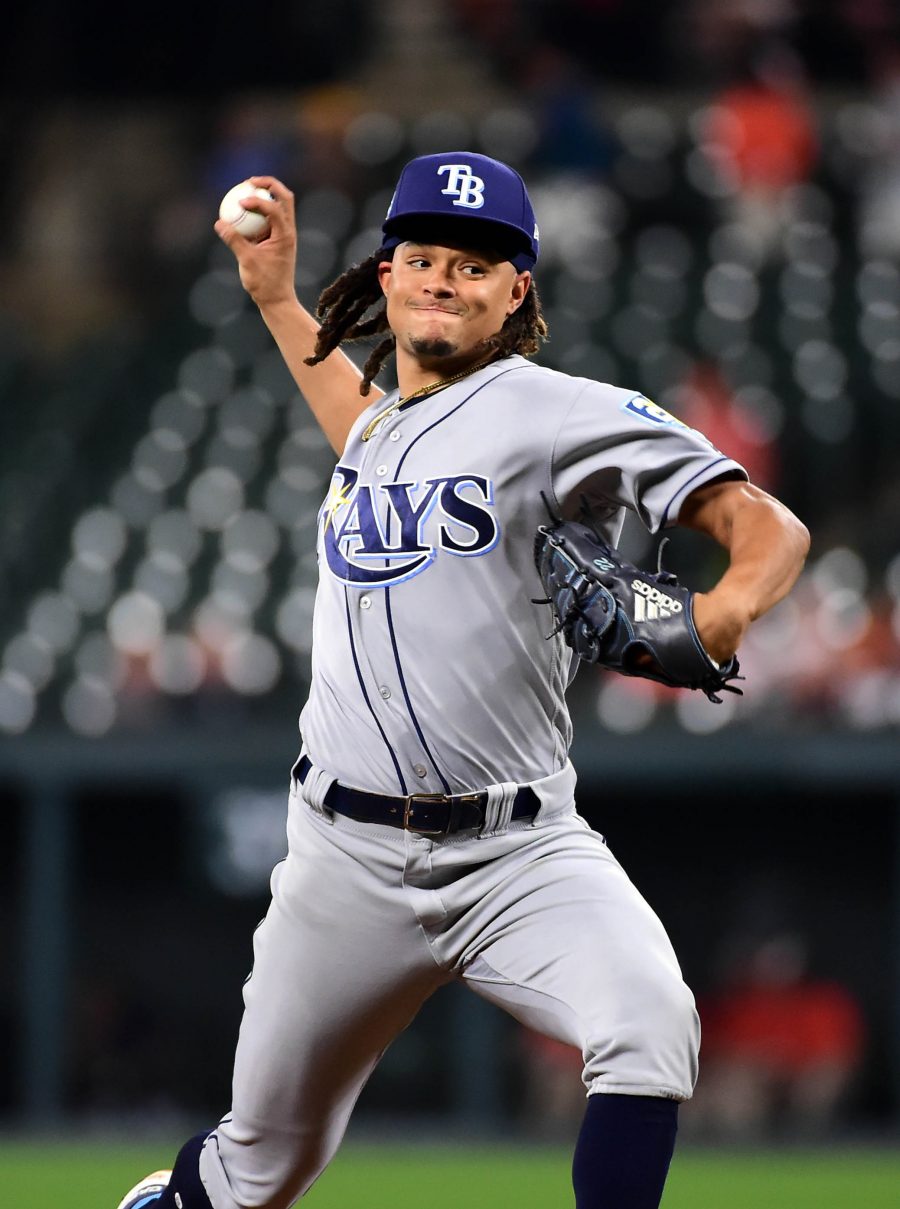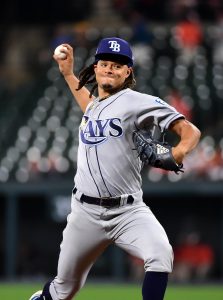 There's also a third player in the deal, as first noted by Marc Topkin of the Tampa Bay Times (Twitter link). The identity is still not known — the announcement cites a player to be named later — but it's said to be an asset "of real value," per Jon Heyman of Fancred (Twitter link).
Today's news brings an end to a long-running trade saga involving Archer. The talented right-hander has been viewed as a target for years, with rival organizations intrigued not only by his big innings and strikeout totals, but also his extremely valuable contract. He now becomes the latest quality starter to be traded away by the Rays organization.
Archer inked a six-year, $25.5MM swap early in 2014. The agreement includes two option seasons at the end. While the very cheapest years have already gone into the books, there are some affordable campaigns remaining. Archer is earning just $6.25MM this year and $7.5MM next, followed by $9MM and $11MM club options that have a combined $2MM in buyouts.
Those dollar amounts surely appealed to a Pirates organization that is always seeking value. But the team was motivated most by the chance to improve in the near-term. Archer will represent a significant new addition to the rotation. The 29-year-old has only a 4.31 ERA on the year, the third-straight season in which he has allowed more than four earned per nine, but continues to carry peripherals that suggest he's significantly better.
Of course, at some point the results will need to catch up to the metrics, and the Bucs are betting that'll happen sooner than later. Archer is a quality asset regardless, but this deal was surely made based on the premise that he still can return to the higher standard he carried earlier in his career.
Otherwise, it's hard to imagine the Bucs parting with this haul of talent in return. Meadows is the headlining piece at this point, as the 23-year-old top prospect has now shown an ability to hit in the big leagues. While his numbers at Triple-A haven't been quite as impressive of late, and he's benefiting from a .345 BABIP, Meadows carries a .292/.327/.468 slash in his first 165 plate appearances at the game's highest level.
Glasnow, meanwhile, is soon to turn 25. He's a big talent who has yet to fully harness his abilities. This year, Glasnow has functioned in a relief capacity, turning in 56 innings of 4.34 ERA ball with 11.6 K/9 against 5.5 BB/9 and a 56.0% groundball rate. While there's still hope he'll round into a MLB starter, perhaps that distinction won't matter too much for a Rays team that no longer really seems to have a true starter on its roster at all.
Photo courtesy of USA Today Sports Images.