The Royals have acquired outfielder Brian Goodwin from the Nationals for minor league reliever Jacob Condra-Bogan, Washington announced. The Nats also recalled reliever Sammy Solis to take Goodwin's roster spot.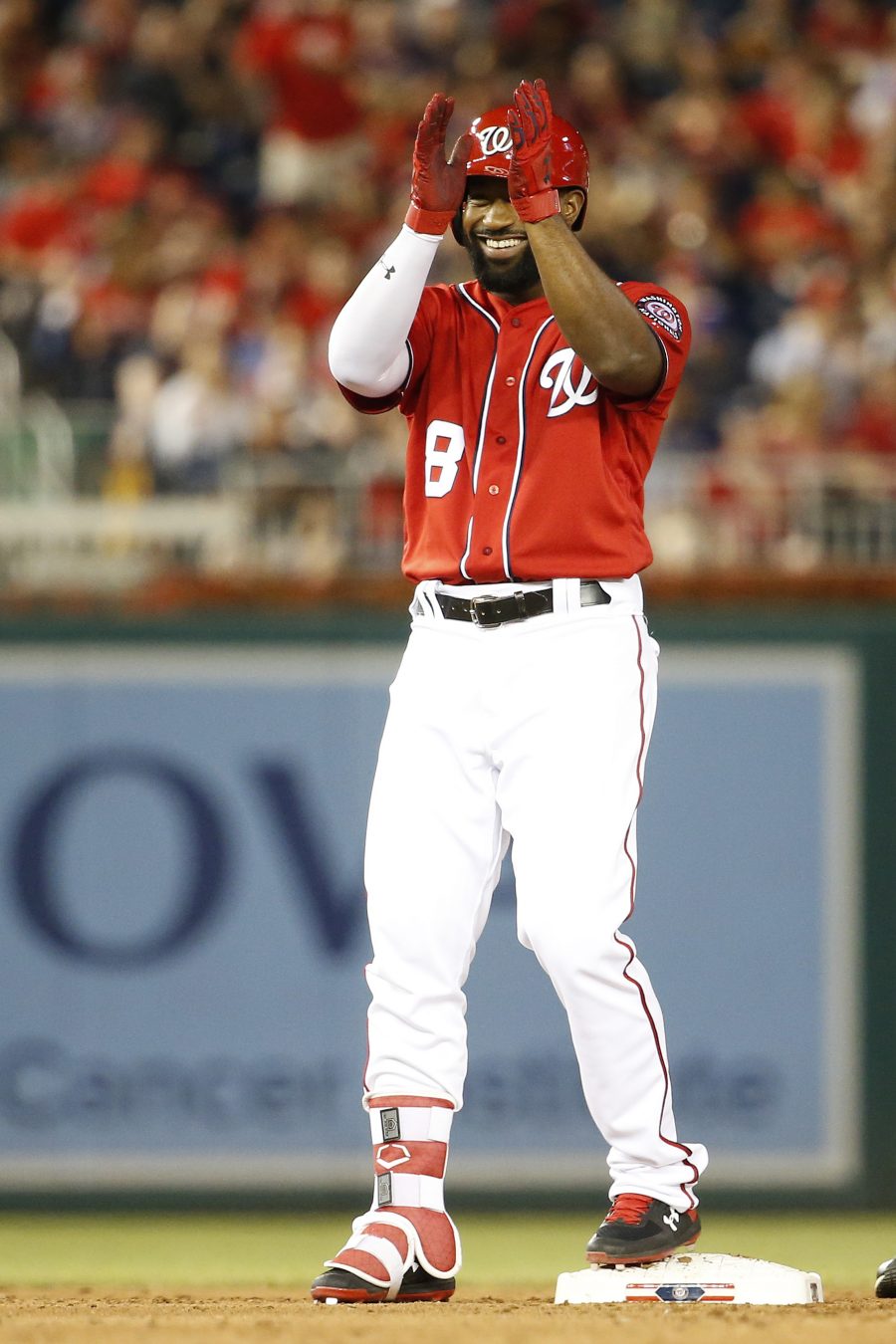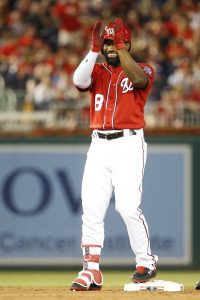 A National since they chose him in the first round (34th overall) of the 2011 draft, Goodwin never became a full-time player with the club. He debuted in 2016 with a short stint and amassed a career-high 278 plate appearances last year, when he impressed by posting a .251/.313/.498 line (105 wRC+) with 13 home runs, six steals and a stellar .247 ISO. Goodwin had difficulty in the outfield, however, as he combined for minus-7 Defensive Runs Saved and a minus-4.6 Ultimate Zone Rating.
Playing time was harder to come by in D.C. this season for the 27-year-old Goodwin, who was stuck behind fellow lefty-swingers Bryce Harper, Juan Soto and Adam Eaton – not to mention the righty-hitting Michael A. Taylor – in the team's outfield pecking order. Each of Harper, Eaton and Taylor missed time because of injuries in 2017, while Soto wasn't even in the majors – all of which opened the door for Goodwin.
With no clear path to action this season, Goodwin racked up just 79 PAs in his final run with the Nationals and batted .200/.321/.354. Along the way, he showed significantly less power (three HRs, .154 ISO) and raised his strikeout rate from 24.8 percent last year to 32.9 percent. Goodwin did increase his walk rate, which climbed from 8.3 percent in 2017 to 12.7, but that wasn't enough to lift his offense to a respectable level.
Because Goodwin's out of options and superfluous to the Nats' roster, the logical move was to deal him. The rebuilding Royals are apparently in position to take a chance on Goodwin, who won't be eligible for arbitration until after next season and is controllable through 2022. Kansas City has Alex Gordon and Jorge Bonifacio entrenched as corner outfield starters, but Goodwin could perhaps supplant the struggling Rosell Herrera in center. They'll have to figure out how to deploy those players and right fielder Jorge Soler when he returns from the left toe fracture he suffered in mid-June. Soler is likely to come back in August, Rustin Dodd of the Athletic suggests.
To land Goodwin, the Royals gave up the hard-throwing Condra-Bogan, whom Maria Torres of the Kansas City Star profiled in June. The Royals signed Condra-Bogan, 23, out of the Frontier League in January, and he has since shown off 99 mph heat "without losing command of the strike zone," per Torres. The righty has tossed 27 innings at the Single-A level this season and notched a 2.08 ERA with incredible strikeout and walk rates (13.5 K/9, .70 BB/9).
Photo courtesy of USA Today Sports Images.