The Twins and Yankees have announced a trade that will send veteran righty Lance Lynn to New York. First baseman/outfielder Tyler Austin and minor-league right-hander Luis Rijo are headed to Minnesota.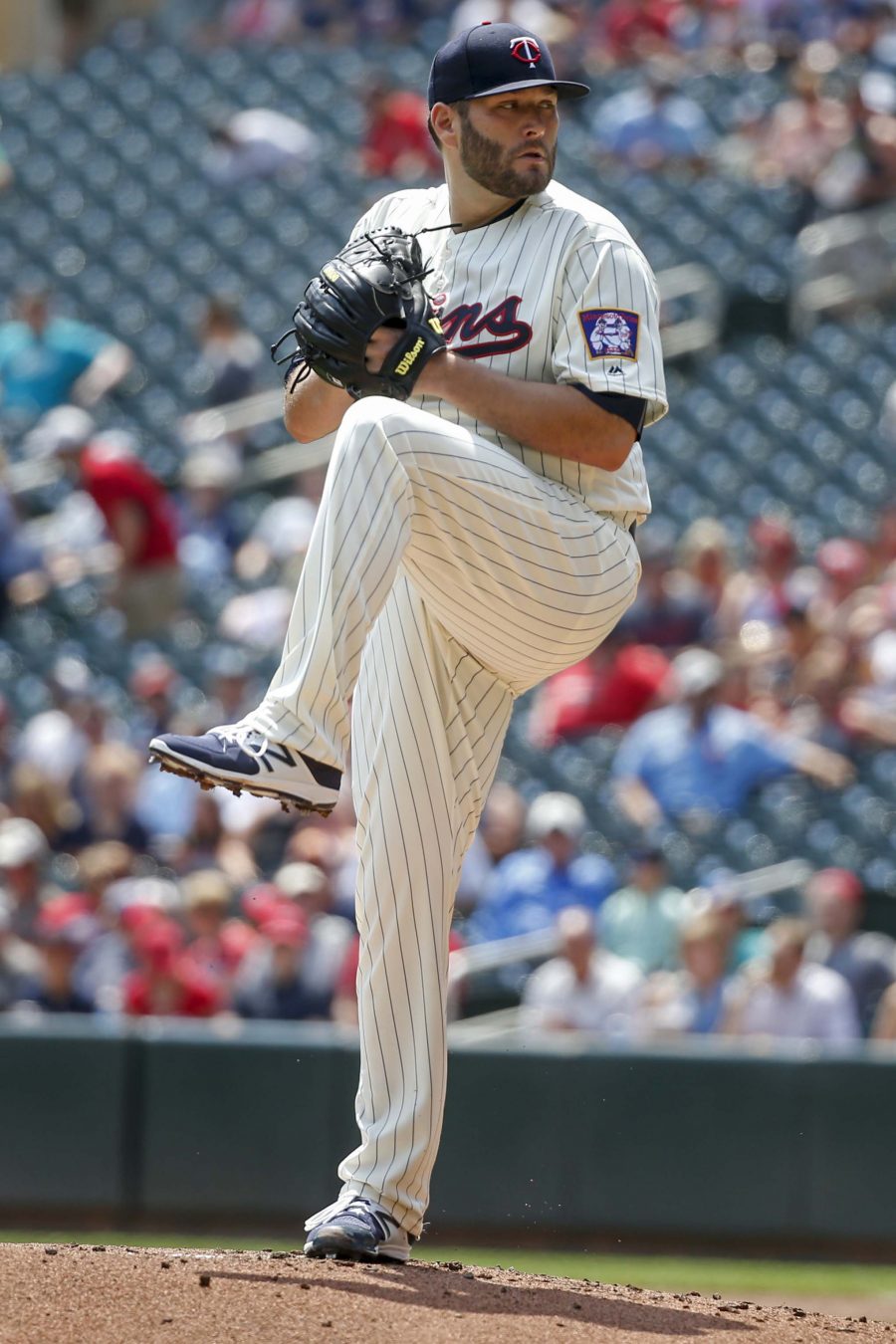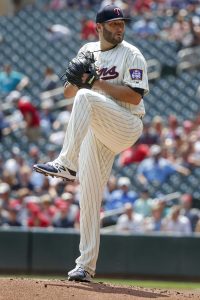 Notably, the Twins will also send some cash in the swap. Lynn is earning $12MM this year, around $4MM of which remains to be paid. The sides will split the paychecks from this point forward. That will allow the Yankees to remain more or less cash-neutral after sending out righty Adam Warren in another trade this evening.
The Yanks clearly prefer Lynn to Warren, as the former will take the place of the latter on the roster. Though Lynn has worked exclusively as a starter since establishing himself in the majors, he seems likely to work from the bullpen upon his arrival in New York. While his numbers lag those of Warren, though, Lynn provides a clear backstop in the rotation.
There have been some positives this year for Lynn. He's getting swinging strikes (10.1%) and groundballs (50.8%) more than ever before while operating near his peak velocity levels (94.1 mph). Still, there's no sugarcoating the results. Through 102 1/3 innings in Minnesota, Lynn allowed 5.10 earned runs per nine.
While the magnitude of his difficulties has come as a surprise, many observed that the long-effective hurler seemed a strong candidate for regression when he reached the open market last winter. He had enjoyed a string of seasons in which he suppressed home runs to an extent that did not seem sustainable, then benefited from an unnaturally low BABIP-against (.244) upon returning from Tommy John surgery in 2017. This year, Lynn has allowed a .322 BABIP and 15.0% rate of home runs per flyball.
Of course, the market was aware of those concerns and priced them in. Lynn's body of work still seemed impressive enough to support a multi-year deal, but he settled for a $12MM pillow contract with the Twins. The organization didn't get what it bargained for, but then it also doesn't need to worry about any ongoing salary entanglements.
Austin was a piece the Yankees could part with at will, as he just did not seem to have a place on the active roster and was in his final optionable year. The 26-year-old split the 2018 season between the majors (where he produced at a league-average clip) and Triple-A. In parts of four seasons at the highest level of the minors, Austin carries a .270/.347/.479 sash with 32 home runs through 829 plate appearances. He'll likely enter camp next year with at least a shot at carving out a role on the 2019 Minnesota roster.
As for Rijo, he won't turn twenty until September but did recently crack the High-A level. In 39 innings on the year in the low minors, he carries a 2.77 ERA with 32 strikeouts against just three walks.
Jon Heyman of Fancred (Twitter links) first reported the deal, with Joel Sherman of the New York Post tweeting it was for Lynn. Both reporters also had further details (Twitter links.)
Photo courtesy of USA Today Sports Photos.