11:48pm: New York received $1MM in international money in the swap, Jesse Sanchez of MLB.com tweets. Sanchez echoes Badler in noting that the Yankees will likely use that money to sign Rodriguez, whom they're expected to land for $1.1MM.
10:09pm: The Yankees have acquired first baseman Luke Voit and international signing bonus pool money from the Cardinals for relievers Chasen Shreve and Giovanny Gallegos, per an announcement from New York.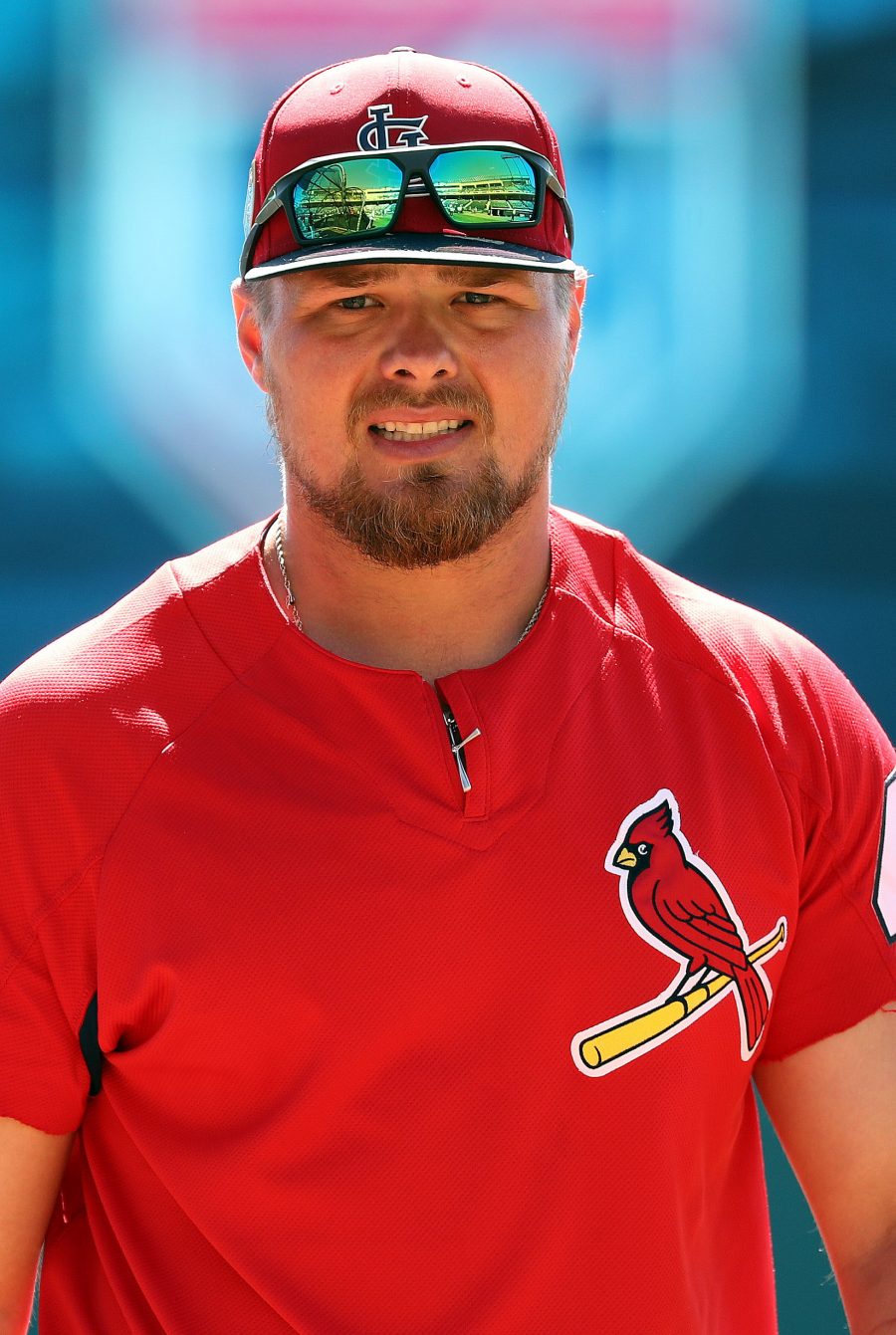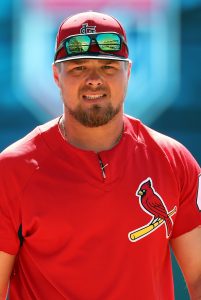 The 27-year-old Voit joins Tyler Austin as the second right-handed-hitting first baseman at the Triple-A level for the Yankees. Voit, who has a minor league option remaining, has racked up 137 major league plate appearances since 2017 (just 13 this year) and batted .240/.307/.432 with five home runs. He has been far better as a member of Triple-A Memphis this year, with which he has hit .299/.391/.500 with nine homers in 271 PAs. It's unclear whether Voit will get a big league shot immediately with the Yankees, though they could arguably use some offensive help after losing superstar slugger Aaron Judge to the disabled list Friday.
The most proven major leaguer in this swap is Shreve, whom the Yankees deemed redundant after adding fellow lefty Zach Britton to an already loaded bullpen earlier this week. Shreve, 28, saw extensive action with the Yankees in each season from 2015-18 and combined for a 3.88 ERA/4.89 FIP with 10.42 K/9, 4.56 BB/9 and a 43.7 percent groundball rate over 173 2/3 innings. He has posted similar numbers through 38 frames this year, with a 4.26 ERA/4.98 FIP, 10.89 K/9, 4.26 BB/9 and a 46.7 percent grounder rate.
The long ball has haunted Shreve this season, as he has allowed homers on 23.5 percent on fly balls, and has given up an unappealing .240/.356/.551 line to left-handed hitters. Nevertheless, the Cardinals seem to be banking on a turnaround from the out-of-options Shreve as they radically reconstruct their bullpen. The additions of Shreve and Gallegos are the latest moves to make over a relief unit that said goodbye to relievers Greg Holland, Sam Tuivailala and Tyler Lyons on Friday. Shreve could be a multiyear solution for the Cards, who will be able to control him via arbitration through 2021. He's making a meager $825K this season.
Gallegos, 26, still has a pair of options left. The right-hander has amassed 30 1/3 major league innings since 2017 (including 10 this season) and recorded a 4.75 ERA/3.98 FIP with 9.49 K/9, 2.37 BB/9 and a 36.5 percent grounder percentage. Most of Gallegos' year has been spent at Triple-A Scranton, where he has accumulated 27 2/3 frames and registered a 3.90 ERA/1.68 FIP with tremendous strikeout and walk rates (13.34 K/9, 2.28 BB/9).
Along with saying goodbye to Voit to reel in both Shreve and Gallegos, the Redbirds dealt an undisclosed amount of international bonus pool money. That's likely not a big deal to St. Louis, which is barred from spending more than $300K on any individual prospect, whereas the Yankees could use their added cash to sign high-end Cuban pitching prospect Osiel Rodriguez and/or fellow countryman Carlos Verdecia, a shortstop, Ben Badler of Baseball America notes on Twitter.
Photo courtesy of USA Today Sports Images