1:31pm: The Atlanta organization has announced the deal.
12:36pm: The Braves have agreed to an extension with catcher Tyler Flowers, according to Jon Heyman of Fancred (Twitter links). He'll receive a $6MM guarantee, including a $4MM salary for 2019 and a $2MM buyout for a 2020 option year that will cost $6MM if exercised. Flowers is represented by O'Connell Sports Management.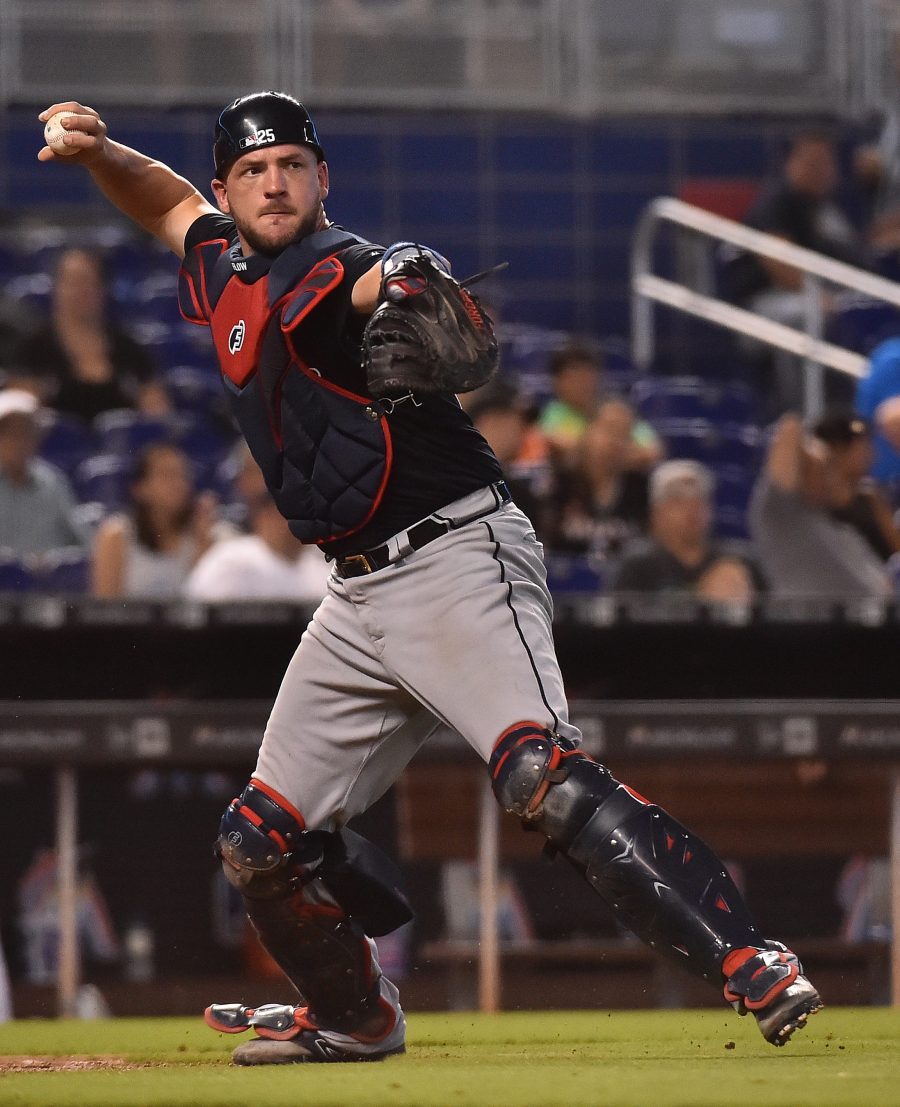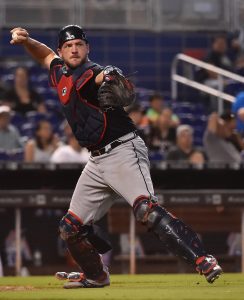 It's not terribly unusual for veteran players to reach shorter-term extensions at this stage of the season, but this contract still rates as a surprise. Flowers has been a quality performer since coming to Atlanta before the 2016 season, after all, and likely would have drawn interest from a fair number of other organizations had he waited to return to the open market.
Flowers, 32, carries a strong .264/.365/.409 batting line with the Braves. While he has trended south in terms of output in 2018, he's also walking at a much-improved 13.5% rate. And batted-ball measures suggest he's still capable of doing plenty of damage.
True, Flowers was somewhat fortunate to carry batting averages on balls in play of .366 and .342 in his first two seasons with the Atlanta organization. This year, he's back down to .286 while carrying only a .110 isolated slugging mark. While it's tempting to label that regression to the mean, it may well be that he's actually experience markedly poor fortunate in 2018. Indeed, Statcast credits him with a strong .368 xwOBA, in contrast to the .317 wOBA that has actually resulted.
Notably, too, Flowers has graded consistently as one of the best pitch framers in all of baseball over the past several seasons. That's a skill that the market would have valued. Flowers is generally regarded as at least a solid backstop in other regards, leaving him as an overall positive on the defensive side of the equation.
Given the always-limited supply of quality backstops, it seemed Flowers was well-placed to have his pick of opportunities. He'd likely be viewed as a possible starter or heavily-used timeshare candidate by a variety of organizations. It's certainly arguable he'd be seen as a more desirable player than some or all of last winter's highest-paid backstops, including Welington Castillo (two years, $15MM), Jonathan Lucroy (one year, $6.5MM), and Chris Iannetta (two years, $8.5MM).
Certainly, there were no guarantees that Flowers would have done significantly better in free agency. This winter's market will certainly include some high-quality alternatives. And it's reasonable to assume that the deal works out for Flowers. No doubt, the fact that he's a Georgia native played into the decisionmaking.
Nevertheless, the signing leaves the Braves with a high-quality player at an appealing price for next year, with an extra season of flexible control to boot. That the organization was able to get a head start on its 2019 checklist even while trying to finish out an exceedingly exciting 2018 season represents a positive outcome for the club.
With Flowers on the books, the Braves now have a major box checked without breaking the bank. The club will likely pursue another backstop, which could (but need not) be a significant player, depending upon the other opportunities available.
Photo courtesy of USA Today Sports Images.