Just over a week after agreeing to a minor league deal to return to the field with the Braves organization, veteran catcher Tyler Flowers has now changed course and decided to retire, MLB.com's Mark Bowman reports (via Twitter). Bowman notes that Flowers has spent the past few seasons playing through a pair of degenerative discs in his back and has learned from doctors that he's now developed a third. That unfortunate diagnosis has prompted him to hang it up for good, it seems.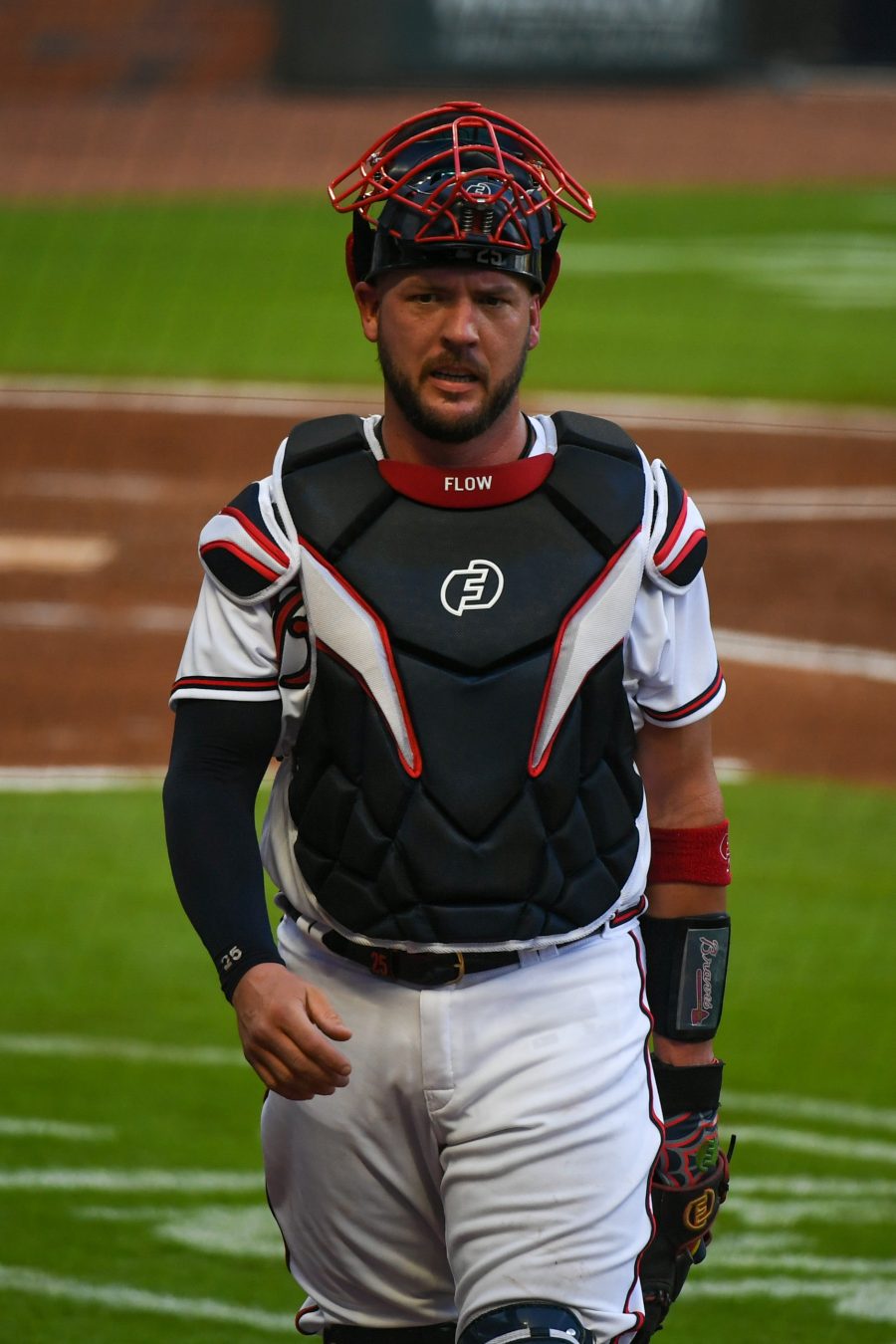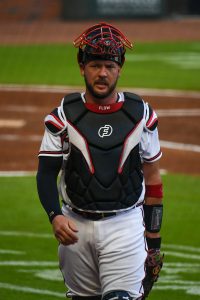 It's a disheartening way to end what was a very fine big league career. Simply making it to the Majors after being a 33rd-round pick by the Braves back in 2005 is an accomplishment on its own, but Flowers went on to spend parts of a dozen seasons in the big leagues — all of which were spent with the White Sox or Braves.
Atlanta initially traded Flowers to the ChiSox as part of a package that sent Javier Vazquez and Boone Logan to Atlanta in Dec. 2008. Flowers would make his MLB debut the following season in 2009, and he spent parts of the next seven seasons as a backstop with the South Siders. His bat didn't come around to the levels that the Sox had hoped when he was regarded as one of the organization's top prospects, but Flowers' defensive contributions were significant. Moreover, his top-of-the-scale ratings in the early days of pitch-framing metrics helped to shine a light on an element that is now widely accepted as a critical component of catcher defense.
That framing ability and a knack for hitting left-handed pitching no doubt contributed to the Braves' interest when he reached free agency in the 2015-16 offseason. Flowers returned to his original organization on a two-year, $5.3MM deal with a third-year option, and he parlayed that into a pair of additional seasons donning a Braves uniform. His bat improved quite a bit in Atlanta, particularly in his first two seasons back with the club. While the degenerative condition in his back may have impacted him in his final years, Flowers' framing remained sharp up through last year's 60-game sprint — which will now prove to be his final season in the Majors.
All told, Flowers will retire as a career .237/.319/.391 hitter with 86 home runs, 111 doubles, five triples, 267 runs scored and 301 knocked in. He went 3-for-11 in limited postseason action with the Braves from 2018-20 and was part of three straight division winners in his final few years. Overall, Flowers took home more than $23MM in salary over a 12-year MLB career that was valued at 20 WAR by FanGraphs, largely on the strength of his work behind the plate.
Flowers had taken an off-field role with the Braves organization prior to re-signing that minor league deal, wherein he helped incorporate data from the club's analytics department into game preparation. He'll return to that role, Bowman notes, meaning the Georgia native will continue to try to help his hometown club achieve a fourth consecutive NL East crown and return to the World Series for the first time since 1999.