The Nationals announced that they have acquired reliever Kyle Barraclough in a trade with the Marlins. $1MM of international bonus availability will head to Miami in the swap, Clark Spencer of the Miami Herald reports (via Twitter).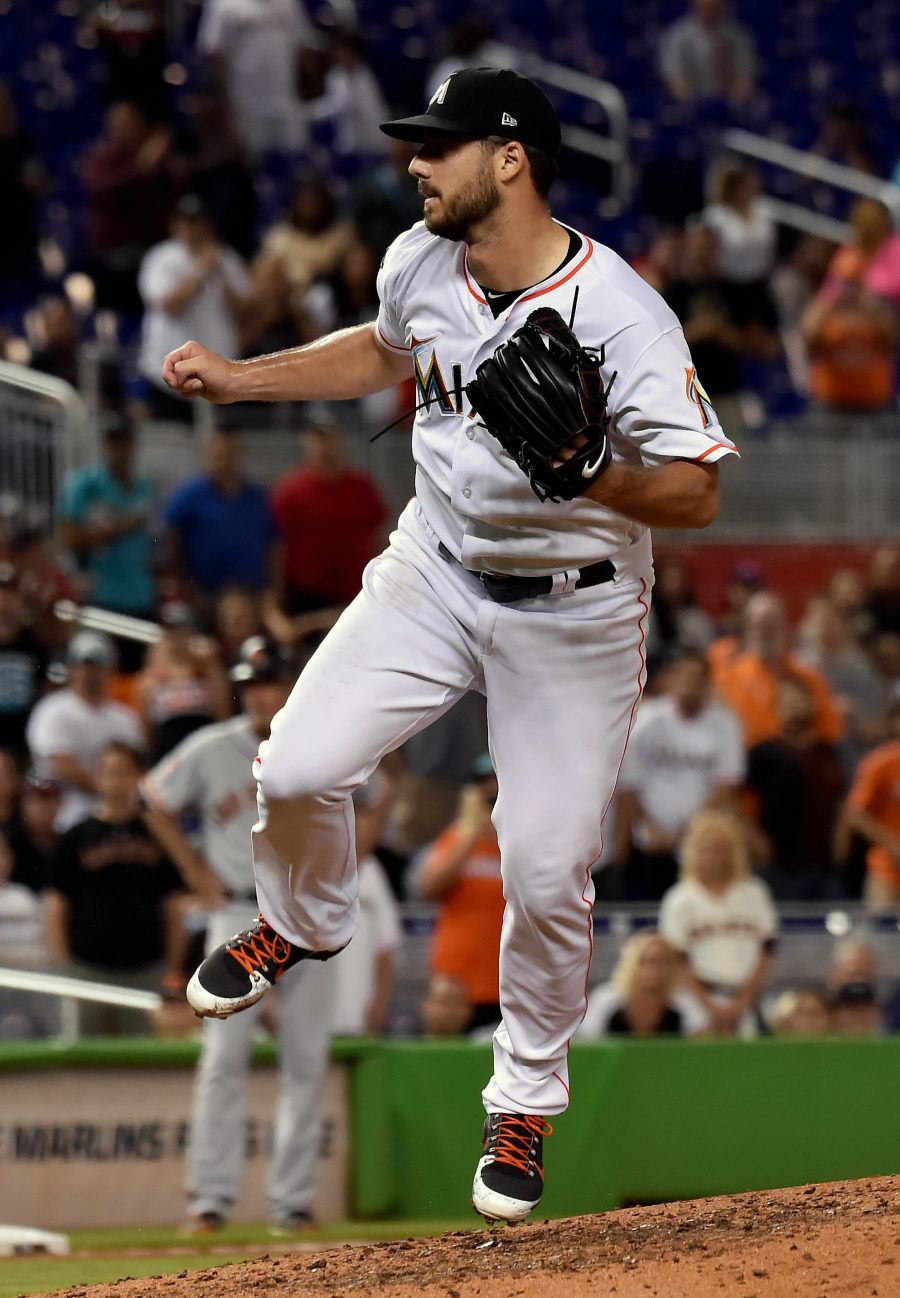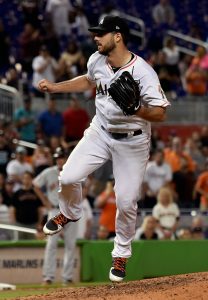 This transaction comes as a surprise, though the timing may well be explained by the Marlins' well-known efforts to land top Cuban prospect Victor Victor Mesa. This'll pad the team's bonus coffers as it pursues Mesa — also a reputed target of the Orioles — and other talented amateur players who hail from outside of North America.
For the Nats, meanwhile, the move slots in a high-powered relief arm at a palatable price. The club was barred from spending more than $300K on the current international market regardless. And Barraclough projects to earn only $1.9MM in his first trip through arbitration.
Of course, there's a reason that Barraclough was available for a return that doesn't really sting his new club. The 28-year-old continued to show big velocity and swing-and-miss stuff in 2018 — he owns a career rate of 11.5 strikeouts per nine — but he continued to deal with major control problems and his results plummeted over the course of the season.
Indeed, after he held 170 opposing hitters to a putrid .126/.254/.217 slash to open the season, the next 75 to step in the box against Barraclough battered him to the tune of a .367/.486/.667 batting line. It's hard to know just what went wrong, though some release-point issues seem to correlate with changes in the movement of his arsenal. This all occurred in the same general mid-season timeframe as Barraclough's dip in effectiveness and trip to the DL for a shoulder impingement.
For the Nats, then, this move injects a rather volatile piece into the bullpen. There's certainly some upside, though; indeed, Barraclough has delivered 218 2/3 innings of 3.21 ERA ball in his career despite the fact that he has consistently issued more than five free passes per nine innings. If he pans out, he'll also be controllable for two additional seasons.
Surely, the Marlins hoped not long ago that they'd be able to get more for a controllable power arm with high-leverage experience. Unfortunately, though, they ultimately decided to cash him in at a moment when there was an opportunity to take a more future-oriented risk. In some regards, that's not so different from the reasoning that brought Barraclough to Miami in the first place, when he was picked up in a mid-season deal that sent then-struggling closer Steve Cishek to the Cardinals.
Photo courtesy of USA Today Sports Images.