Dec. 15, 1:11 PM: The club has officially announced the signing.
Dec. 12, 7:37 PM: The Angels have struck a deal with first baseman Justin Bour, according to Jeff Passan of Yahoo Sports (Twitter link). The ACES client will receive a $2.5MM salary, presumably on a one-year deal, per Joel Sherman of the New York Post (Twitter link).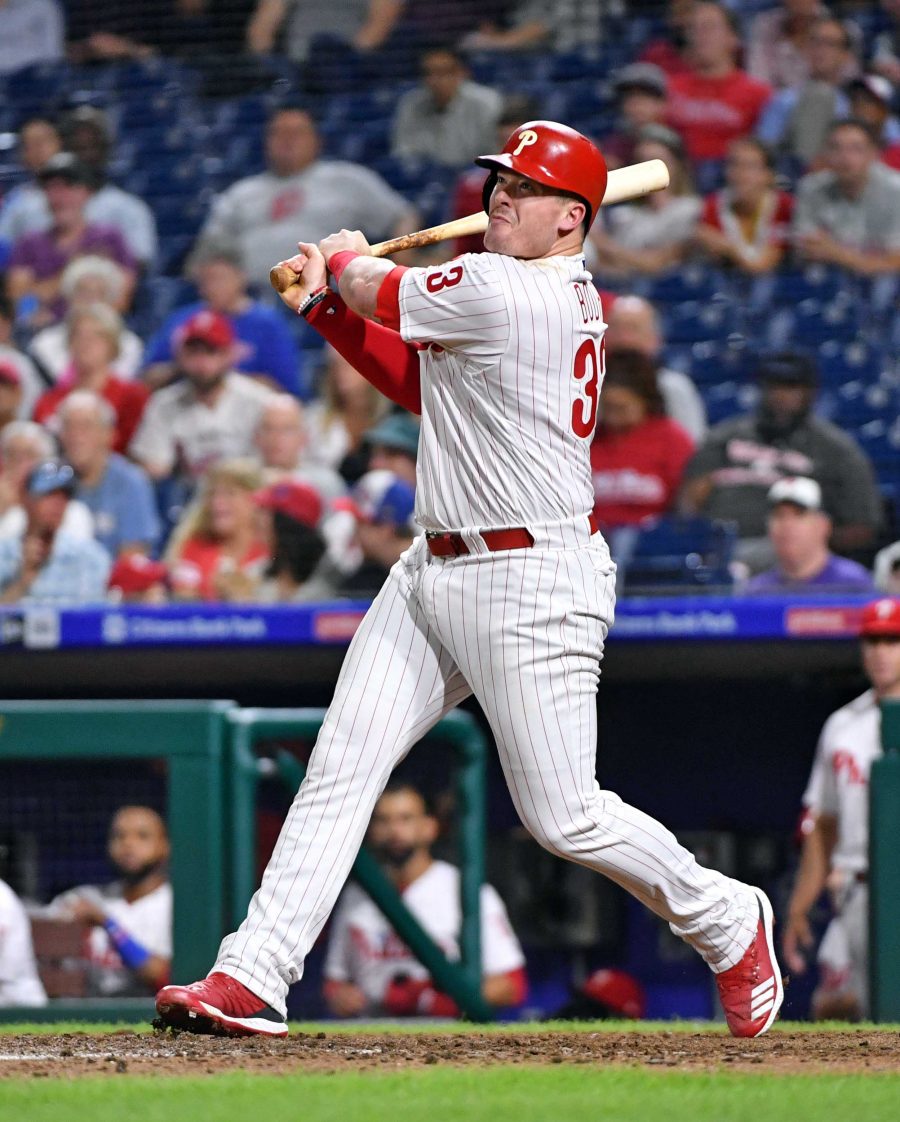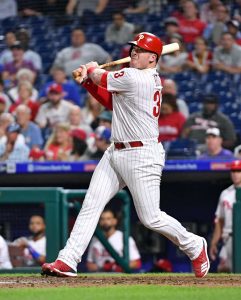 Bour is an interesting addition for the Halos, who already have aging first baseman Albert Pujols (a right-handed hitter) and two-way star Shohei Ohtani (a lefty) on hand as DH options. It seems likely that Bour will take a significant share of the time at first base against right-handed pitching, perhaps squeezing Pujols out of regular plate appearances — at least, that is, if and when Ohtani is ready to return to action at the plate.
The 30-year-old Bour is an intriguing power option, having launched at least twenty long balls in three of the past four seasons. He has generally been quite a high-level offensive producer, though his numbers dipped in 2018 and he doesn't add value with the other aspects of his game. Though Bour has at times graded as an average defender at first, he's limited to that position defensively and is an abysmal baserunner.
Of course, this move is about the bat — particularly as it plays against right-handed pitching. In 1,248 career plate appearances with the platoon advantage, Bour carries an impressive .271/.355/.500 slash. It's worth noting, too, that while his power fell off last year, and he struck out more than ever, Bour also boosted his walk rate to a career-best 14.6%.
Bour's late-season swoon in 2018 surely did not help his cause, as he batted a lowly .224/.296/.347 in 54 plate appearances down the stretch for the Phillies after coming over from the Marlins. Of course, he also ran into a market situation that has generally been quite poor for lumbering sluggers.
There could certainly be some nice value here for the Halos, who needed to find a way to increase their offensive productivity as Pujols continues to trail off at this late stage of his career. The opportunity could be a good one for Bour as well, if he's able to force his way into a major role with a Los Angeles club that is trying to capitalize on its remaining two years of control over superstar Mike Trout.
Photo courtesy of USA Today Sports Images.